From the series "360 degrees"
2022
Watercolor and crayons on paper
50x153 cm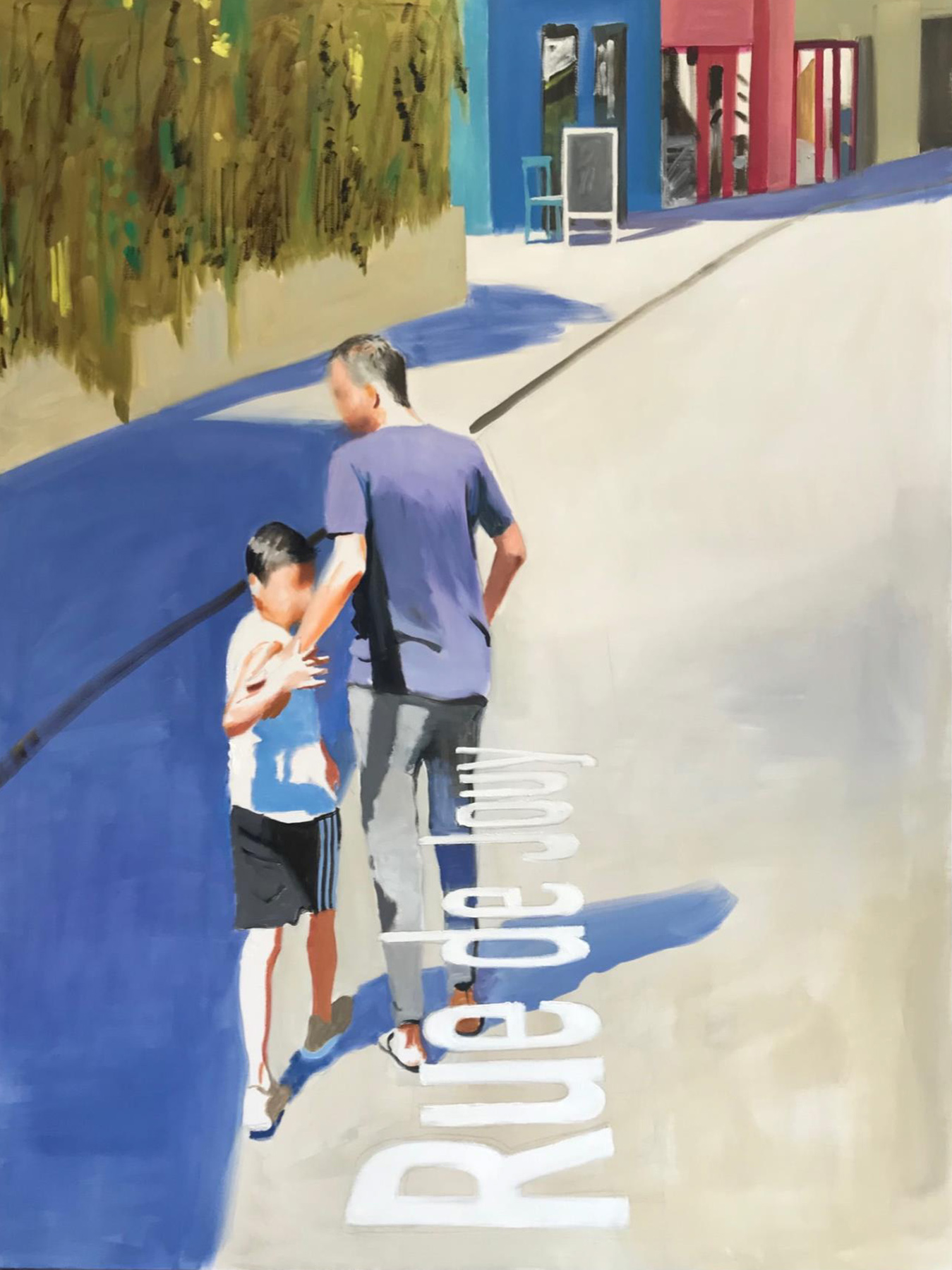 'Paris, France' from the series "360 degrees"
2020
Oil on canvas
200x150 cm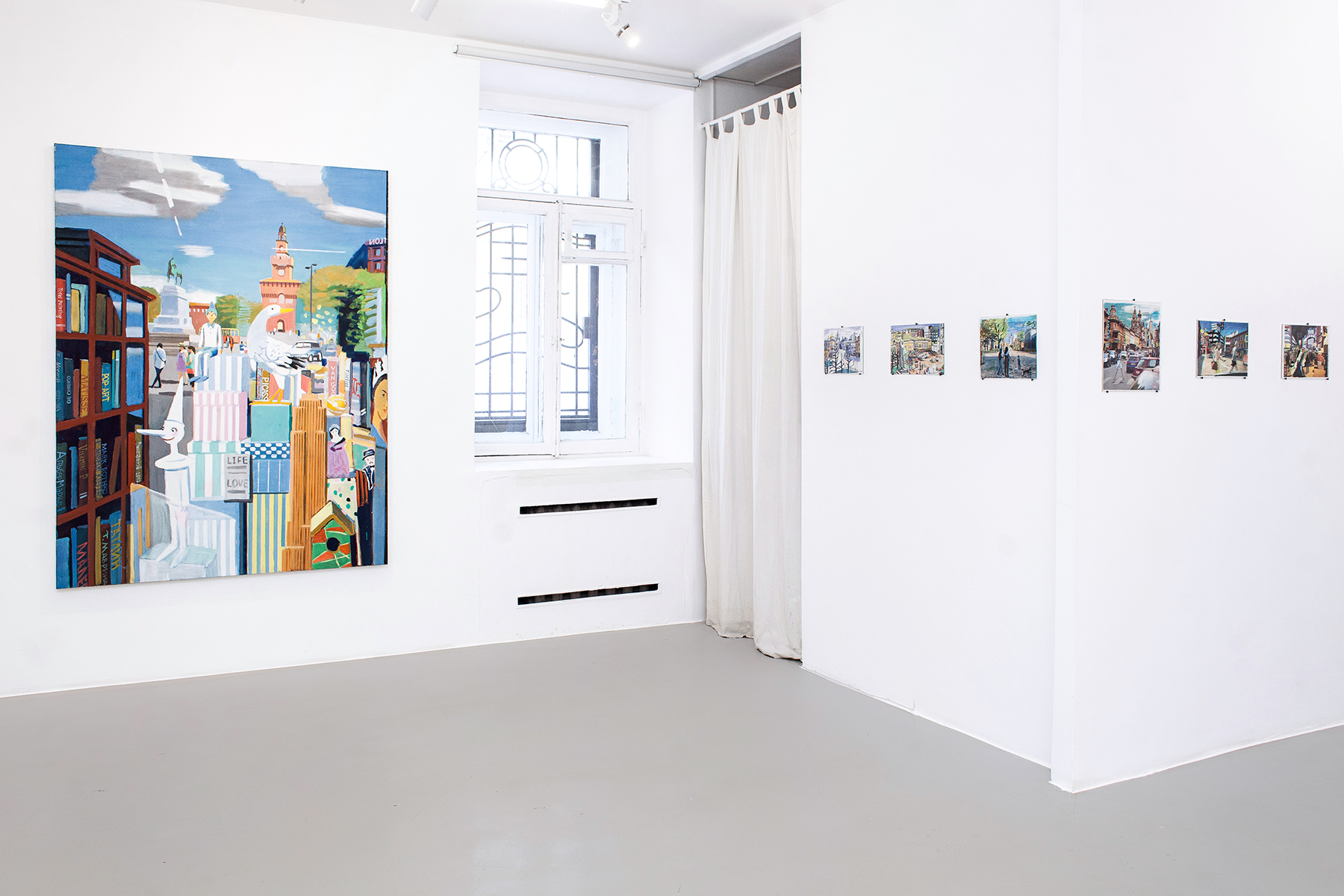 Solo show "Città Ideale". Installation view at Iragui gallery, Moscow
2018
My book case
2017
Oil on canvas
200x150 cm
Installation view at Iragui gallery booth, Cosmoscow 2018
2018
Oil on canvas, diptych / Monitor
195x290 cm / 30x50 cm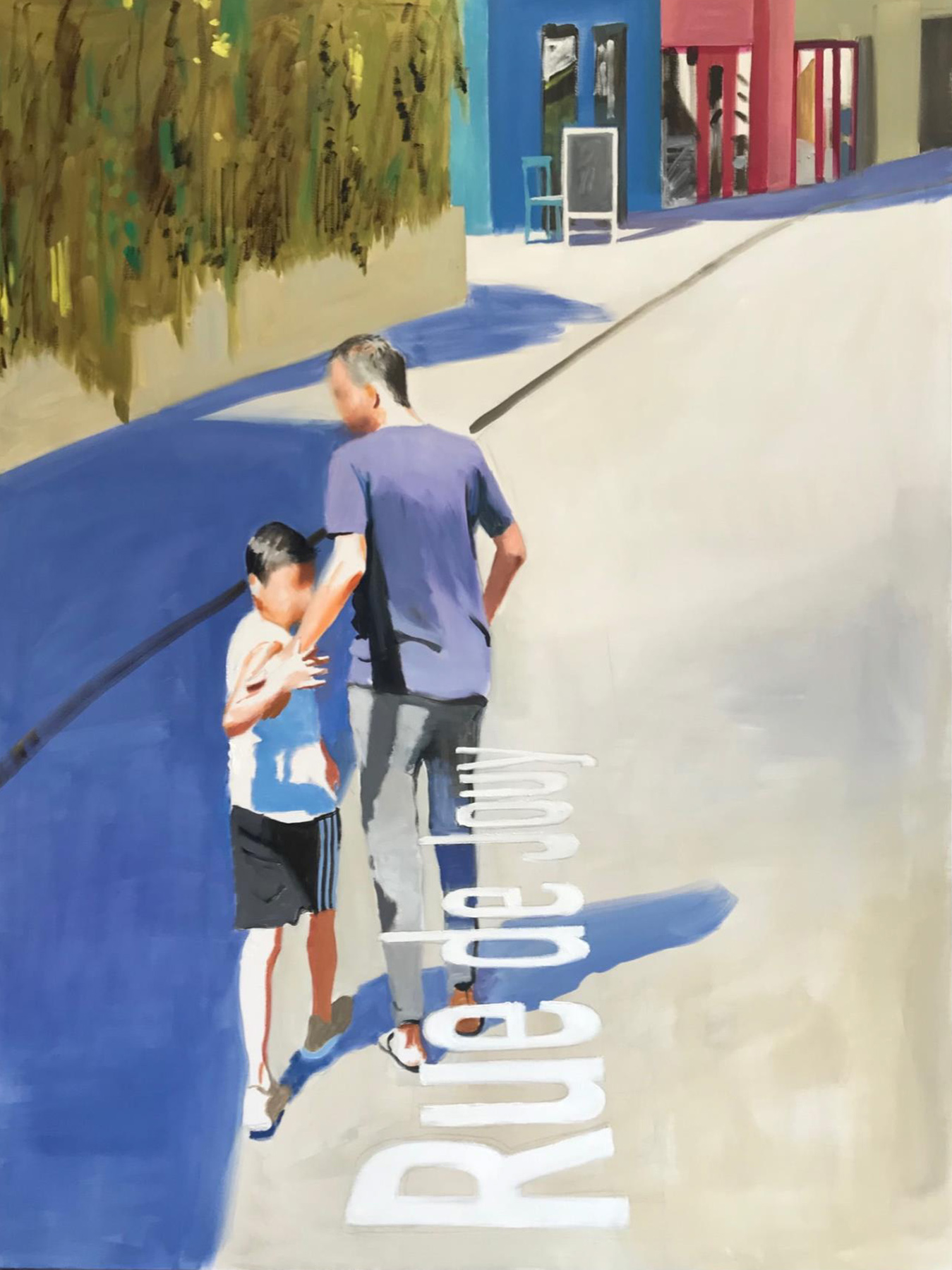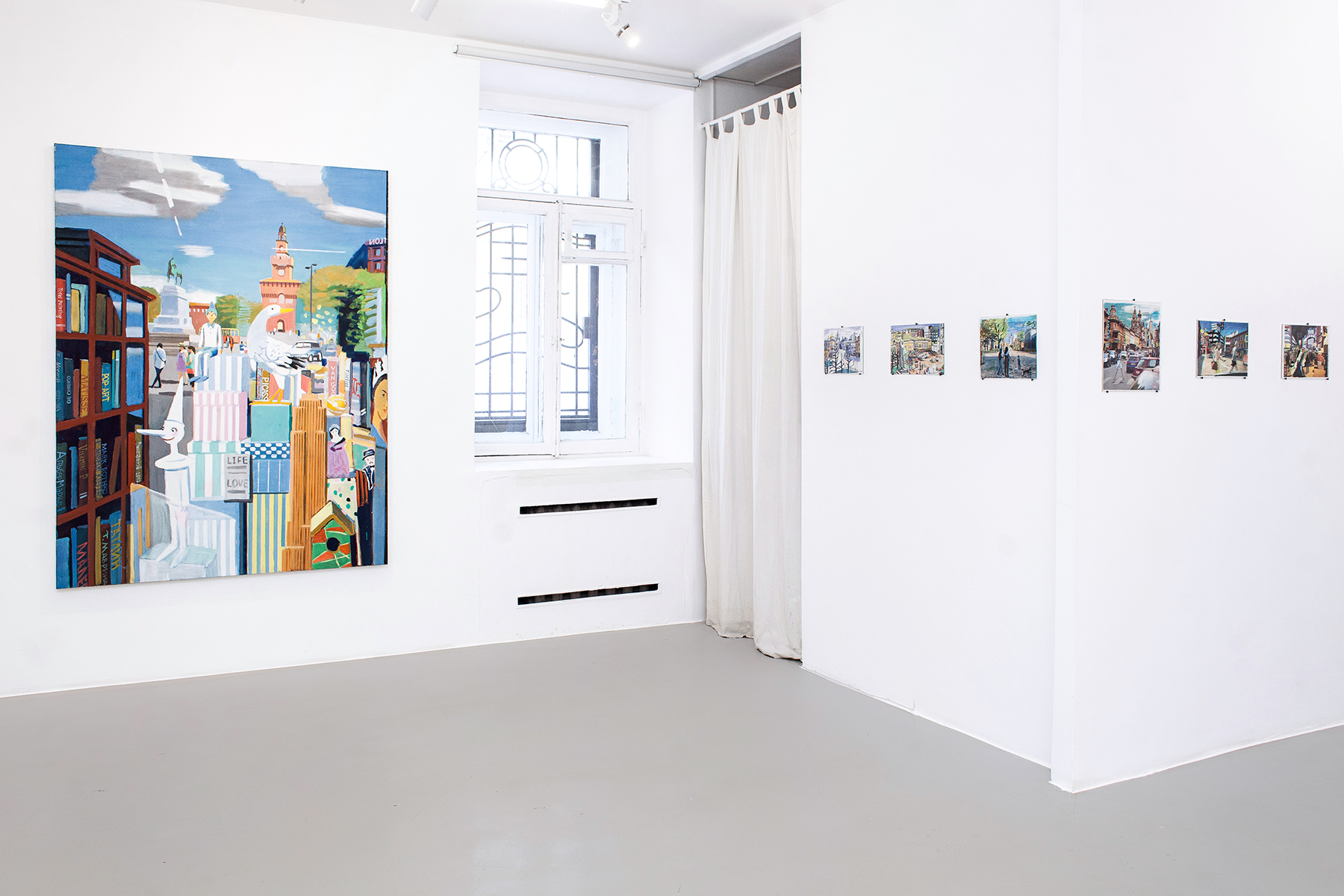 From 1994 to 2014 he worked together with Vladimir Dubosarsky as duo Vinogradov & Dubosarsky. Their paintings have become the depiction of the entire epoch – the post-Soviet 1990s and the glamorous 2000s. Combining mundane Russian and Western media images, using quotes and techniques from Soviet socialist realistic painting, Vinogradov & Dubosarsky created ironic, theatrical scenes reminiscent of the conditional «Russian fantasy». In 2010, artists returned to reality: they turned to everyday street stories.
In the solo work of Vinogradov neither the characters nor the plot plays a key role. His series of paintings and watercolors in 2016-2018 unite thoughts about the ever-changing world that is escaping our understanding. In the paintings, Vinogradov displays the overlays of visible realities that he observes in everyday life: the world itself is fancifully made up into a collage, then the reflections in the windows of trains or the glass of the display windows make it mingle. Vinogradov includes in the «reality» some elements of abstraction: draws parallels with the works of Malevich, depicts squares-glare, and turns objects into color fields. His recent interest is digital drawings created on iPad.
Alexander Vinogradov was born in Moscow in 1963. Now he lives and works in Moscow and Milan. He graduated from the V. I. Surikov Moscow State Academic Art Institute in 1995. His exhibitions include solo show at Iragui gallery (2018), group shows at Shchusev Museum of Architecture in Moscow (2020), GUM Red Line Moscow (2019).
Duo Vinogradov & Dubosarsky represented Russia at the 53th Venice Biennale (2009), they also participated in the Moscow Biennale (2005, 2007), the Biennale in San-Paulo (2002). Vinogradov & Dubosarsky had solo shows at the Museum of the city of Moscow (2014), State Tretyakov Gallery in Moscow (2007), and their works have been presented at the group shows at Kunsthalle Vienna (2011), State Pushkin Museum (2011), Moscow Museum of Modern Art (2009), Solomon R Guggenheim Museum (2006), Krinzinger Projekte (2006).
Works by the duo are in the collections of the State Tretyakov Gallery, Moscow Museum of Modern Art (Moscow, Russia), Russian Museum (Saint-Petersburg, Russia), Center Pompidou (Paris, France) and many others.