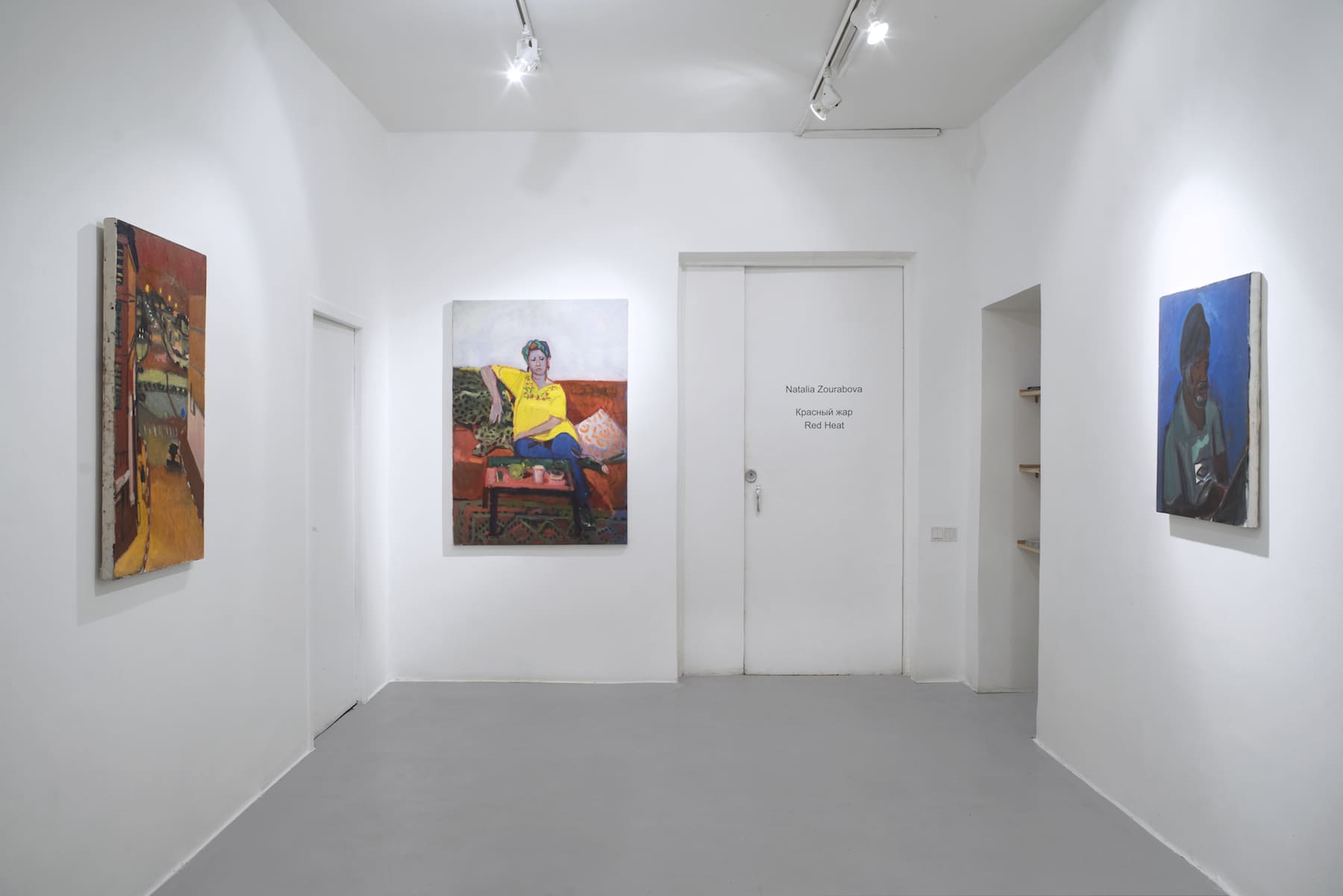 Installation view at Iragui gallery, 2019
Installation view at Iragui gallery, 2019
Studio in an Evening Light
2018
Oil on canvas
100х140 cm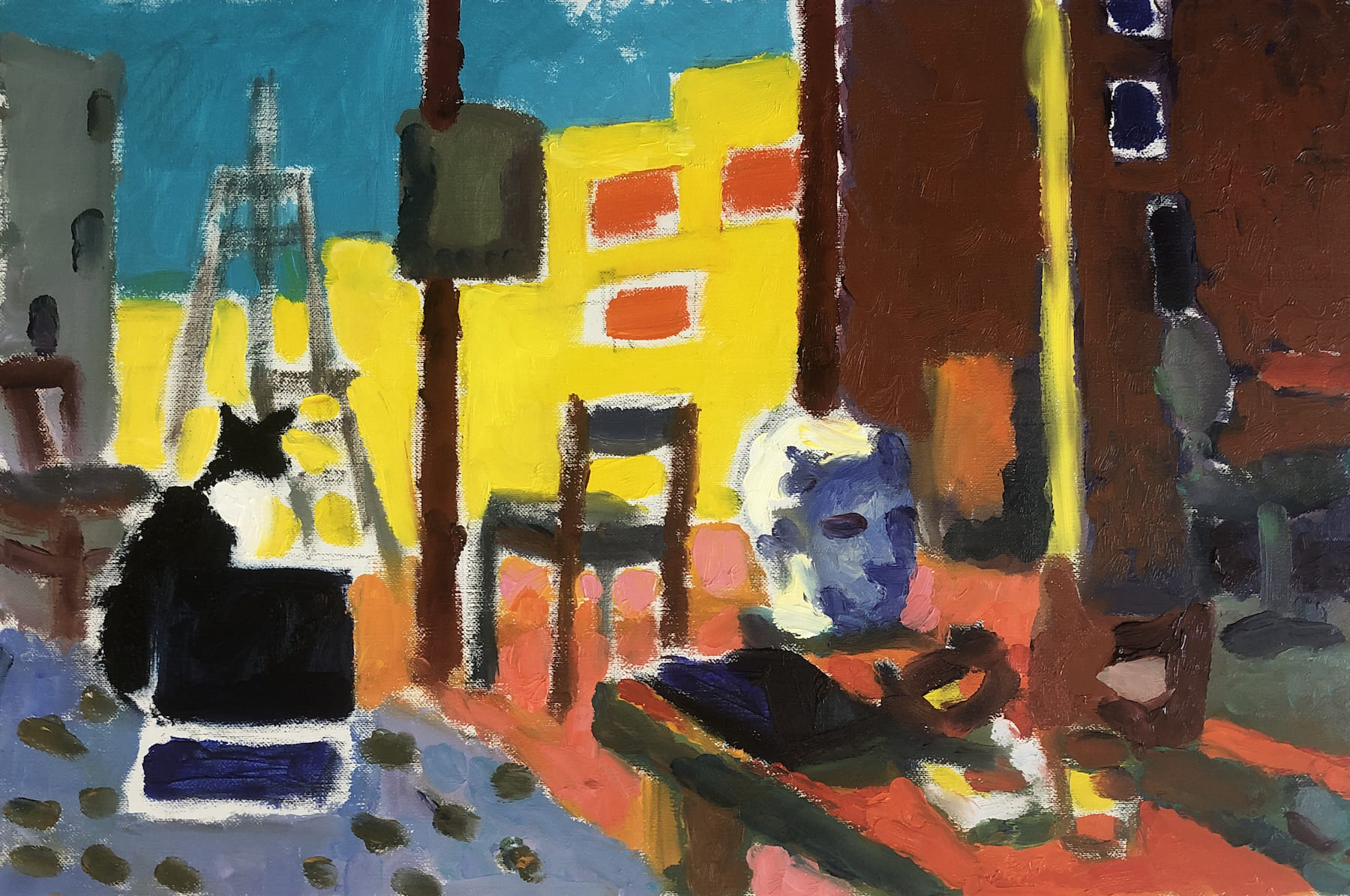 Balcony View
2019
Oil on canvas
30х40 cm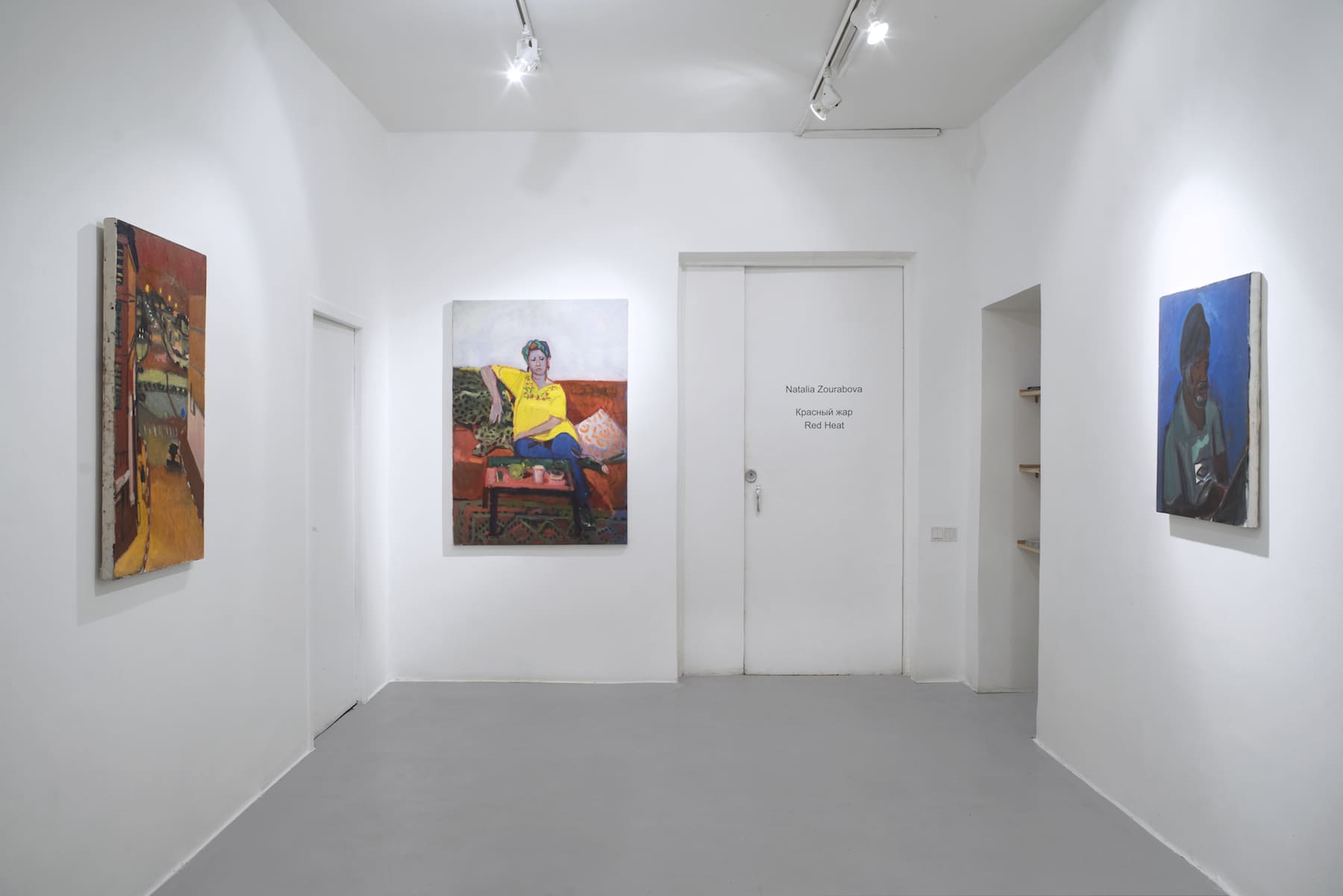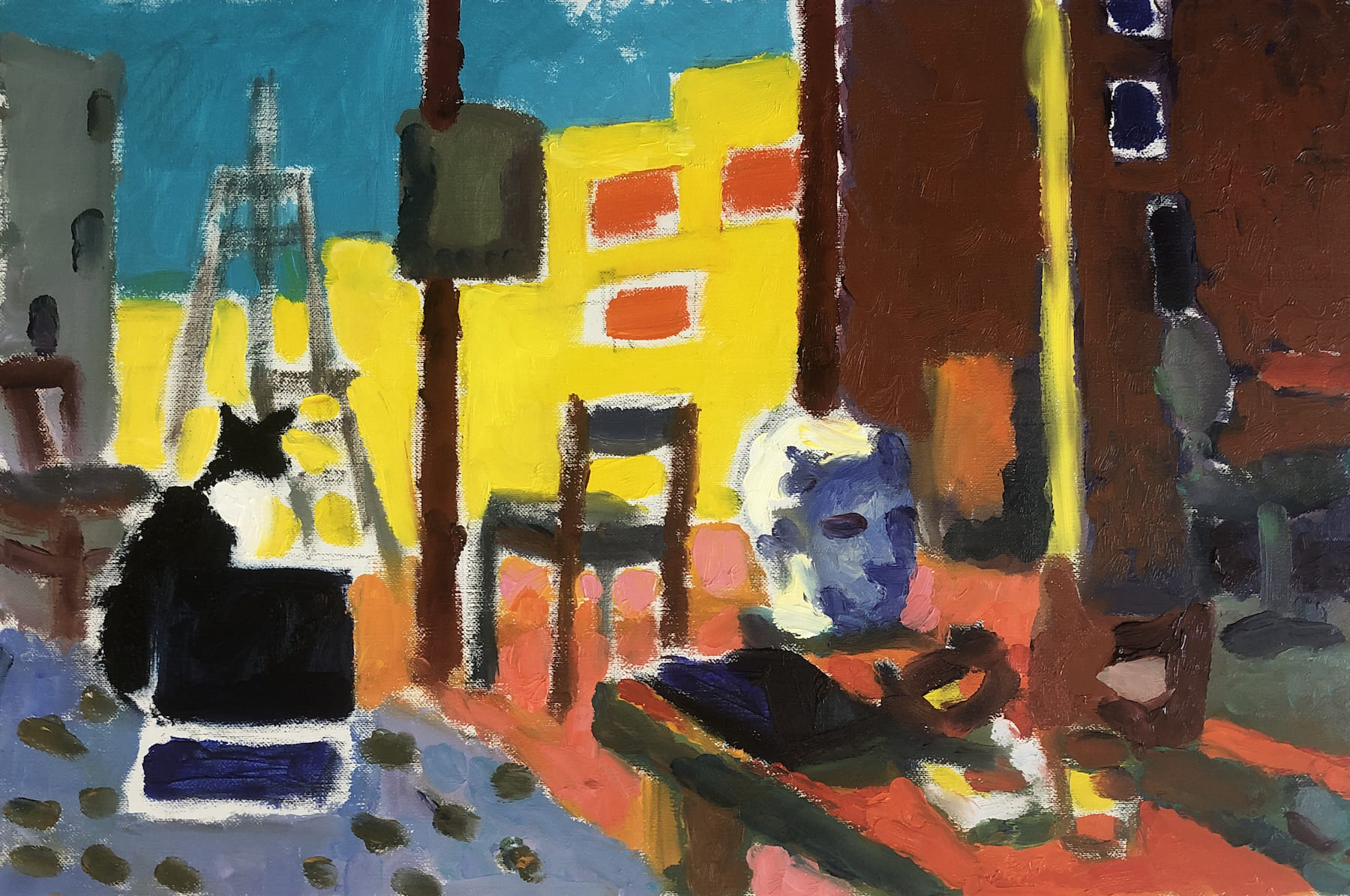 Red Heat
September 3, 2019
-
November 2, 2019
We have been friends with the Iragui Gallery for about ten years and I am very pleased to present my paintings there.
I brought landscapes, portraits and interiors from my studio in Israel. All of them have been recently painted with oil, mainly from life (or from sketches from life), which is why the special Middle Eastern light and sharp chiaroscuro are so important in them. Artists will understand me: the absence of half-shades and half-tones requires a special approach. The themes of my paintings are simple: I usually paint or draw what the eye catches from everyday life, what will surprise and shock me when images "wander" in my head and finally I find myself at the canvas trying to figure out the reality. Such aesthetic challenges are my constant source of inspiration. "Jaffa. Construction" is a painting from the series that I have been painting on the balcony of my apartment for several years. In this series, one can see how a gradually growing new house hides the roofs of the old Arab city.
Or take these two paintings from the "Texas, America" series. One of them portrays a homeless old man on a blue background. I saw him two years ago sitting almost unconscious on Sixth Avenue in Austin. And the other painting shows a typical breakfast of two friends in one of the roadside motels in Texas.
But let me make a small digression and tell you who I am and what is behind this exhibition.
I was born in Moscow in 1975. From 1986 till 1993, I studied painting and drawing at the Moscow Academic Art Lyceum of the Russian Academy of Arts (MAHL RAKh). I graduated from the Institute of Contemporary Art (ICA) in 1999 and from the Russian Institute of Theatre Arts (GITIS) in 2000, and then left first for Germany where I studied at the Berlin University of the Arts, and later for Israel. There I resumed painting. In 2011, in Tel Aviv, I and five other artists born in the former USSR (Zoya Cherkasskaya, Olga Kundina, Anna Lukashevskaya, Asya Lukin) founded the New Barbizon group. The name of the group refers to the Barbizon School of Painting which was established in France in the 19th century. The artists of the Barbizon School made landscape painting an independent subject for pictures. While the French Barbizon gathered to paint from life in the Fontainebleau forest, the New Barbizon group took to the streets of the modern city. Thus, the social aspect came forward in our paintings. Over the years, the group has got followers and admirers in Israel and other countries. I hope that the Russian audience will soon get to know the works of the New Barbizon."
Natalia Zourabova