Solo show "Commercial Forest Poetry". Installation view at Iragui gallery, Moscow
2021
Solo show "Commercial Forest Poetry". Installation view at Iragui gallery, Moscow
2021
Forest King. From the series Commercial Forest Poetry
2021
Indian ink and watercolor on paper
39x29 cm
Solo show "The Human as a Frame for the Landscape". Installation view at Garage Museum of Contemporary Art, Moscow
2019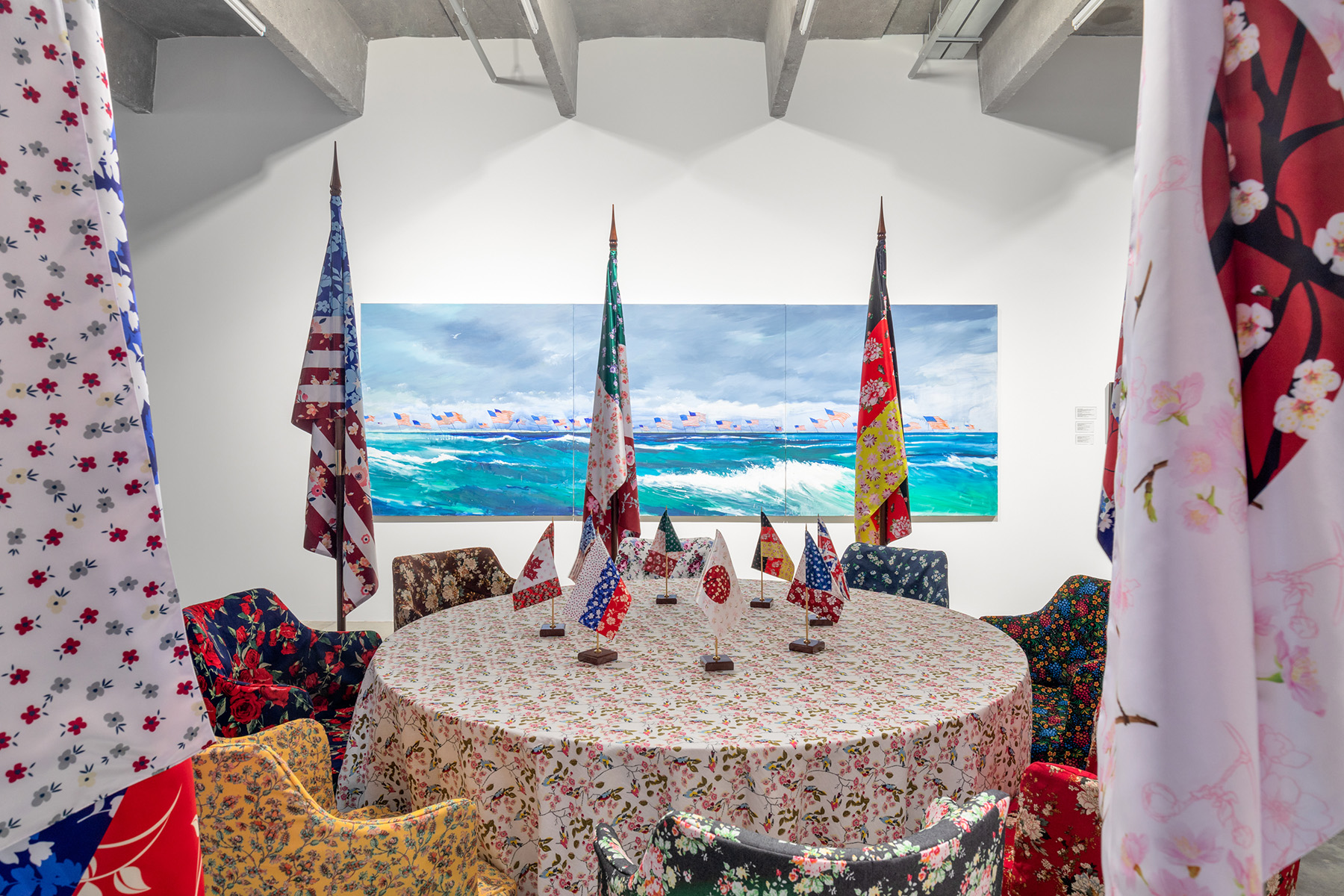 Solo show "The Human as a Frame for the Landscape". Installation view at Garage Museum of Contemporary Art, Moscow
2019
Solo show "The Human as a Frame for the Landscape". Installation view at Garage Museum of Contemporary Art, Moscow
2019
The Knight as a Frame of the Landscape. Courtesy of the artist
2018
Acrylic on canvas
150 x 179,5 cm
Double Thin King. From the group show "Doublethink: doublevision". Installation view at PERA Museum, Istanbul, 2017
2017
acrylic on canvas
triptych, 180x180 cm each
"Ivan the Terrible is Killing his Son"
2017
acrylic on canvas
140x180 cm
Still frame from the film "The Sound of the Sun". Directed by Pavel Pepperstein and Natasha Nord
2016
video
90 min
"The Cold Center of the Sun". Installation view at Musée d'art moderne et contemporain Saint-Etienne, 2015
From the series 'Trip across Camps and Cloisters'. Exhibited at '10th anniversary of the Contemporary Drawing Prize of the Fondation d'art contemporain Daniel & Florence Guerlain', Centre George Pompidou, Paris, France (2017)
2015
Ink and watercolor on paper
56 x 76 cm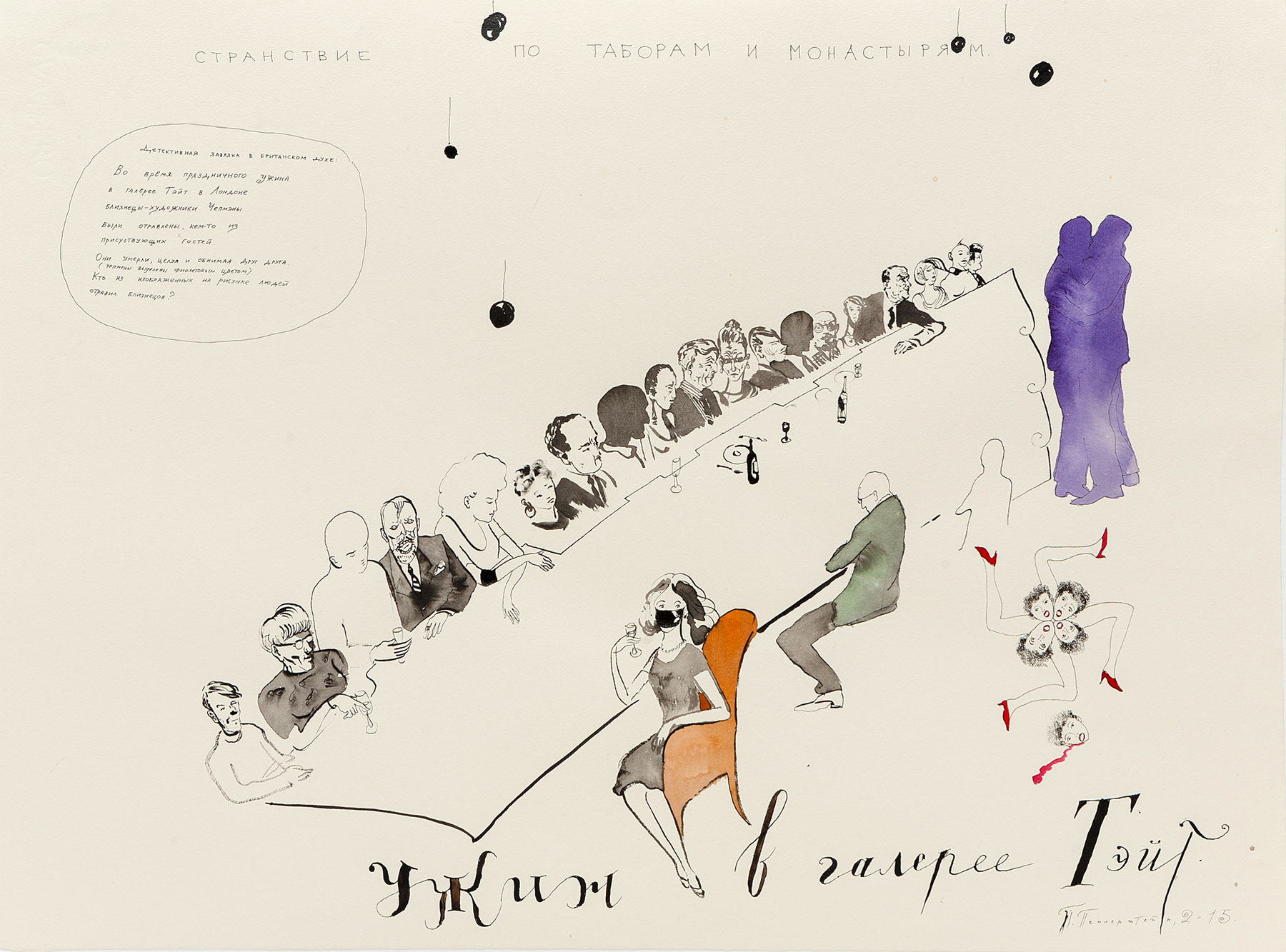 Tate Gallery in London (contemporary art). From the series 'Trip across Camps and Cloisters'. Exhibited at solo exhibition 'Trip across Camps and Cloisters', Iragui gallery, Moscow
2015
Ink and watercolor on paper
56 x 76 cm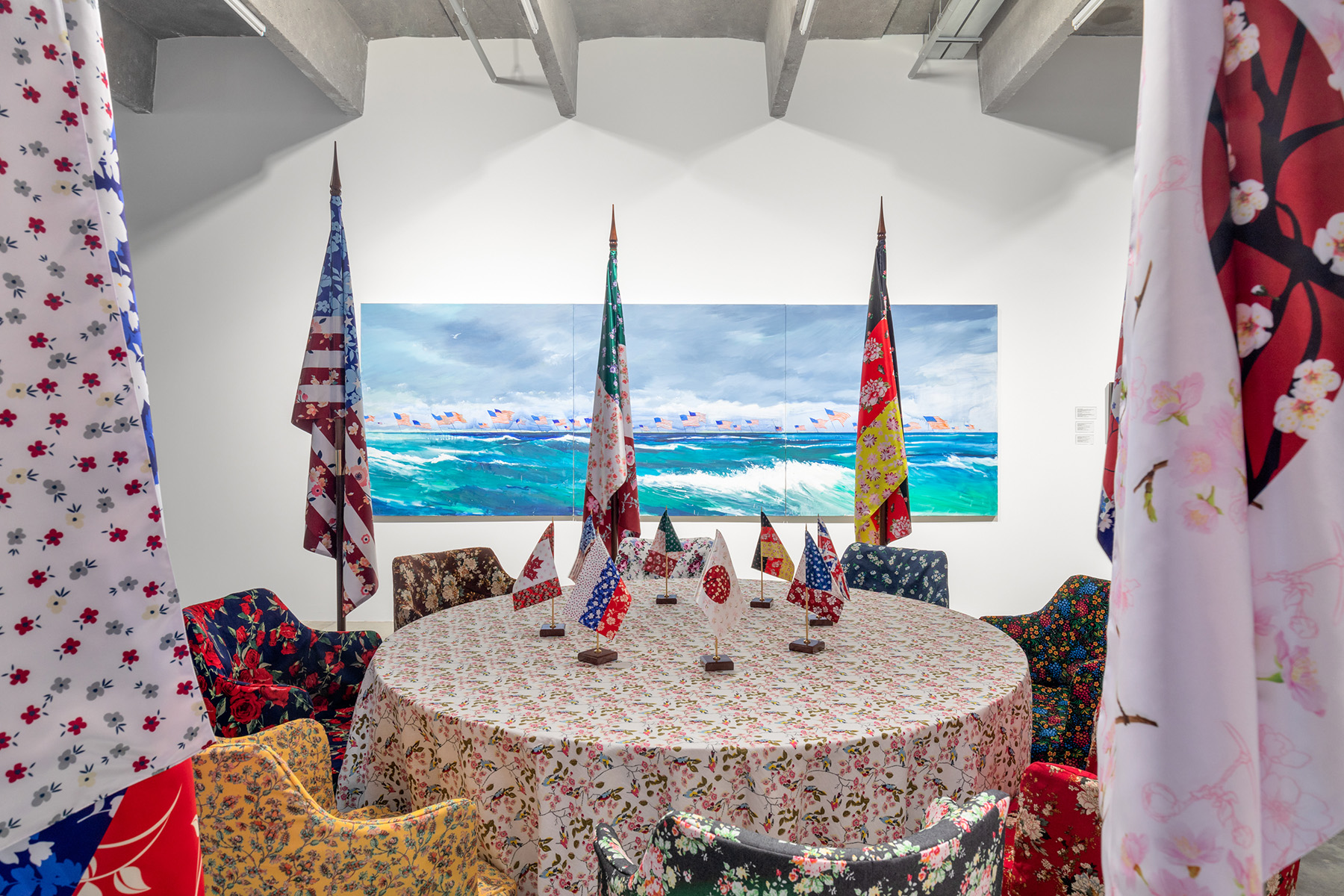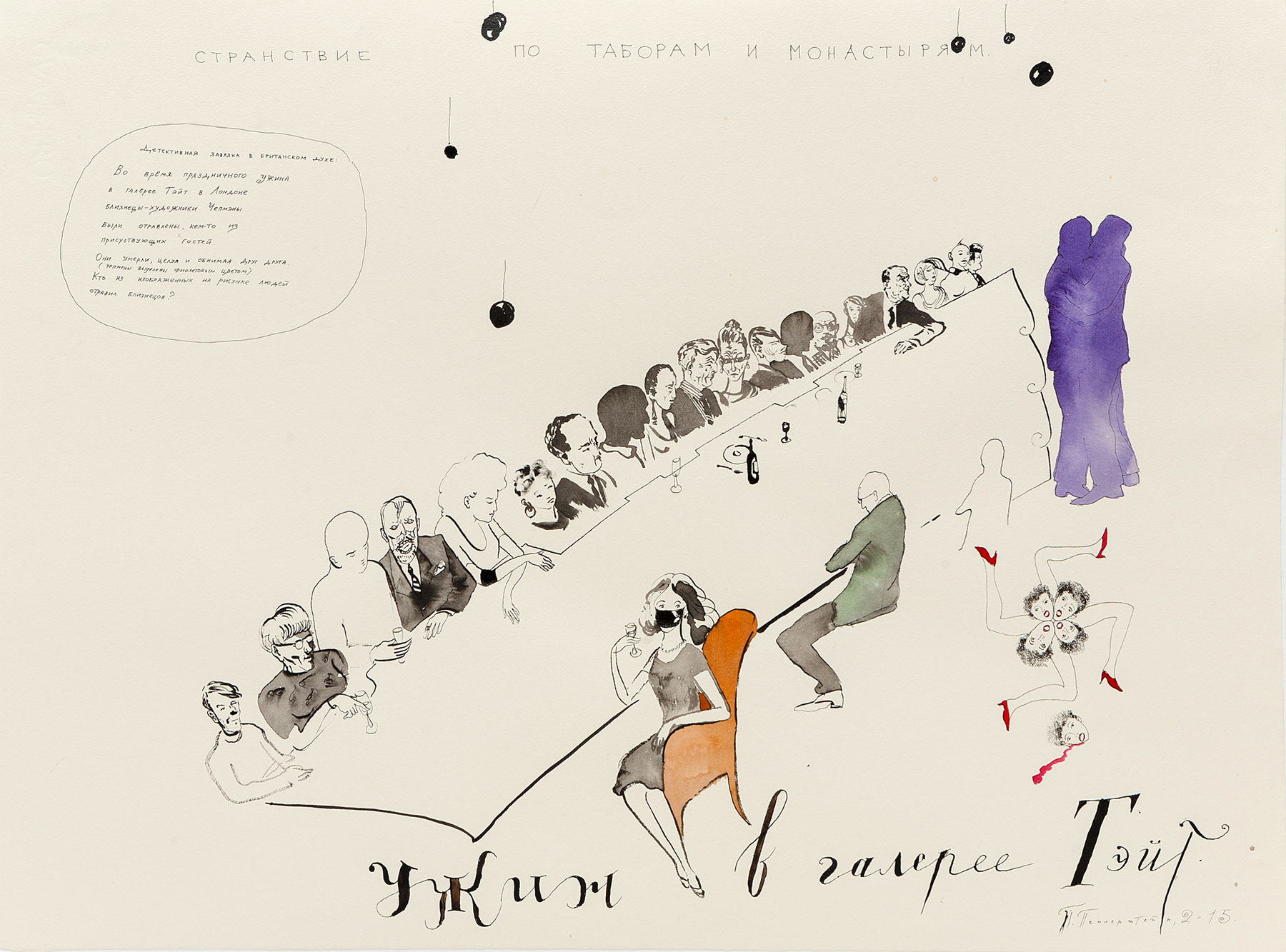 Pavel Pepperstein is a son of Viktor Pivovarov, Russian conceptual artist, and Irina Pivovarova, Russian author and illustrator of children books. Pavel is famous as co-founder of experimental group of artists called Inspection Medical Hermeneutics (with Sergey Anufriev, Yuri Liederman and Vladimir Fedorov, 1987). The ideology of Medical Hermeneutics was the fusion of incompatible descriptive language, from contemporary Western philosophy and Orthodox theology, Daoism and Buddhism to the language of psychiatry and pharmacology, which created a completely unique manner of expression.
According to art critic Olga Sviblova, "when contemporary art in Russia first appeared and spread like an avalanche in the wake of perestroika, the "Inspection Medical Hermeneutics" group (…) proved to be a phenomenon of a fundamentally new stage of development in "Moscow Romantic Conceptualism". Today, when much that comprised and pulsated through the living fabric of modern art in the late 20th century has ceased to exist, the impulse behind "Medical Hermeneutics" has sufficed for Pavel Pepperstein's "psychedelic realsim" to continue its progressive development. Each of Pepperstein's new projects, be it his graphics, installations or paintings, inherits the principles of a new poetic synthesis between the visual and verbal he devised more than a quarter-century ago".
Pavel Pepperstein was born in 1966 in Moscow, where he lives and works. From 1985 to 1987 Pavel studied at The Academy of Fine Arts in Prague. His works have been presented in numerous solo exhibitions: Garage Museum of Contemporary Art in Moscow (2019), Multimedia Art Museum in Moscow (2018, 2015), Kunsthaus Zug (2017), Museum of Modern and Contemporary Art in Saint-Etienne (2015), etc. He participated in group shows such as at Musée de l'Armée – Les Invalides in Paris (2021), Moscow Museum of Modern Art (2018), Centre George Pompidou in Paris (2017), Pera Museum in Istanbul (2017), Daniel & Florence Guerlain Contemporary Art Foundation in Paris (2015), Castello di Rivoli in Turin (2012), Musee du Louvre in Paris (2010), the Guggenheim of Bilbao and New York (2005-2006).
Pavel Pepperstein represented Russia at 53th Venice Biennale in 2009 and participated in Manifesta 10 (2015). Selected collections: Centre Georges Pompidou, Albertina Museum, Kunstmuseum Basel, Tretyakov State gallery, Russian State Museum.
Pepperstein's published novels and storybooks include 'Old Man's Diet' (1997), 'Mythogenic Love of Castes' (1999, together with Sergey Anufriev), 'Spring' (2010), 'Prague Night' (2011), 'Traitor to Hell" (2017), "The Age of Themeparks' (2017).