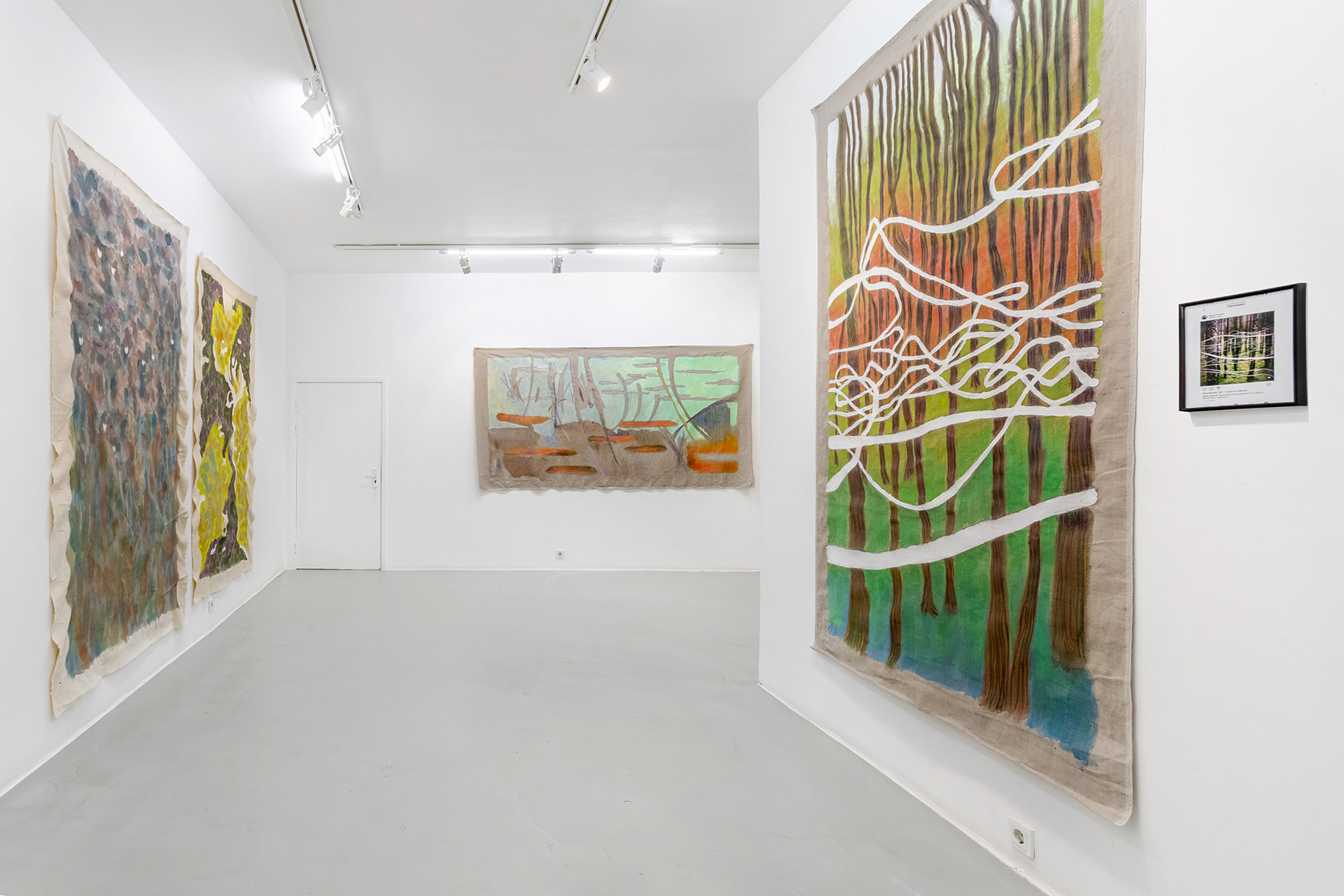 Solo show "Flickering Memory". Installation view at Iragui gallery, Moscow
2021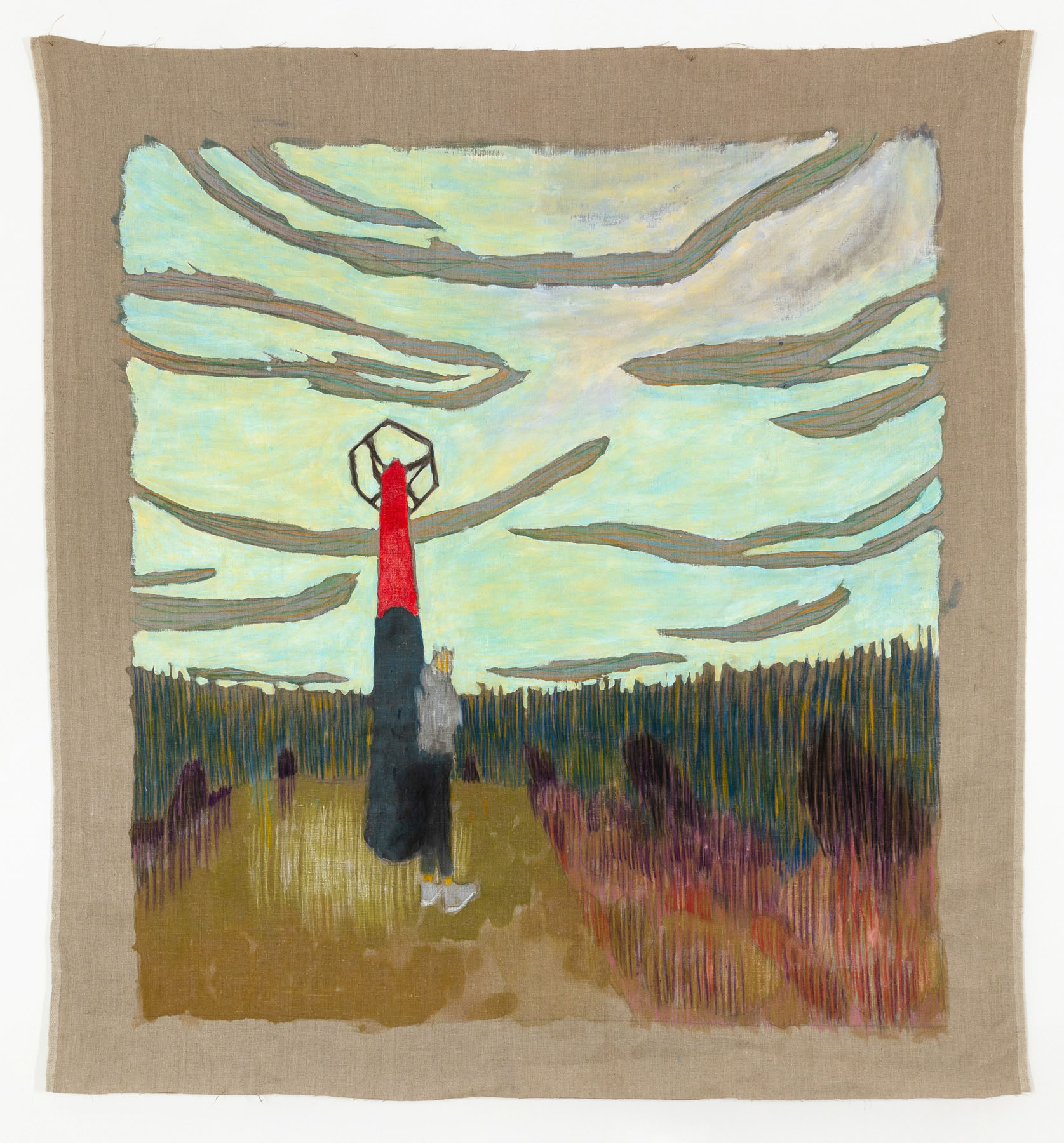 Lighthouse (homage to "Wanderer above the Sea of Fog" by Caspar David Friedrich)
2021
Acrylic, watercolor pencils, watercolor oil pastel on linen canvas
135x125 cm
Solo show "Flickering Memory". Installation view at Iragui gallery, Moscow
2021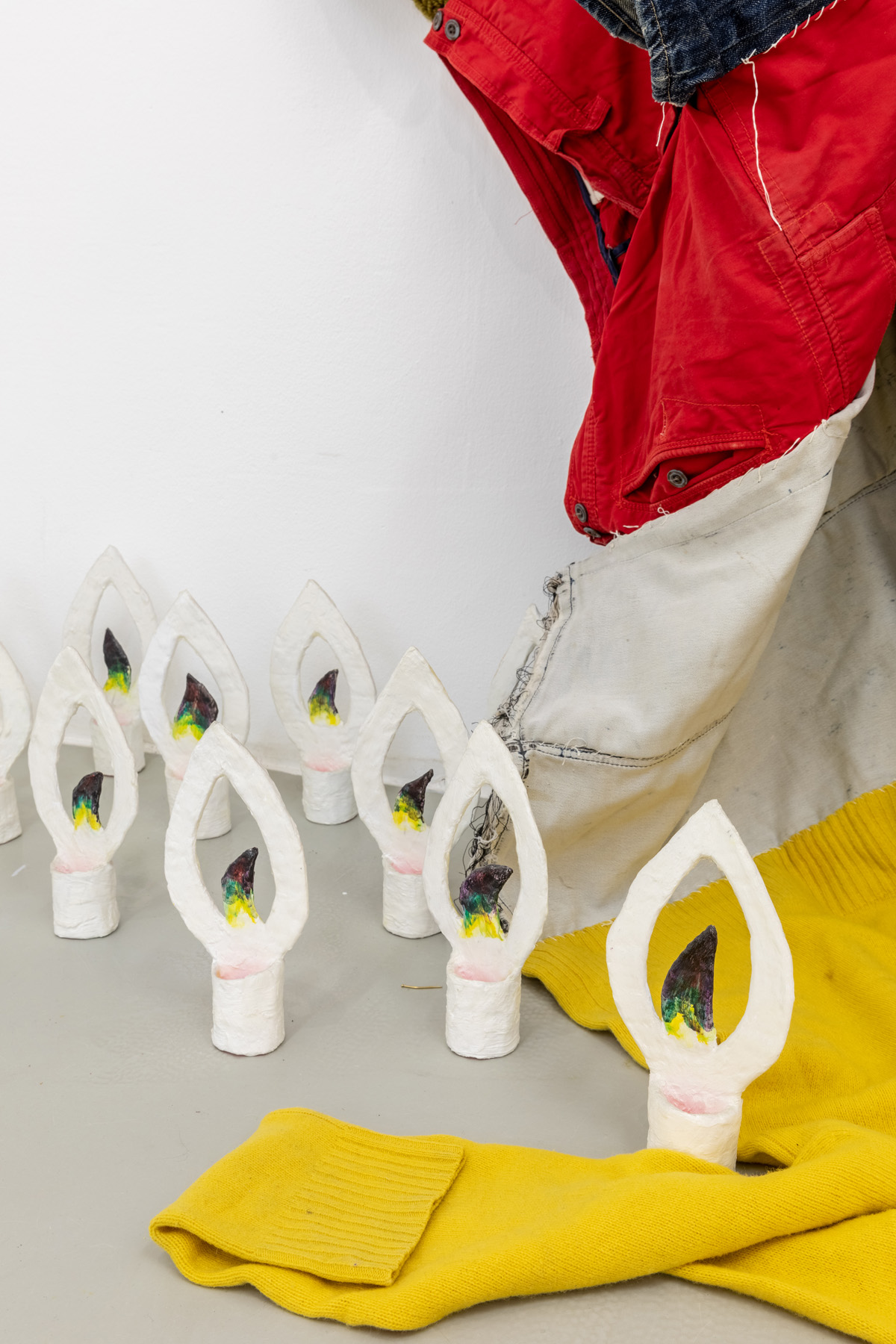 Fragment of the installation at the solo show "Flickering Memory". Installation view at Iragui gallery, Moscow
2021
Untitled. Part of the installation at the solo show "Saplīsa Krūms", Myth gallery (St. Petersburg) and Iragui (Moscow) joined project
2020
Watercolors and watercolor pencil on paper
60х40 cv
Saplīsa Krūms, solo show, Myth gallery (St. Petersburg) and Iragui (Moscow) joined project
2021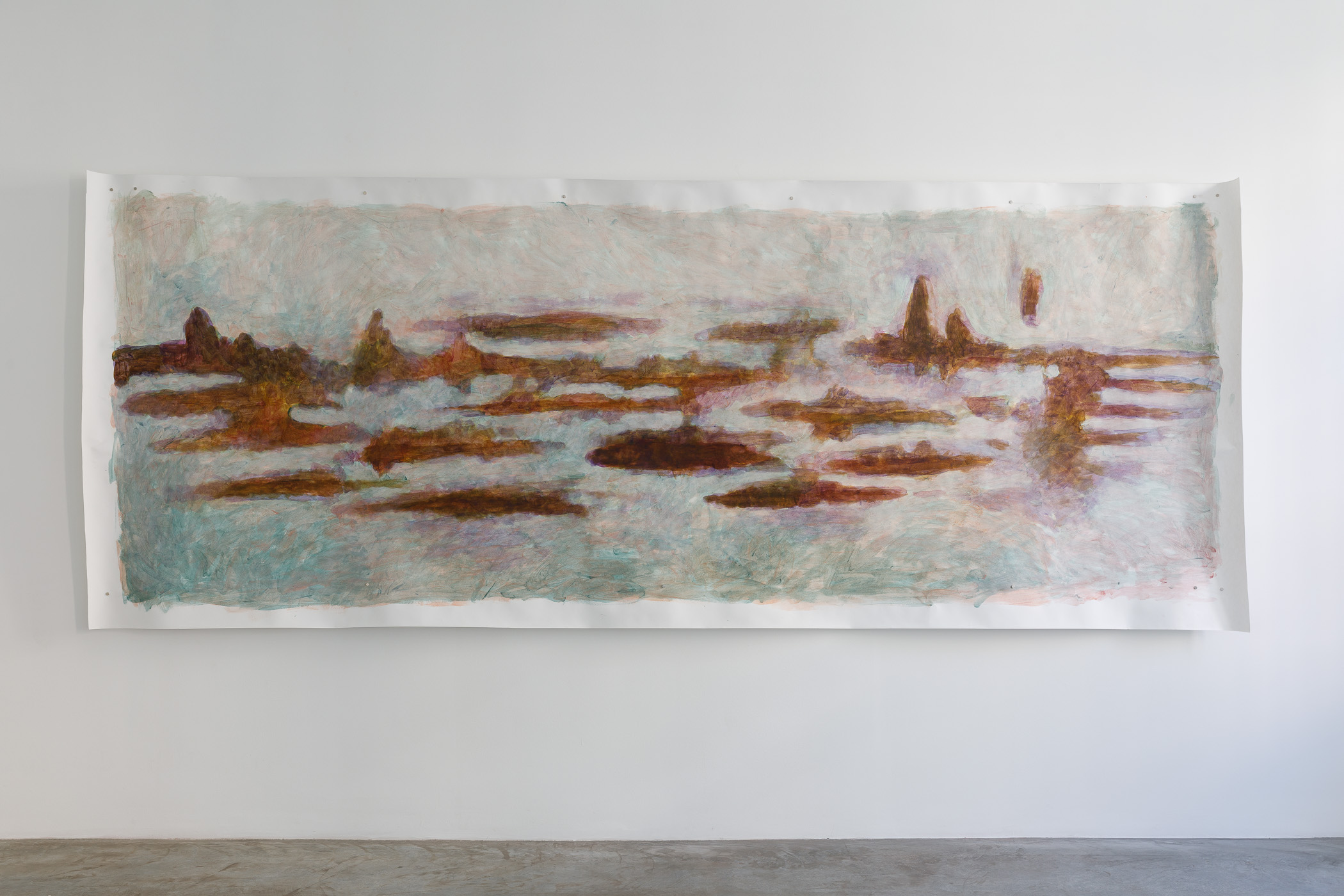 "Ice". Installation view at the solo show "Saplīsa Krūms", Myth gallery (St. Petersburg) and Iragui (Moscow) joined project
2021
Gouache and wallpaper paste on paper
150x370 cm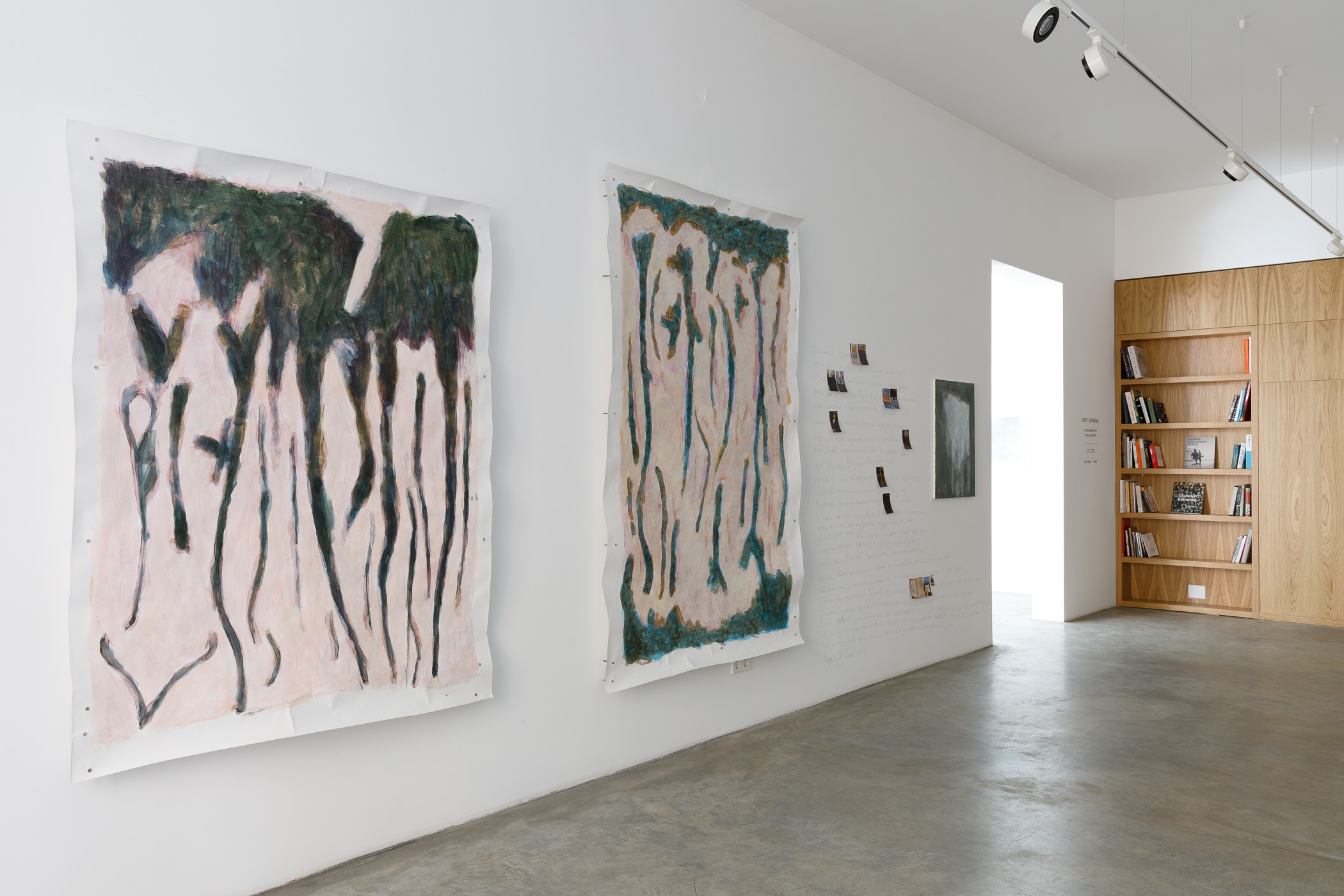 Saplīsa Krūms, solo show, Myth gallery (St. Petersburg) and Iragui (Moscow) joined project
2021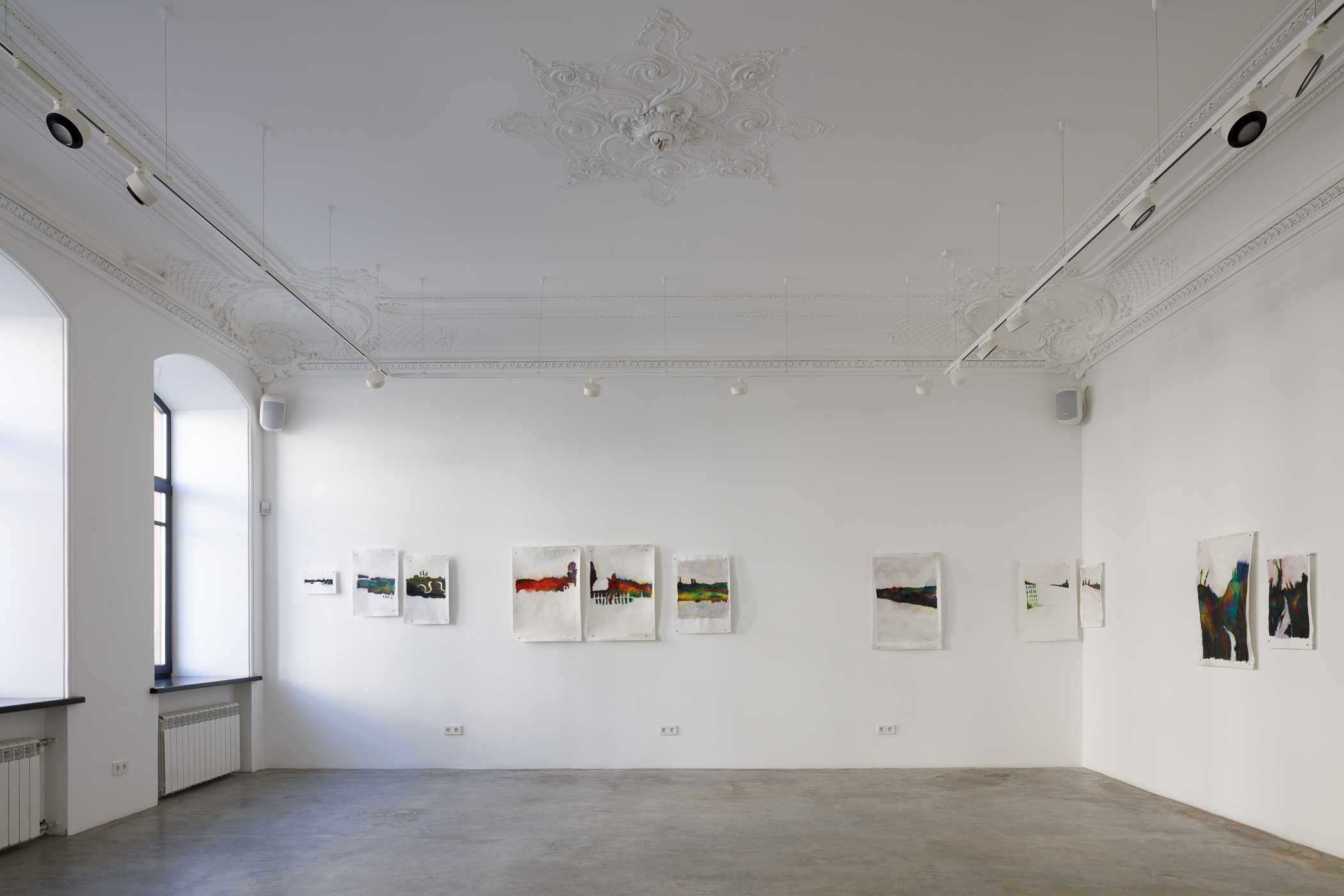 Saplīsa Krūms, solo show, Myth gallery (St. Petersburg) and Iragui (Moscow) joined project
2021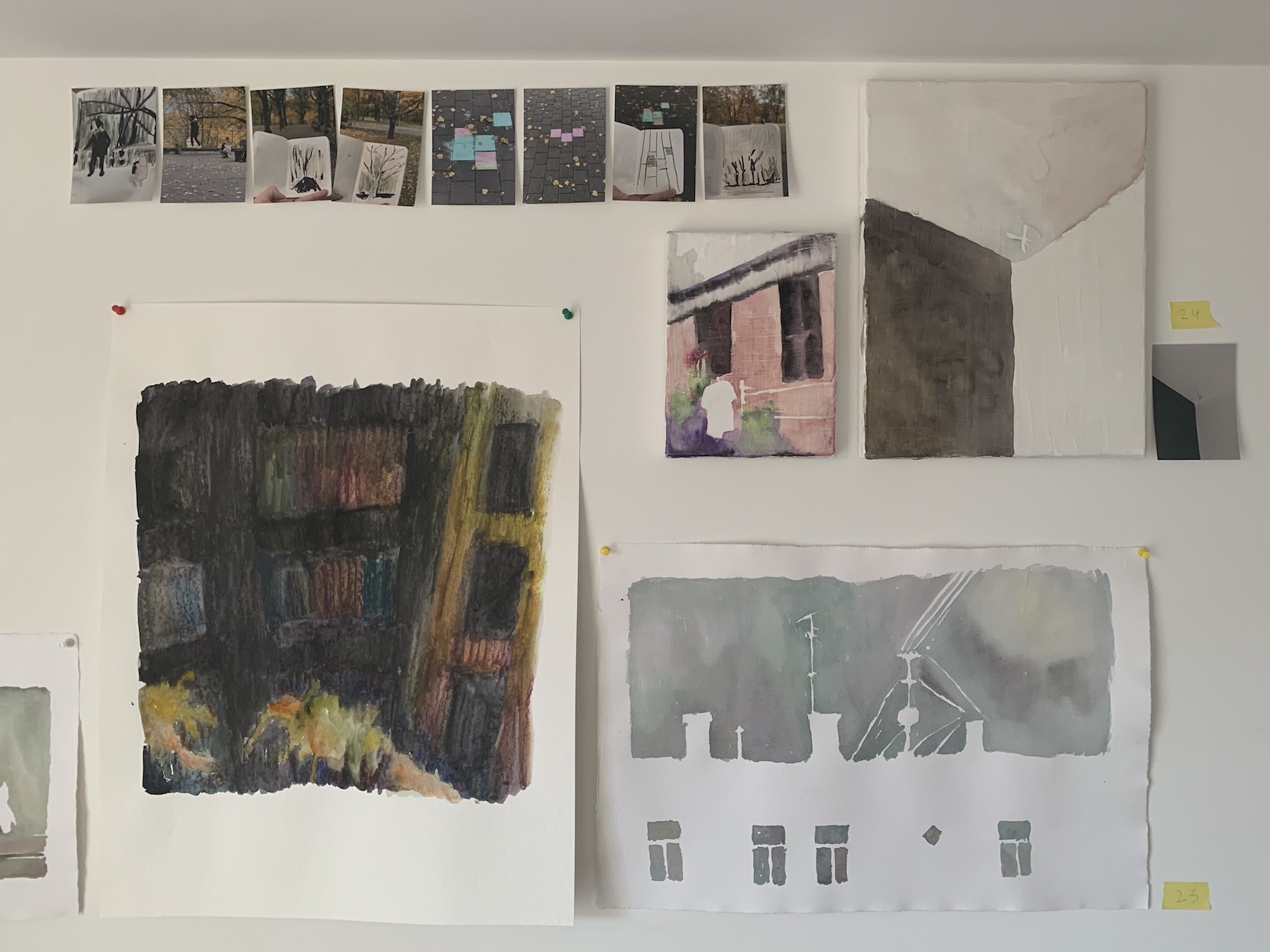 View of "Don't be sick, bless you!" project, 2020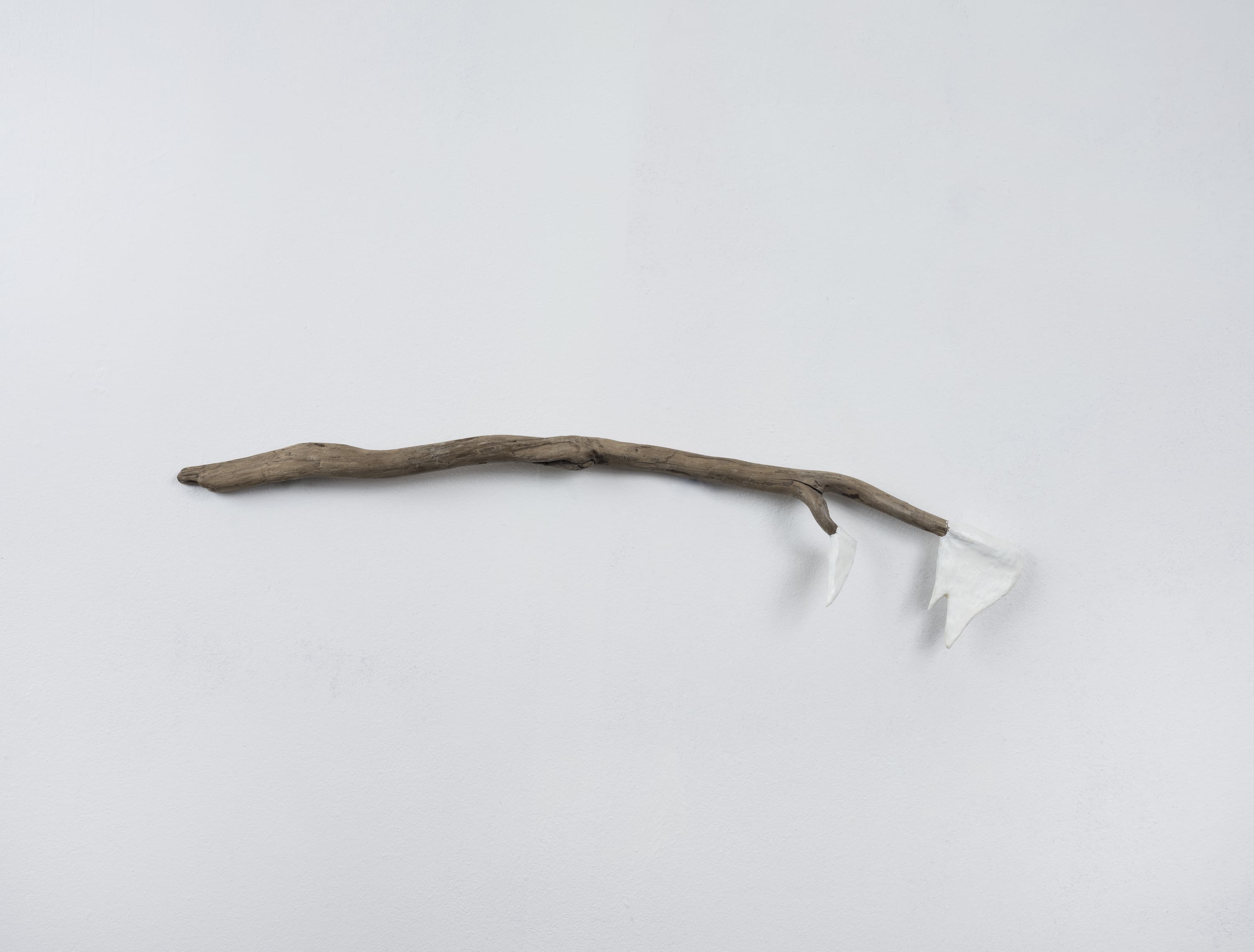 Untitled
2019
found object, papier mâché, acrylic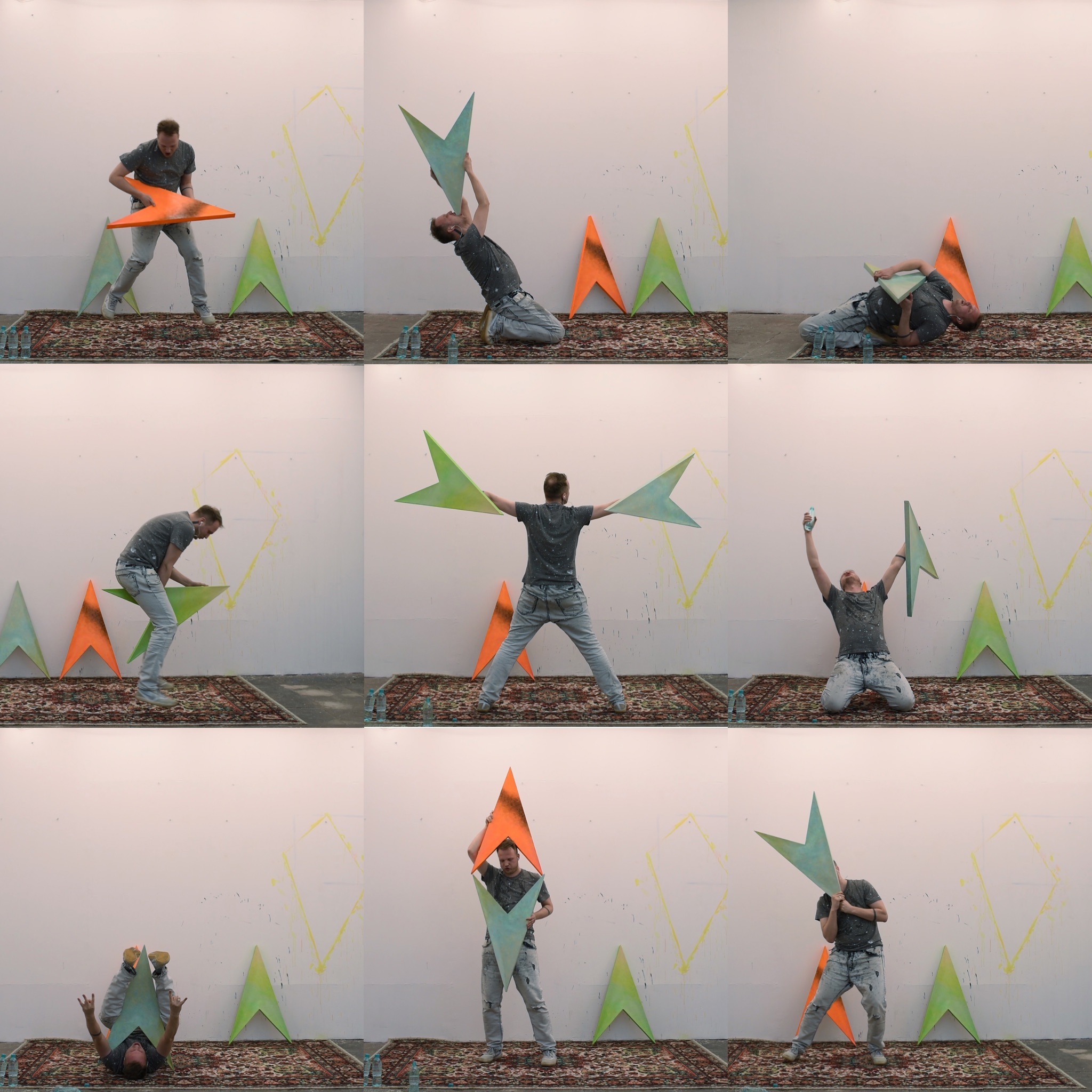 Video "Concert"
2017
10"40'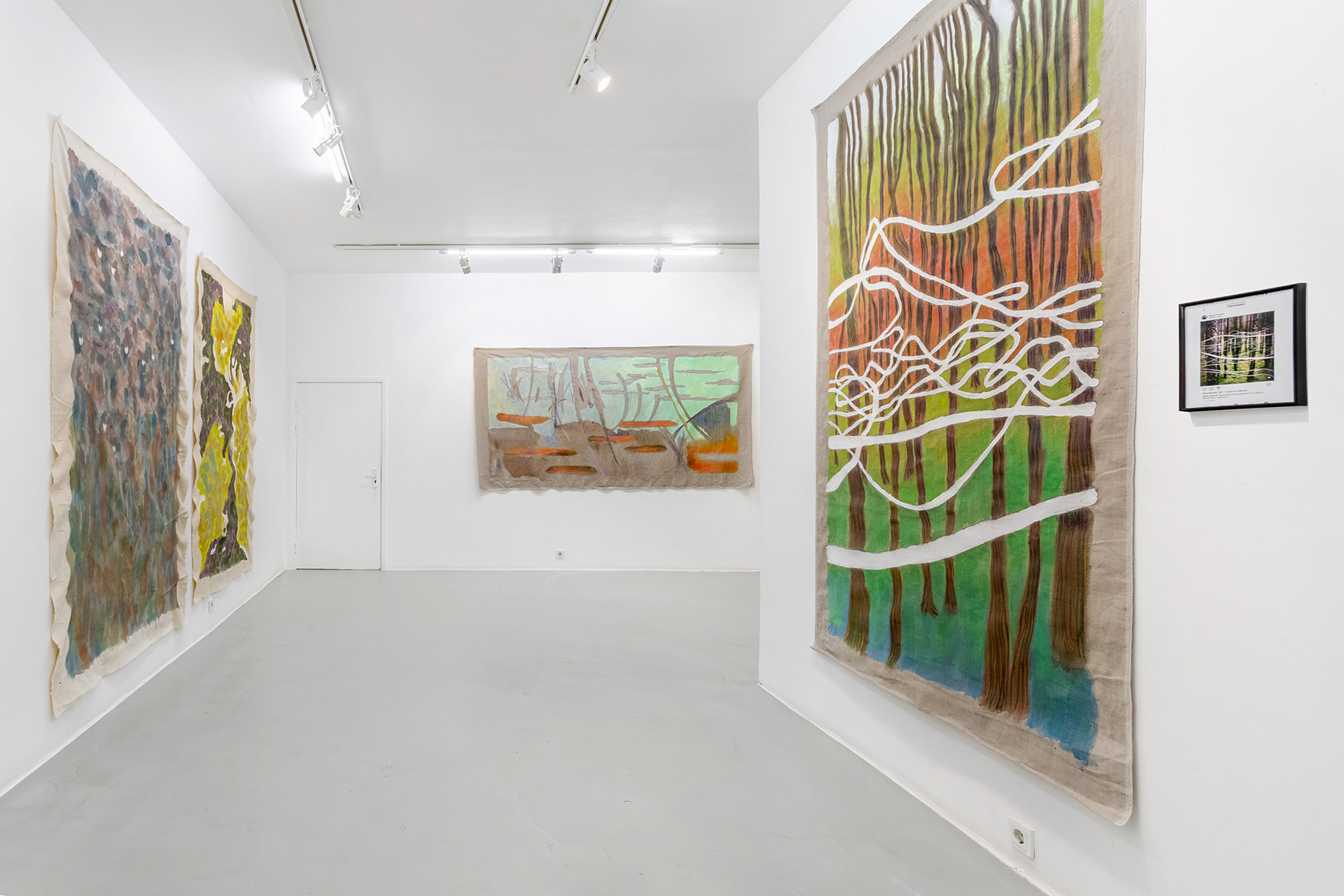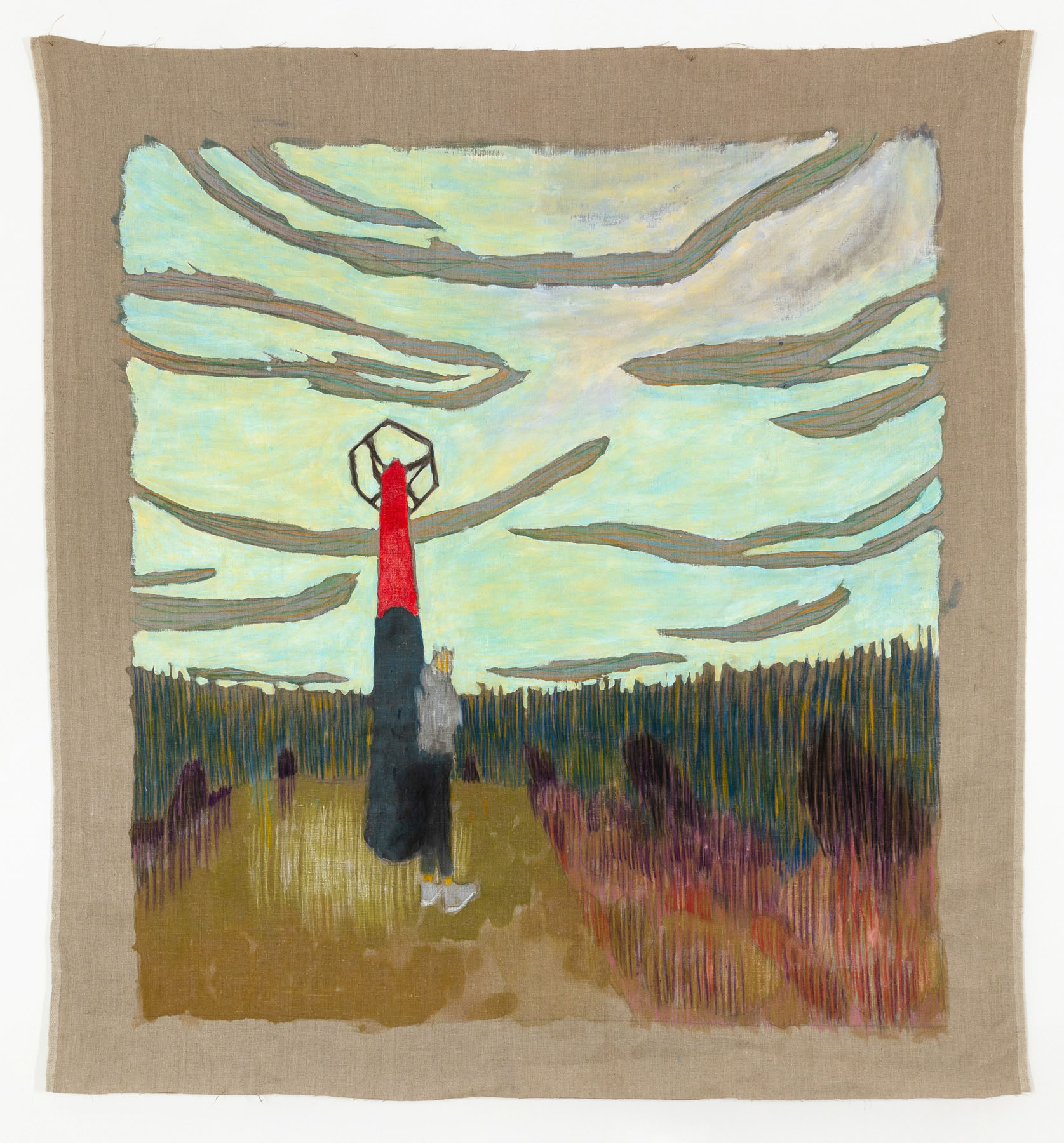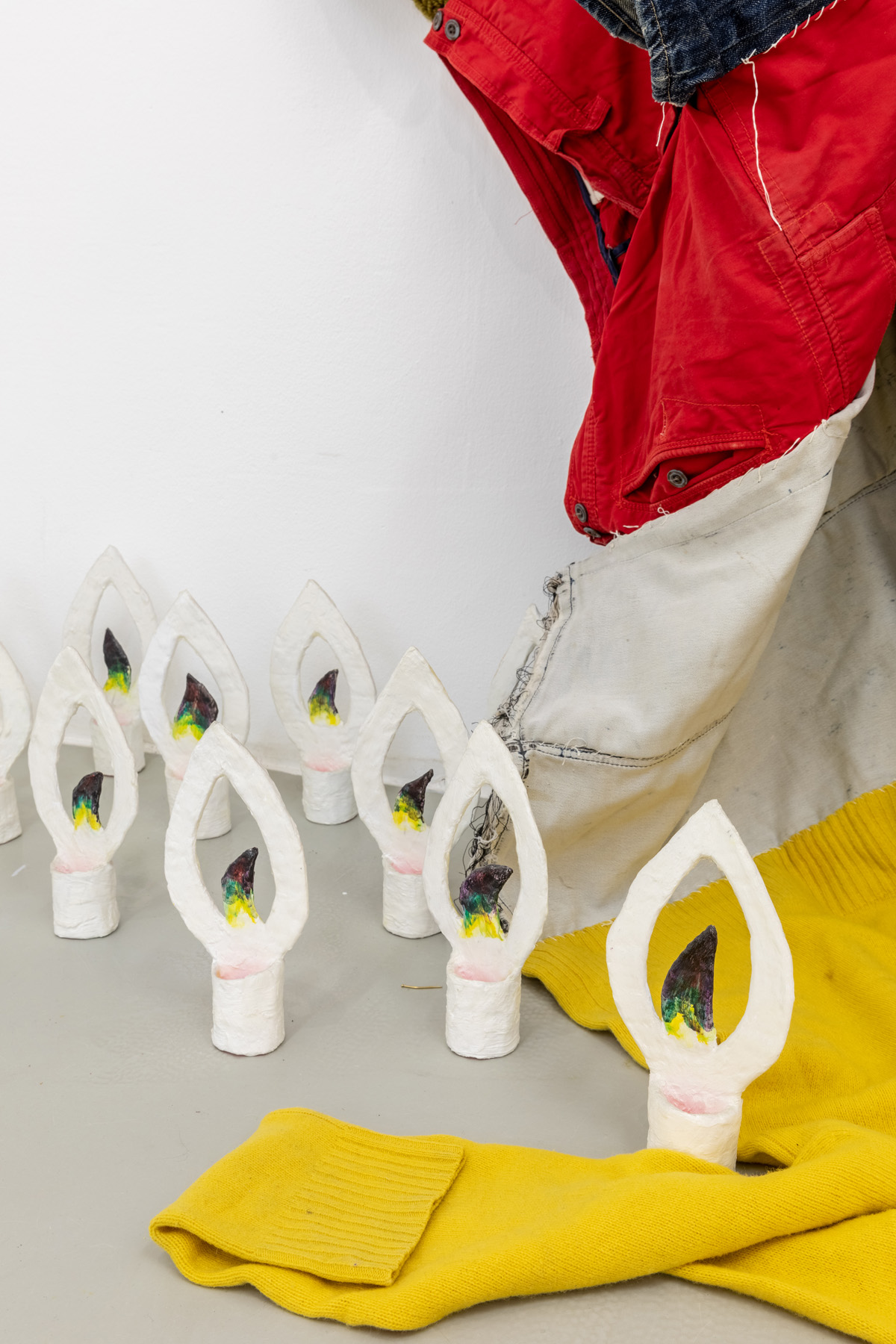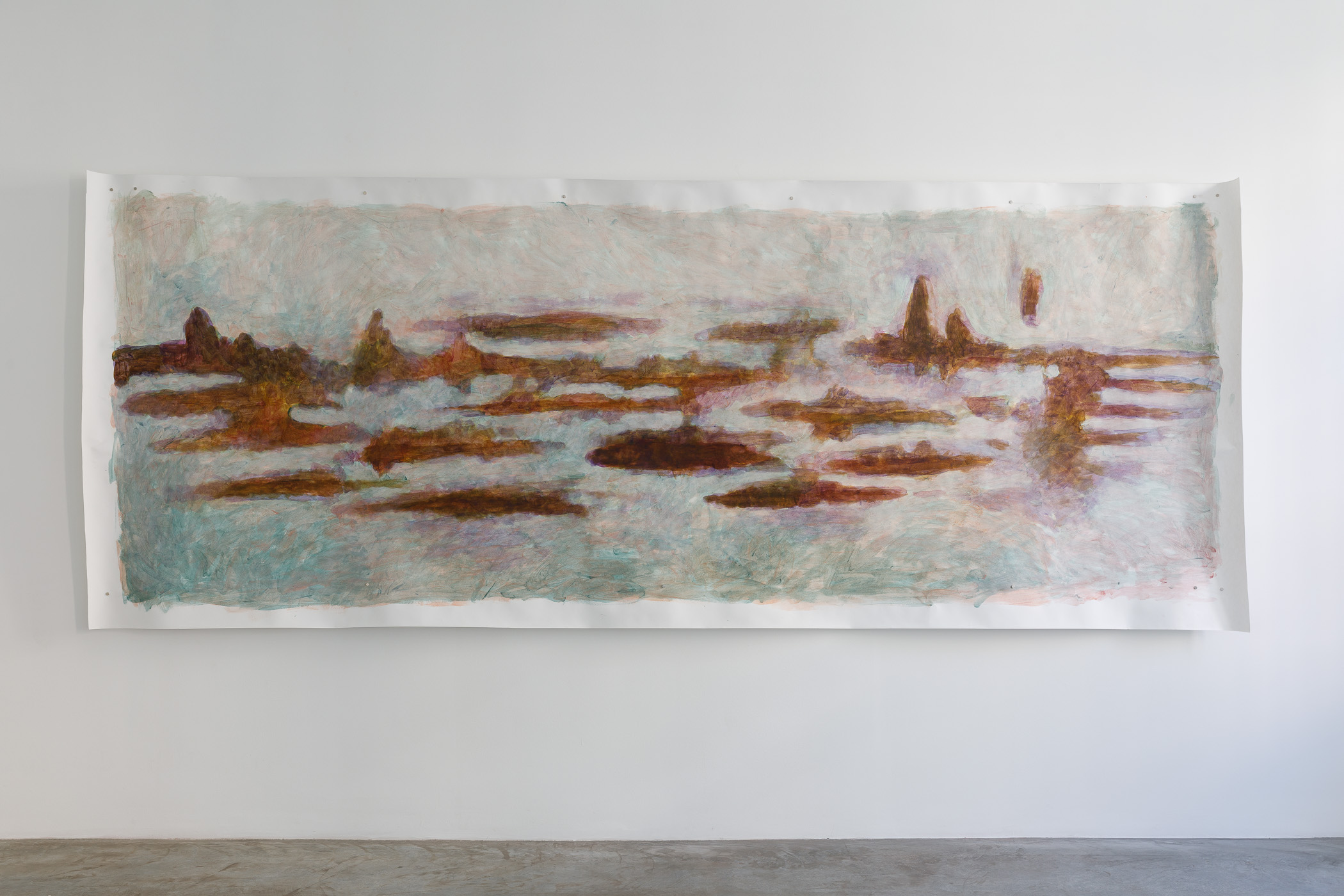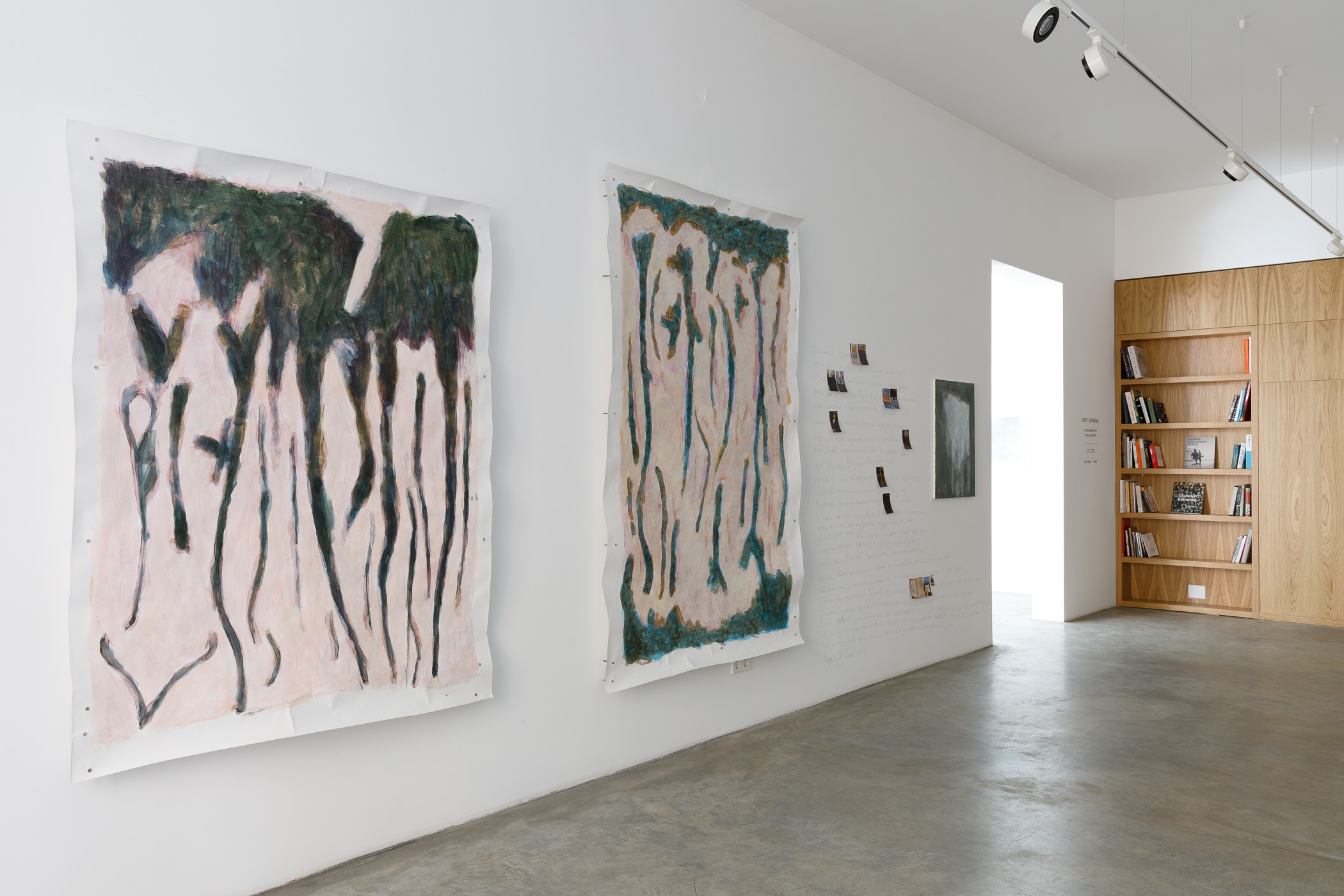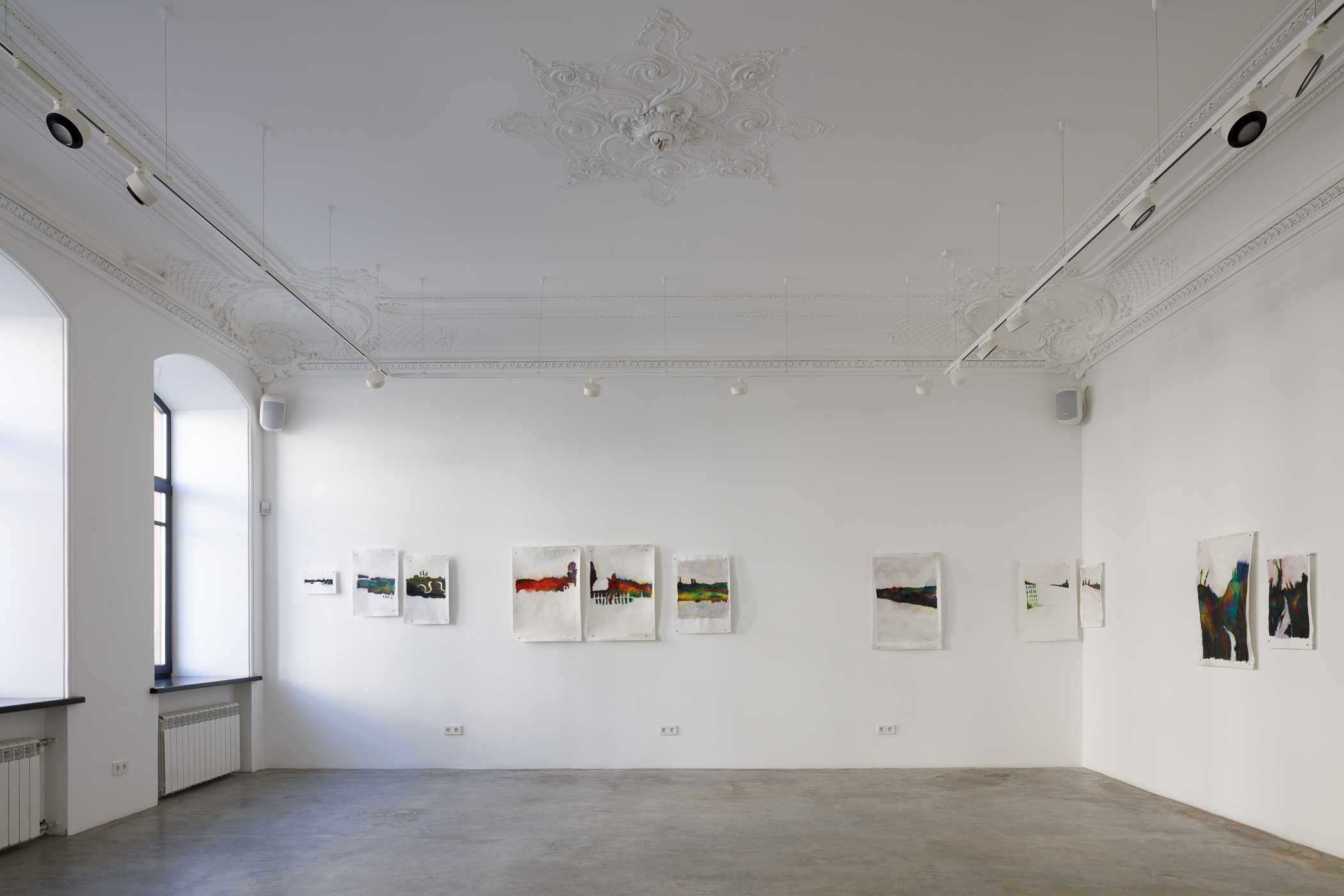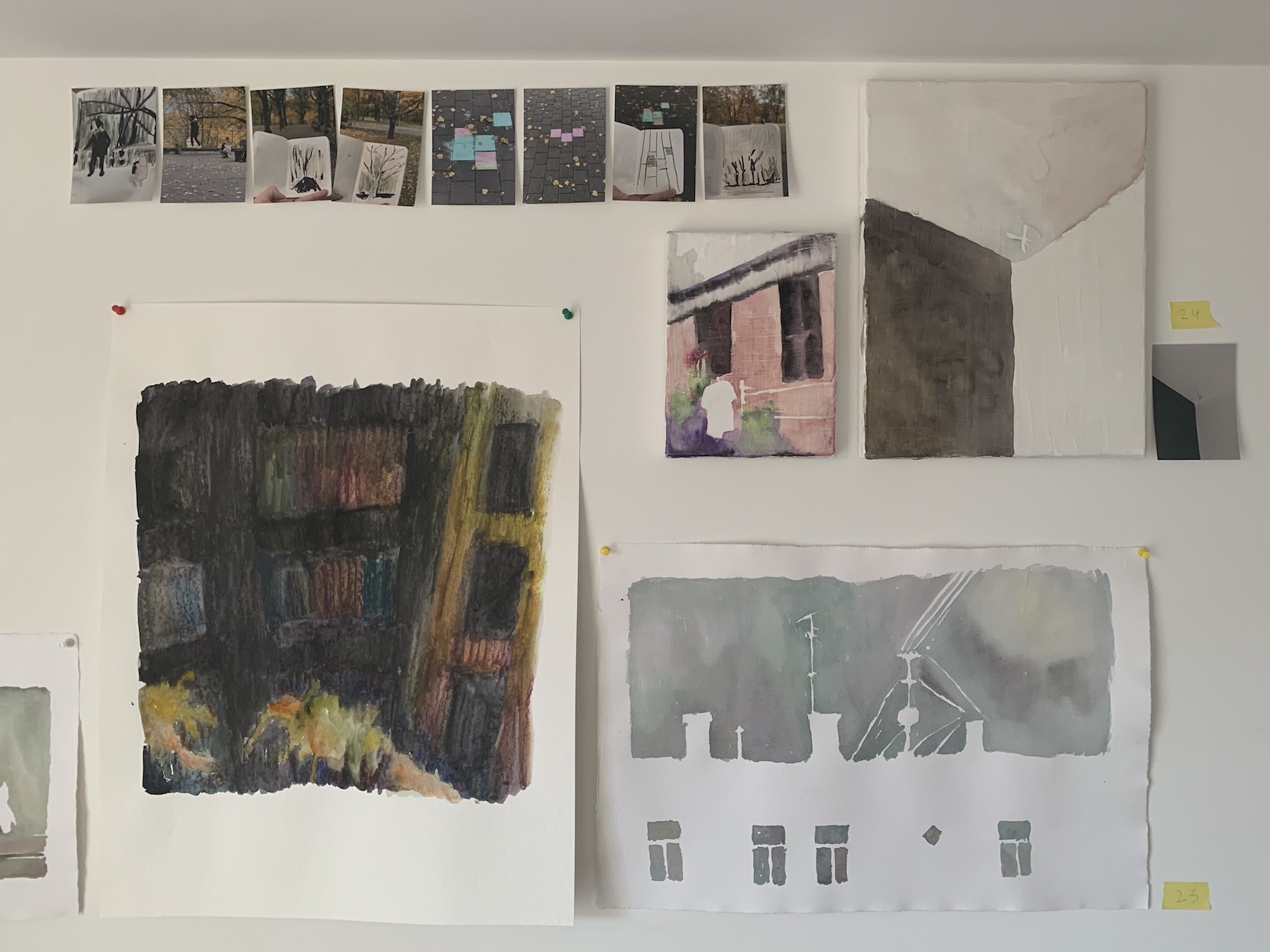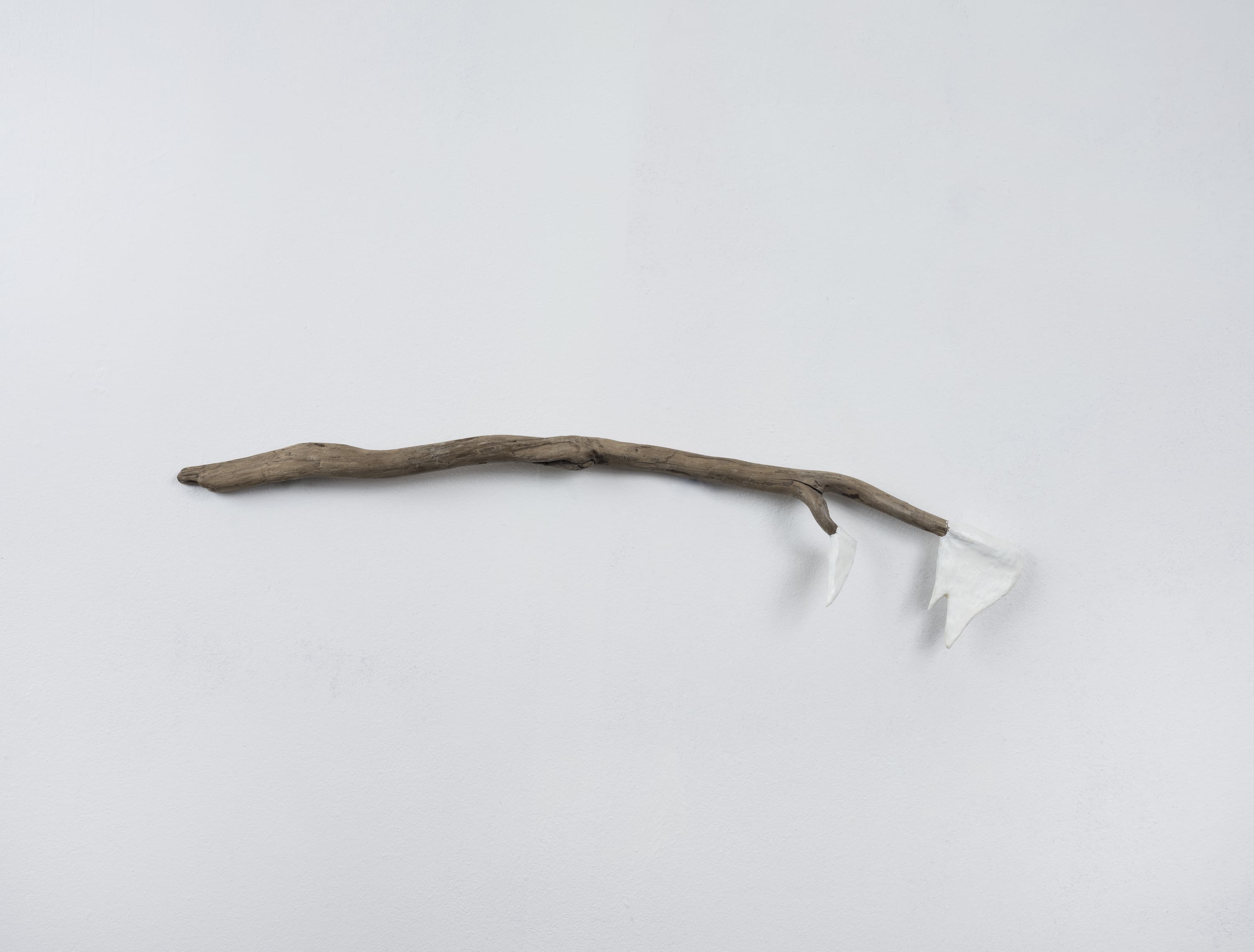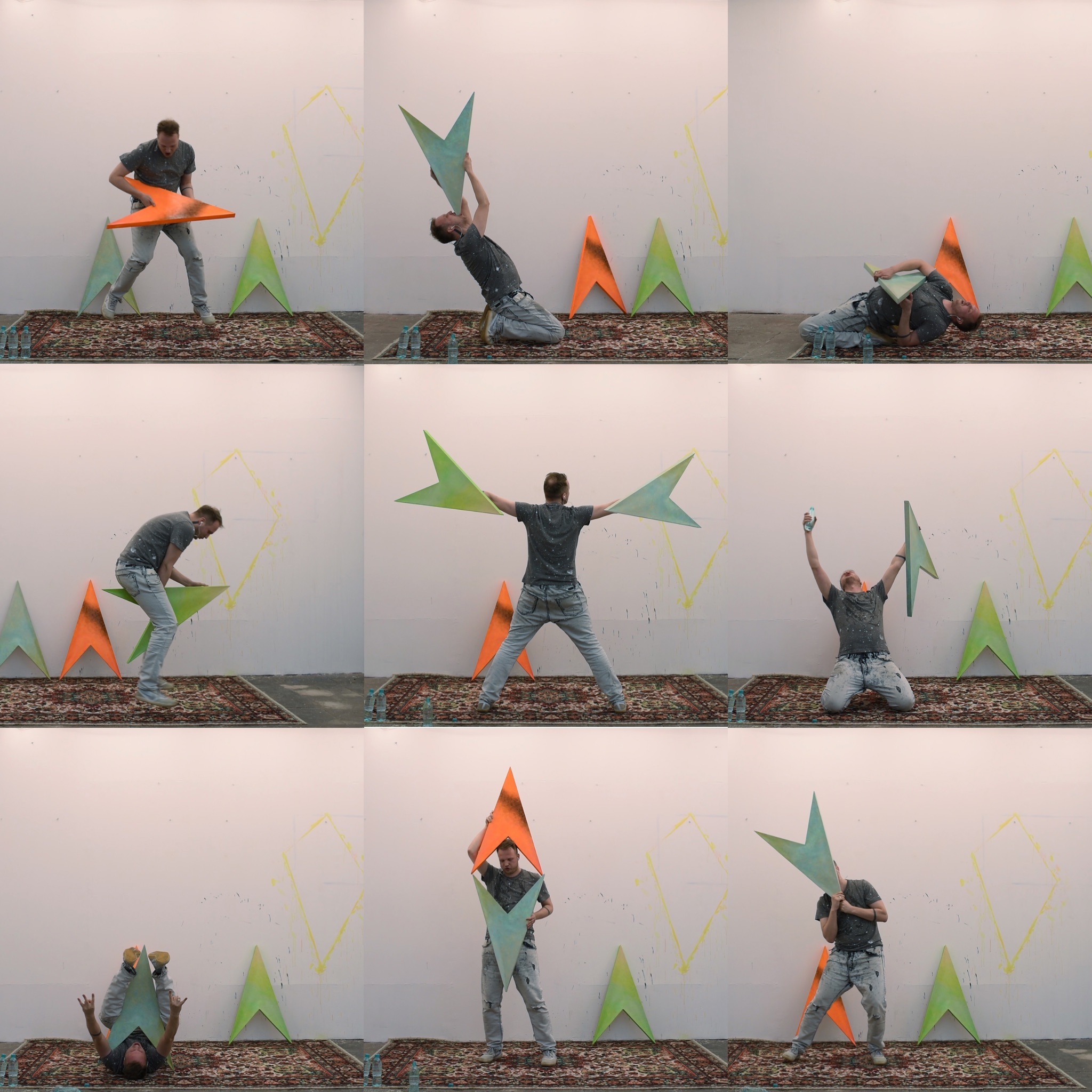 Petr Kirusha focuses on a contemporary understanding of painting. To him, today's painting has a synergy with illumination: flickering. It's a flicker of the screen or LED backlight, illumination of the night sky above the city with red-orange light, replacement and duplication of pixels when one shoots on the phone in low light. He captures this flickering in a static state, as if the wobble is so high that it is impossible to notice.
He is very much part of the tradition that is merging the vocabulary of film and painting. His father worked closely with Andrey Tarkovsky, taking photographs during the films.
Kirusha graduated in graphic design. In his works on paper, he has a post-digital attitude to colour. The white paper for him is an analogy of a white computer screen. He never covers it completely. He employs a special technology that allows paint to be diluted without loss of viscosity of the colour, and leaves the lower layers of paint always brighter than the next ones.
Petr Kirusha was born in 1978 in Dushanbe, Tajikistan, later moved to Riga with his parents. He now lives and works in Riga, Latvia. In 2005 Petr Kirusha graduated from the Higher Academic School of Graphic Design, in 2012 he finished the Institute of Contemporary Art in Moscow. Works of Petr Kirusha have been presented in solo shows at Electrozavod gallery in Moscow (2017), at Nadya Brykina gallery in Zurich (2015), Iragui gallery (2013) as well as in group shows at Pushkin State Museum of Fine arts in Moscow (2021), Foundation of Vladimir Smirnov and Konstantin Sorokin (2018, 2017), Manifesta 10 in St. Petersburg (2014), 5th Moscow Biennale of Contemporary Art (2013). Works of Petr Kirusha can be found in the collections of the Foundation of Vladimir Smirnov and Konstantin Sorokin, Kaviar Factory, Simon Mraz, Shao and Munchen Yinong etc.