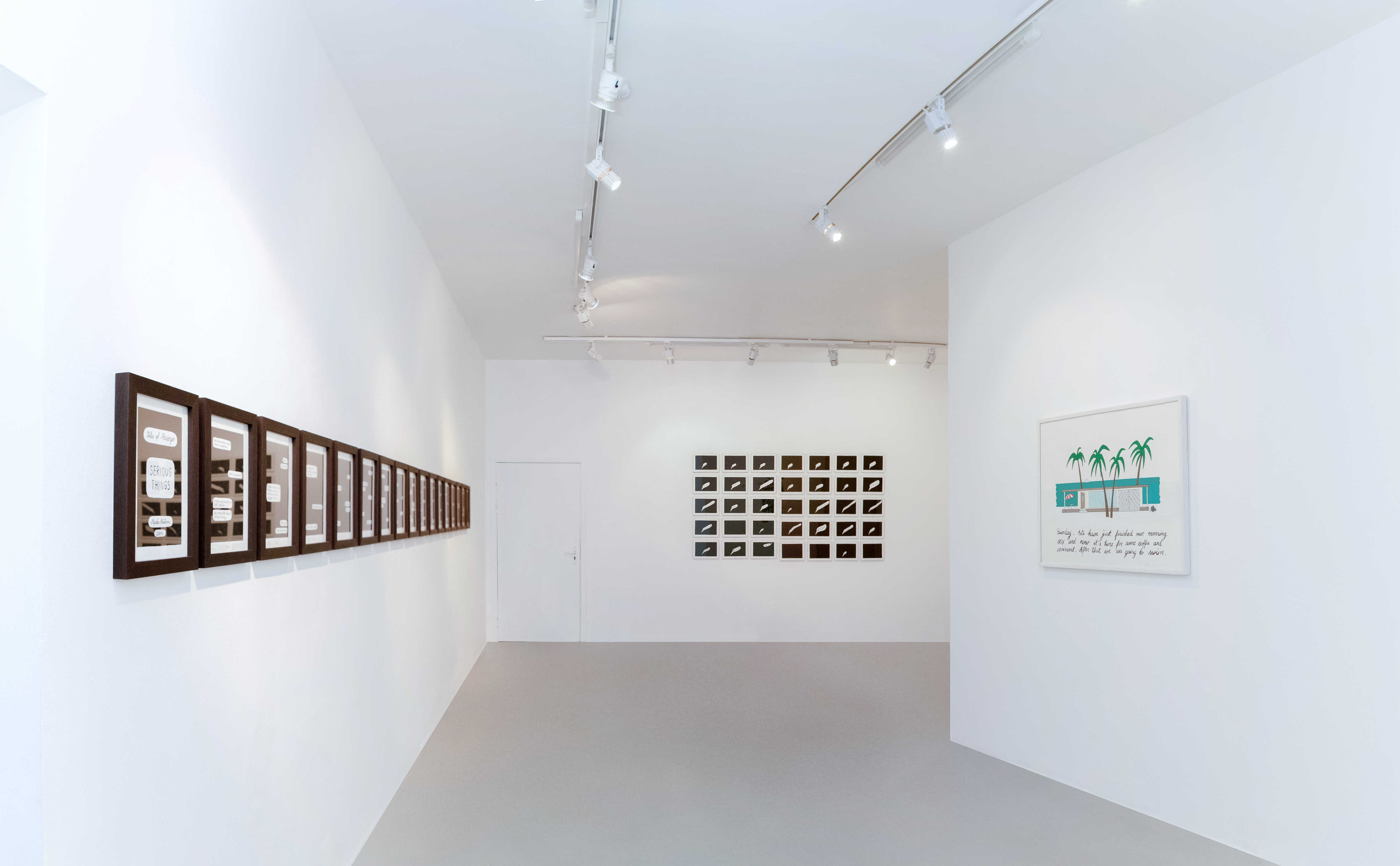 Solo show "Serious Things". Installation view at Iragui gallery, 2019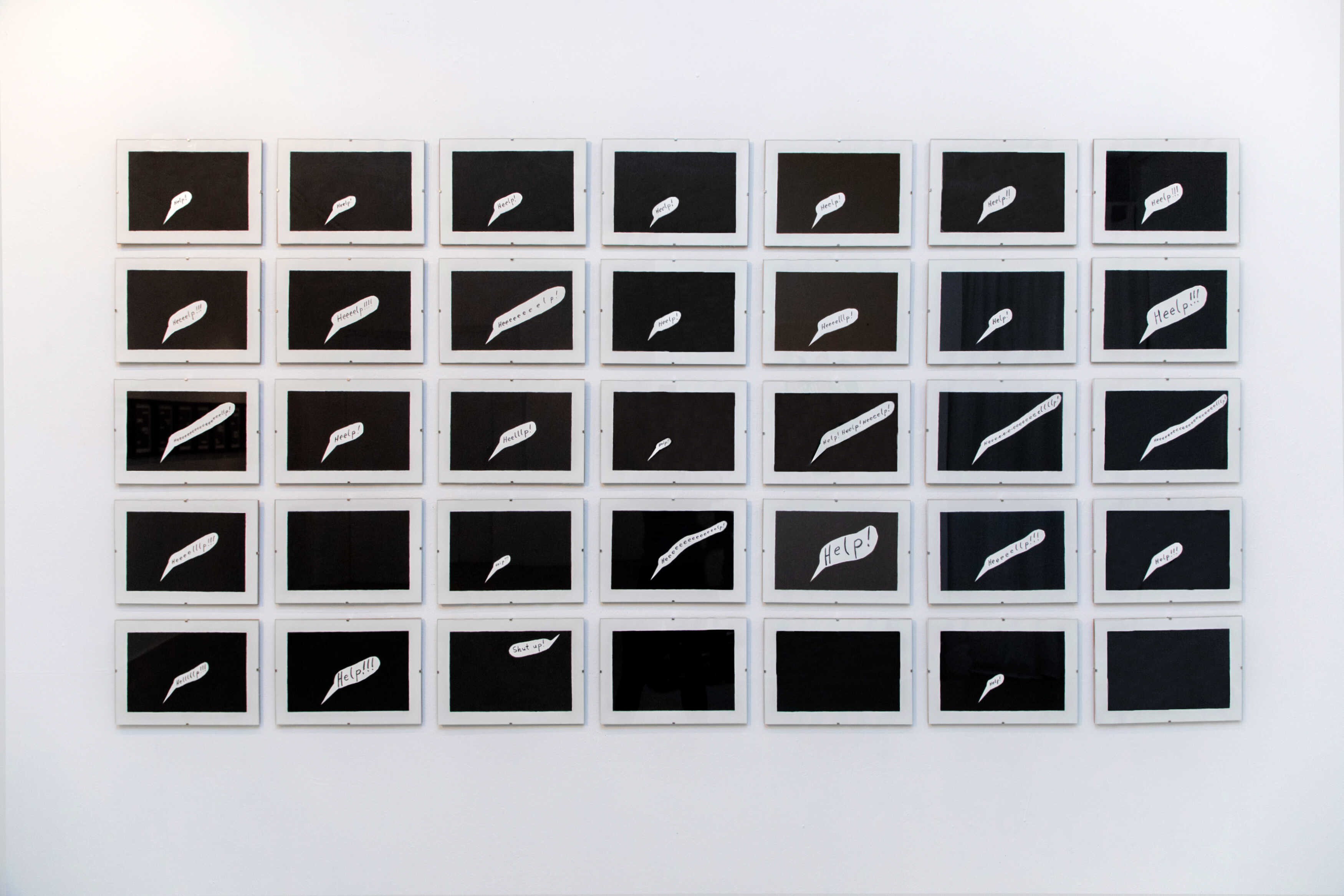 From the series "Dying Man". Installation view at Iragui gallery, 2019
2018
"Sunday", from the series "Serious Things"
2016
acrylic on paper
70x100 cm
The series "The Alphabet of Lies". Installation view at the group show "Doublethink : Doublevision", Pera Museum, Istambul
2017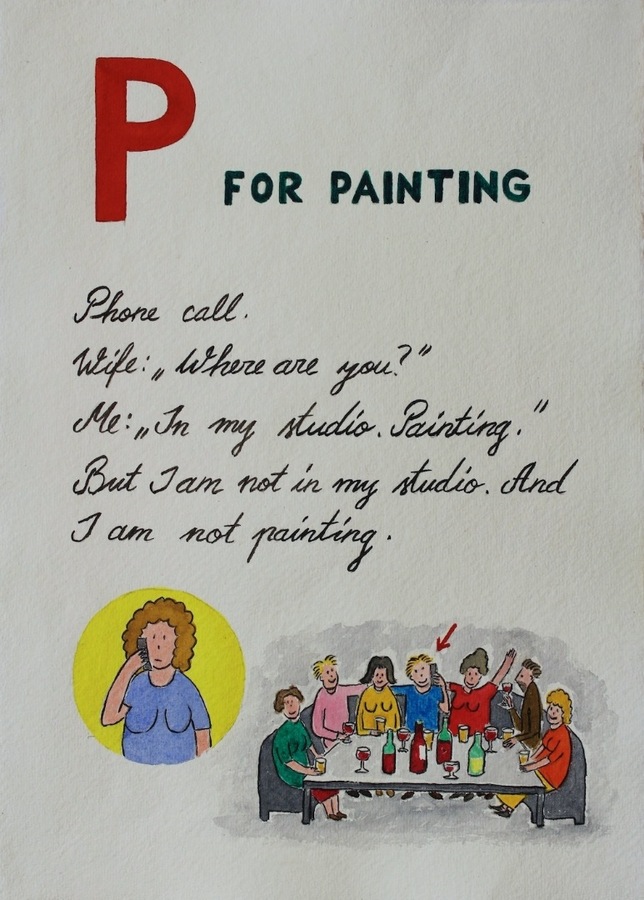 From the series "The Alphabet of Lies"
2013
Ink and watercolor on paper
30x21 cm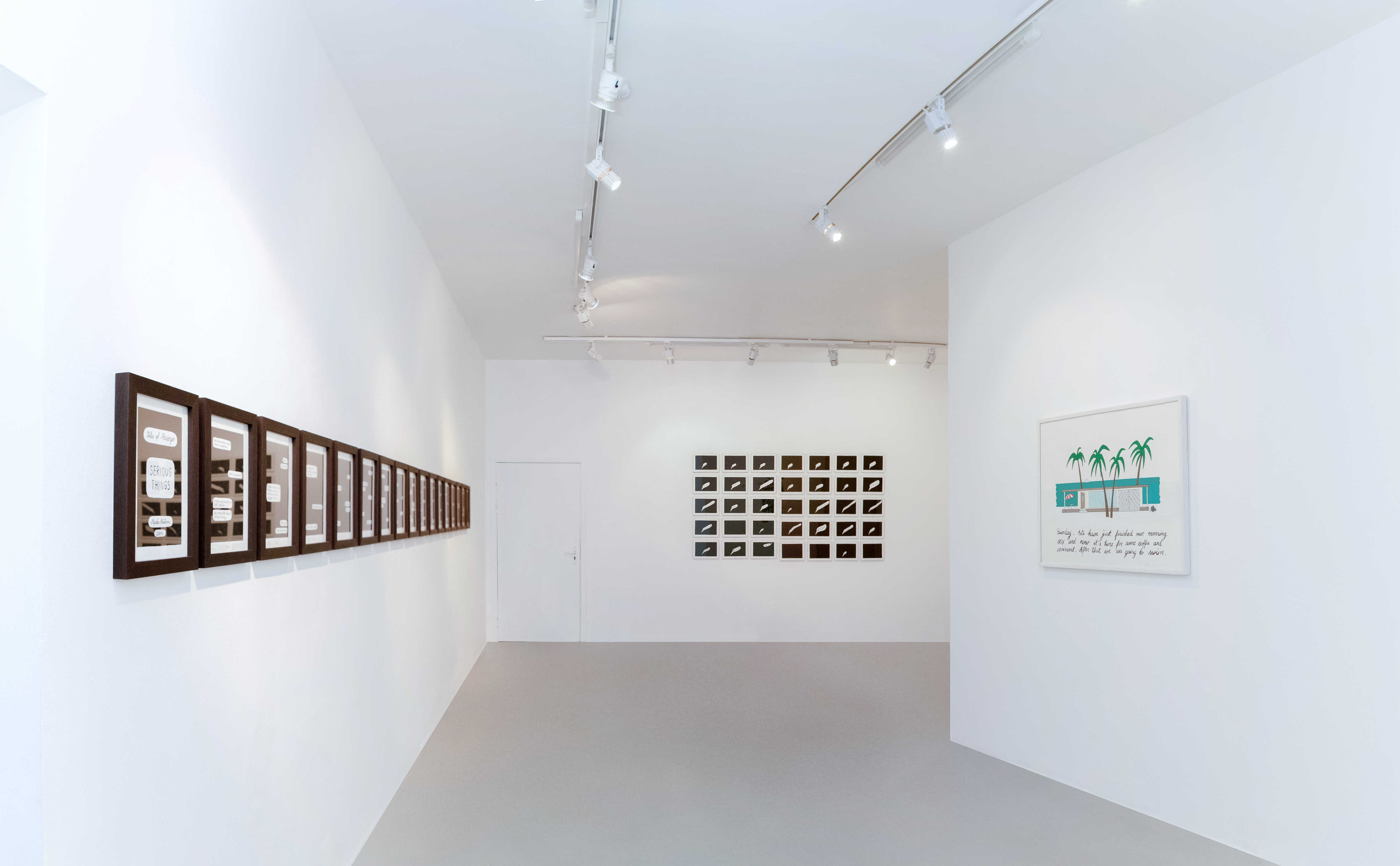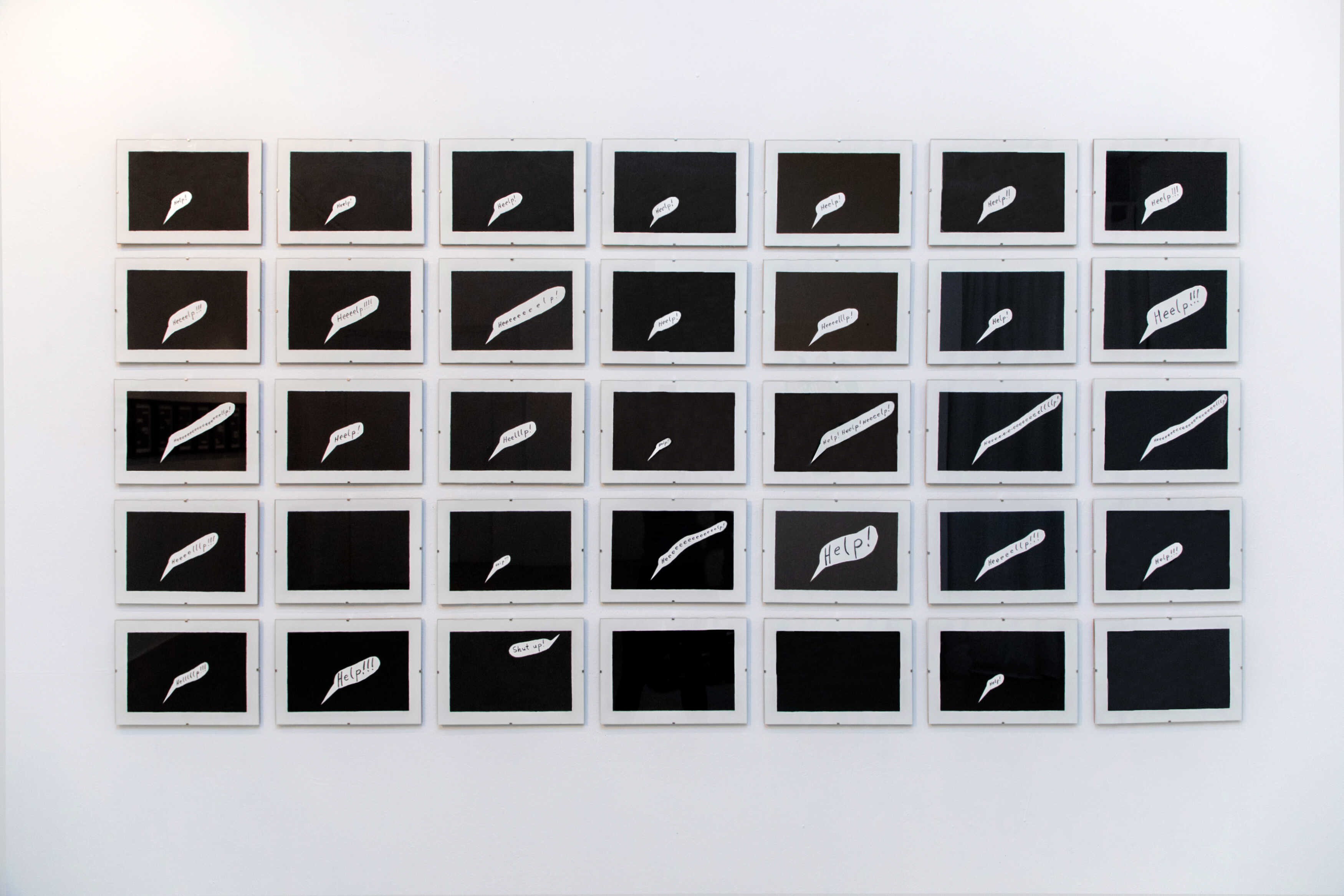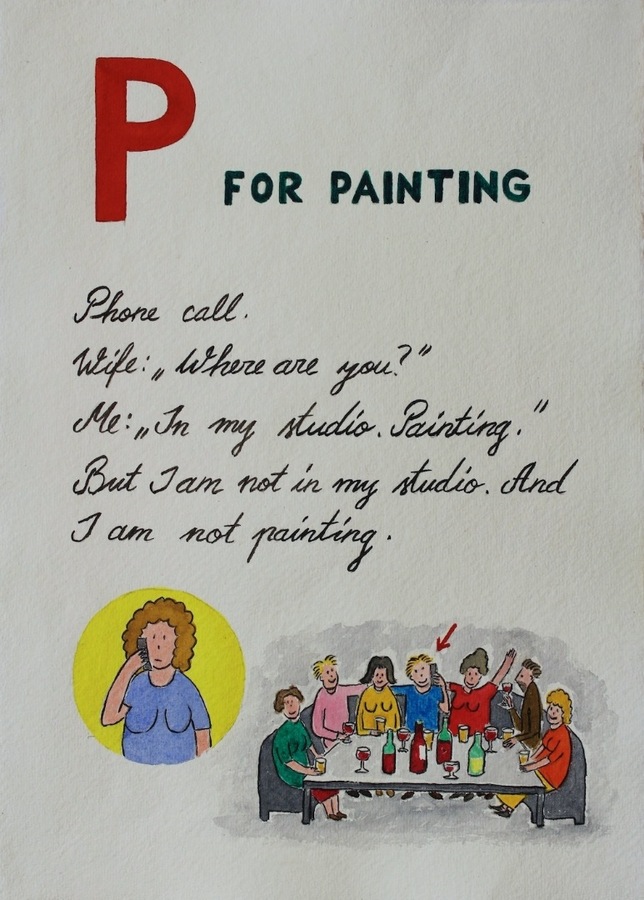 Mäetamm's oeuvre is drenched in many styles and ideologies, and with the combination of their form and content he reaches a rather unconventional outcome. Conceptualism influenced by pop art crosses paths with existential philosophy, and through the artist's point of view the angst-ridden absurdity of existence finds its way into graphic art infused with black humor. His work also carries an element of performance — the artist and his body like a central transmitter for world perception become the focal point by projecting his own feelings onto a greater scale.
Marko Mäetamm was born in Viljandi, Estonia in 1965, and now lives and works in Tallinn,
Estonia. He studied graphic art at the Estonian Academy of Arts, where he received his B.A. in 1993 and his M.A. in 1995.
Mäetamm's work has been exhibited at such international venues as la Biennale di Venezia, Italy (2003, 2007); Wäinö Aalto Museum, Turku, Finland (2009); Dorsky Gallery Curatorial Programs, New York City (2009). He has received numerous awards such as the Kristjan Raud Annual Award, Estonia (2000), the Baltic Assembly Prize for the Arts (2009), and the Annual Award of the Cultural Endowment of Estonia (2011). He was given the Estonian State Decoration, Order of the White Star, V Class in 2008.
His solo exhibitions include "All We Have is Love, State of Affairs" at KUMU Art Museum, Tallinn (2009), "Tragic Timing, Marko Mäetamm & Pavel Pepperstein" curated by Alistair Hicks at Odile Ouizeman Gallery, Paris (2017), "Hmm… What Should I Write…" curated by Gabriela Uhl, FUGA, Budapest Center of Architecture, Budapest (2020). He participated in such group exhibitions as "Doublethink: Doublevision" curated by Alistair Hicks, Pera Museum, Istanbul (2017), "Human Condition, Session V: Teleology of the Human. Biography, Destiny, Hope, Faith. Biography: A Model Kit" curated by Viktor Misiano and Anna Zhurba, Moscow Museum of Modern Art, Moscow (2019) and "Survival Kit for The Art Market" curated by Helene Bosecker, project room ROAM, Berlin (2021).
Mäetamm has participated in artists' residencies at Ville de Paris, Résidences Internationales aux Recollets, Paris, France (2011), the Civitella Ranieri Foundation, Italy (2013), The Fountainhead Residency, Miami, Florida (2014), Christian A. Johnson Endeavor Foundation Artist in Residence in Colgate University, USA (2016), BANFF Centre of Arts and Creativity, Canada (2017)
His published books include Our Daddy is a Hunter (2012), Painting and Waiting (2013), The Alphabet of Lies (2014), Tales of Messenger (2017).