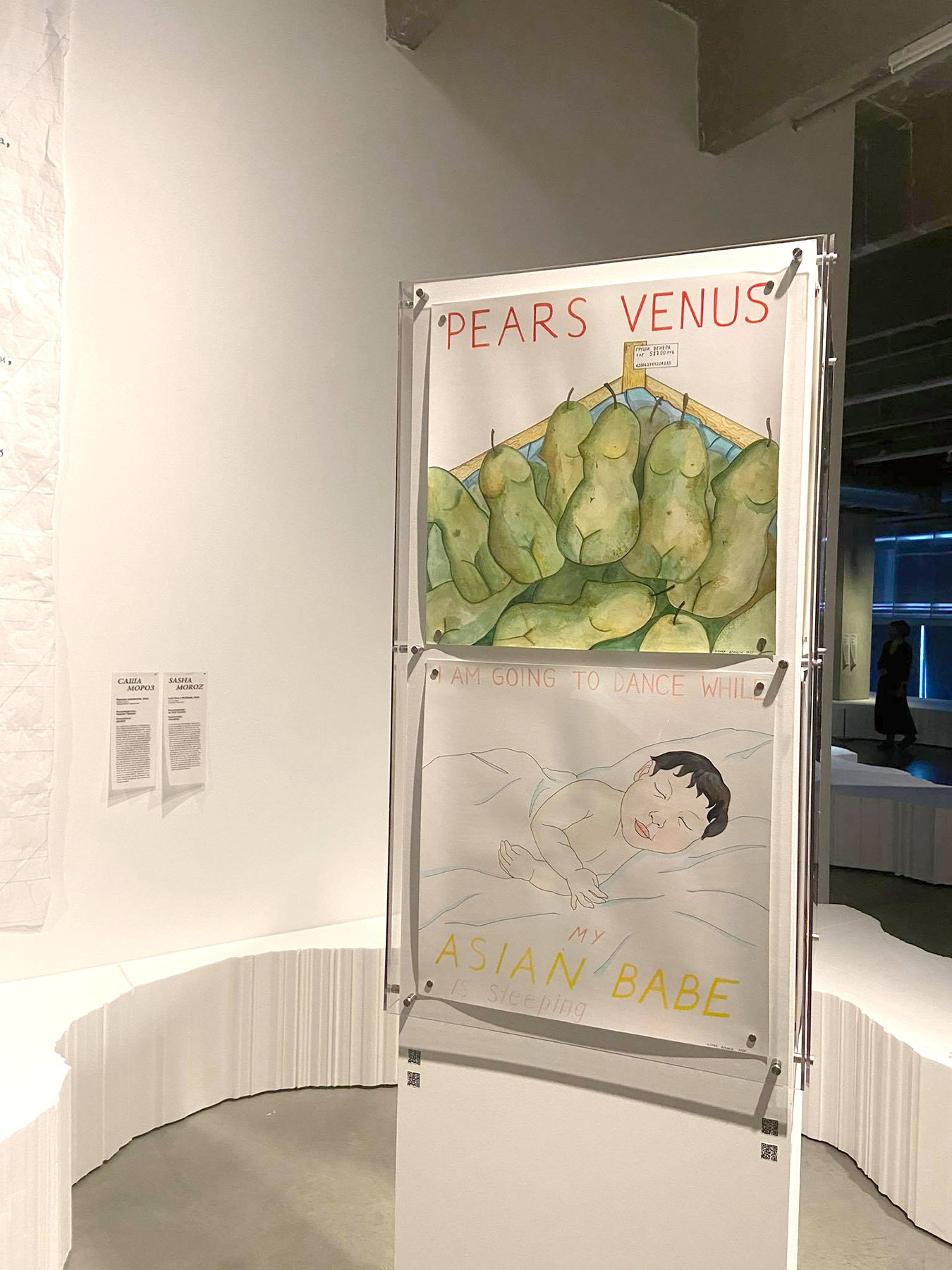 2nd Garage Triennial of Russian Contemporary Art "A Beautiful Night for All the People". Installation view at Garage Museum of Contemporary Art, Moscow
2020
Solo show "Pink Punk Opera". Installation view at Iragui gallery, 2019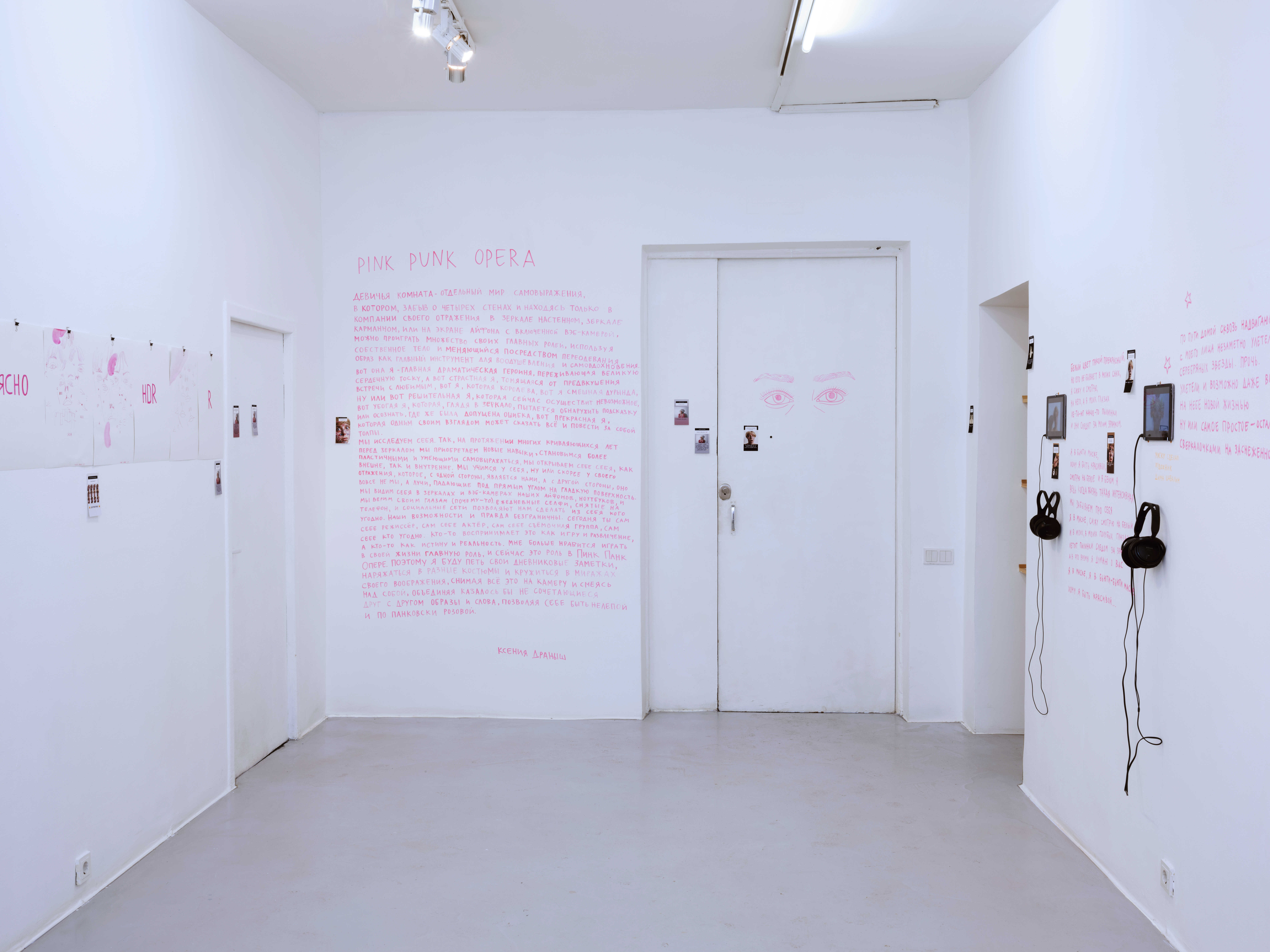 Solo show "Pink Punk Opera". Installation view at Iragui gallery, 2019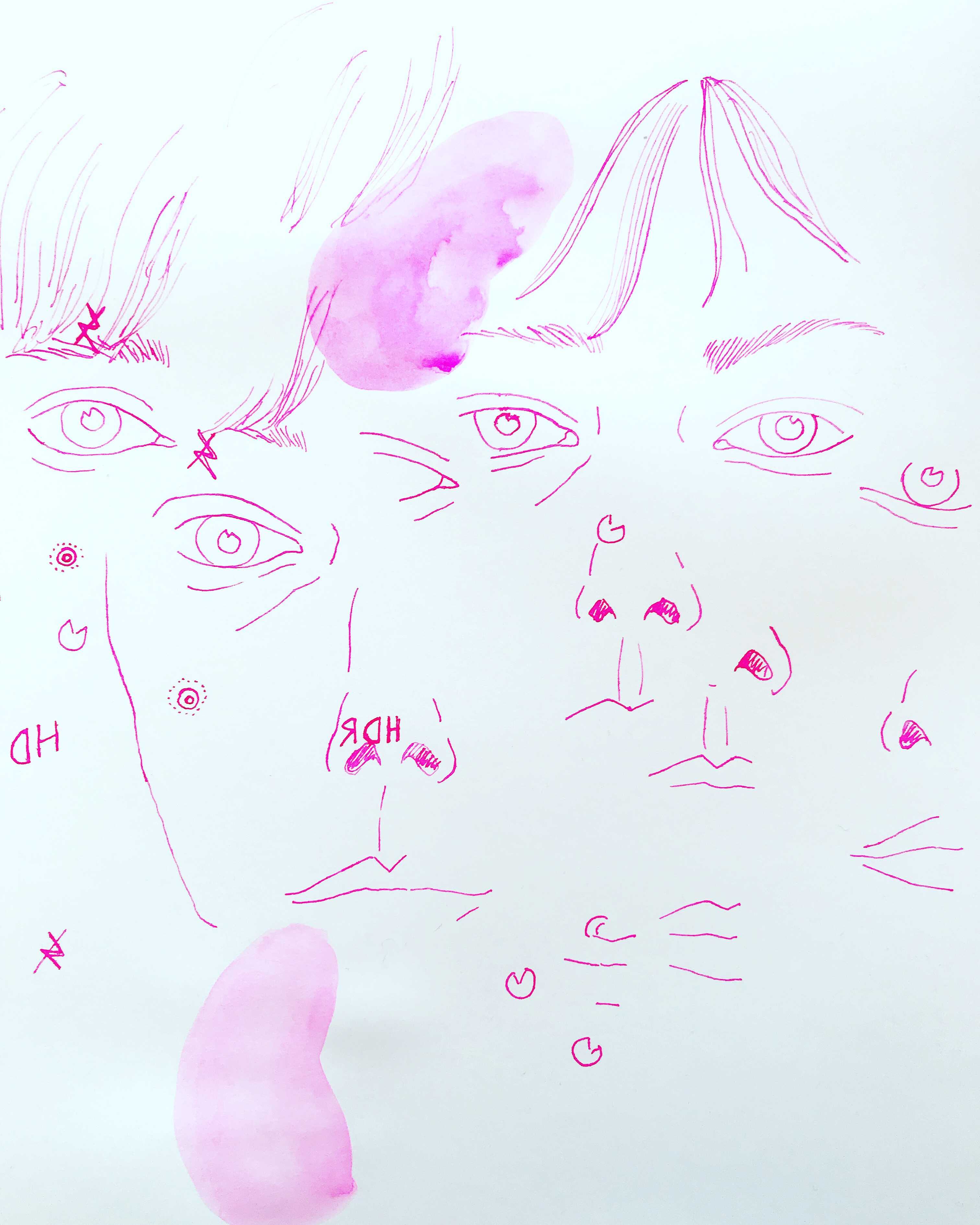 Self-portrait, from the project "Pink Punk Opera"
2018
ink on paper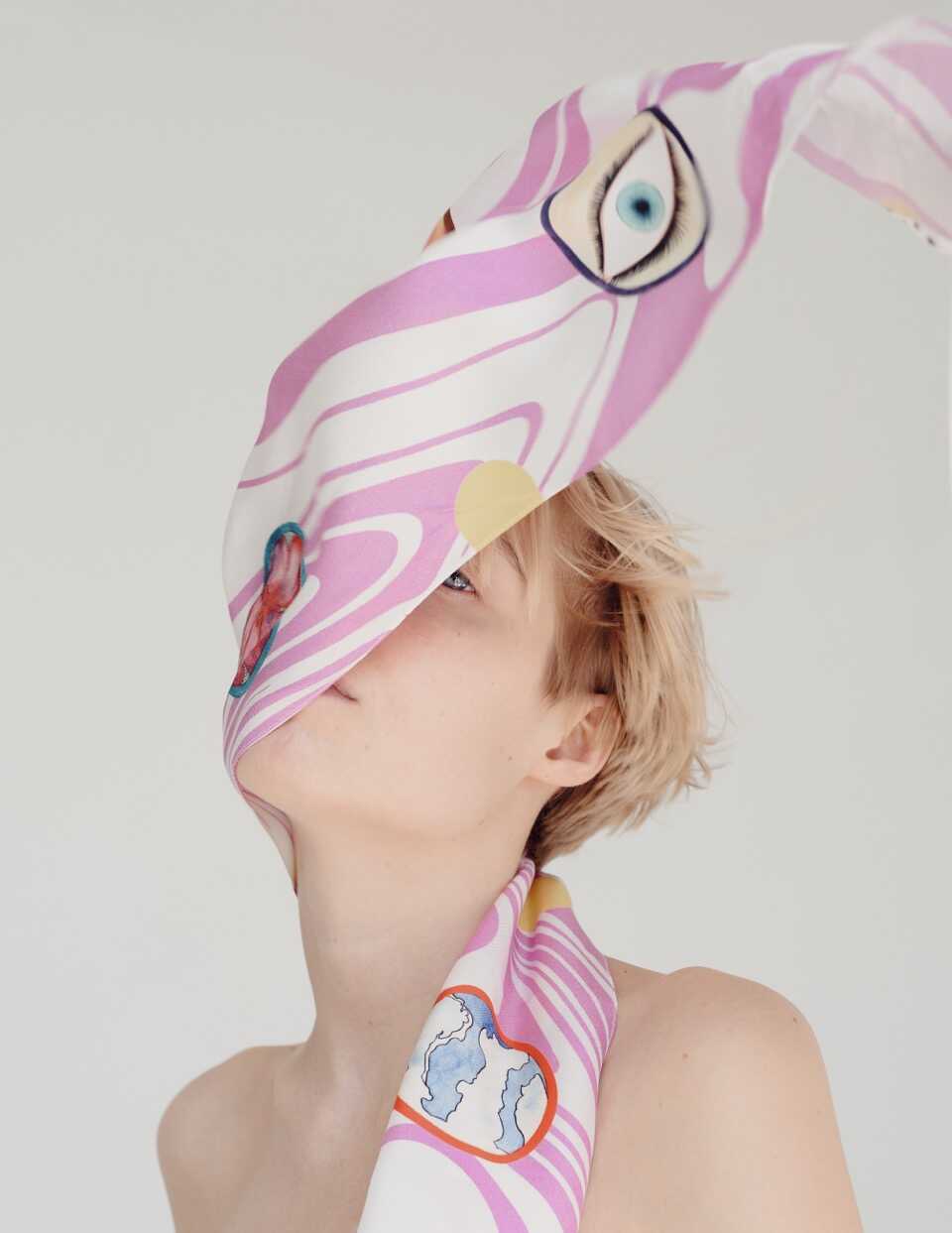 Silk scarf "Circulation"
2018
Edition of 10 + 1AP
260х26 cm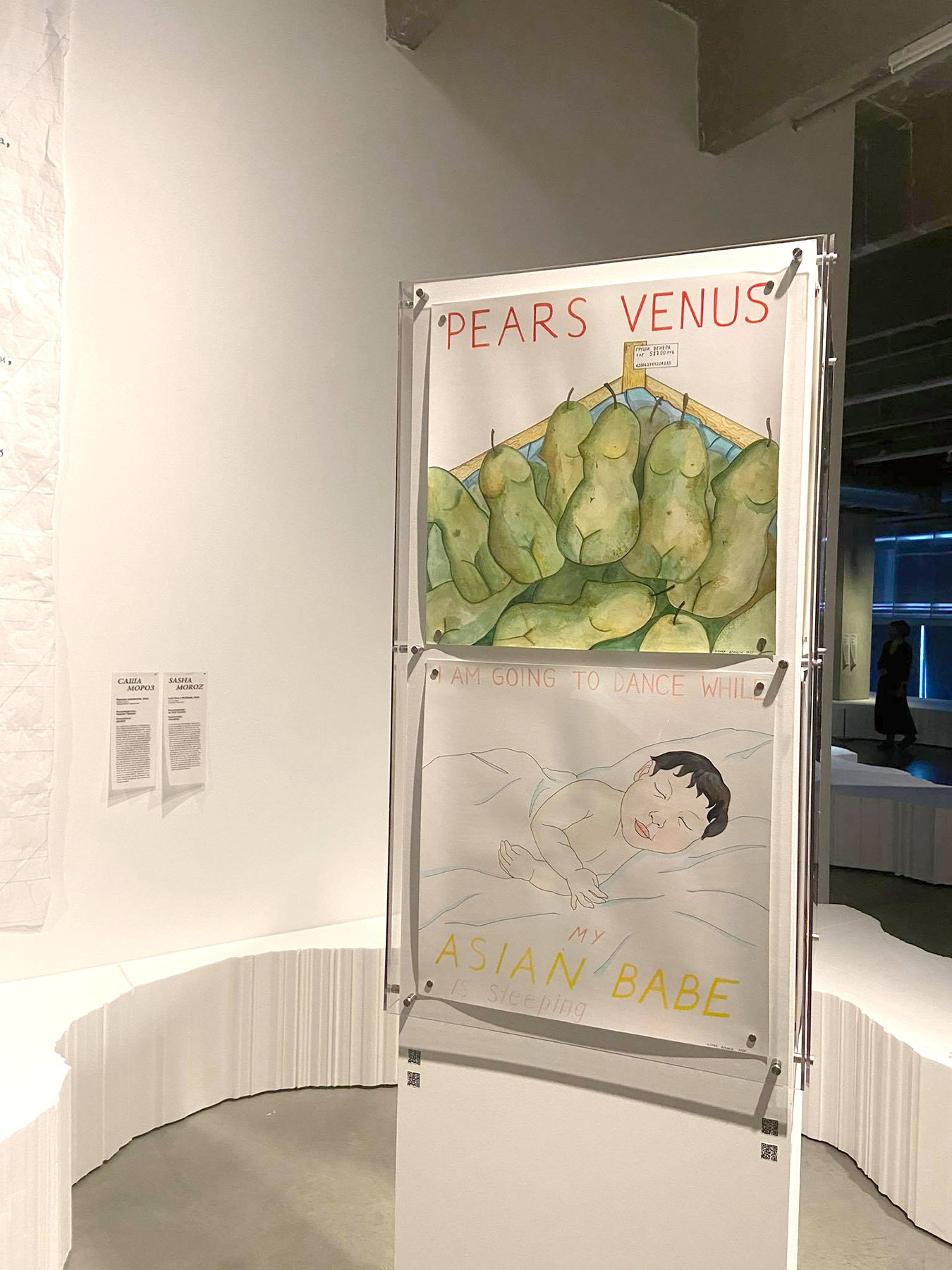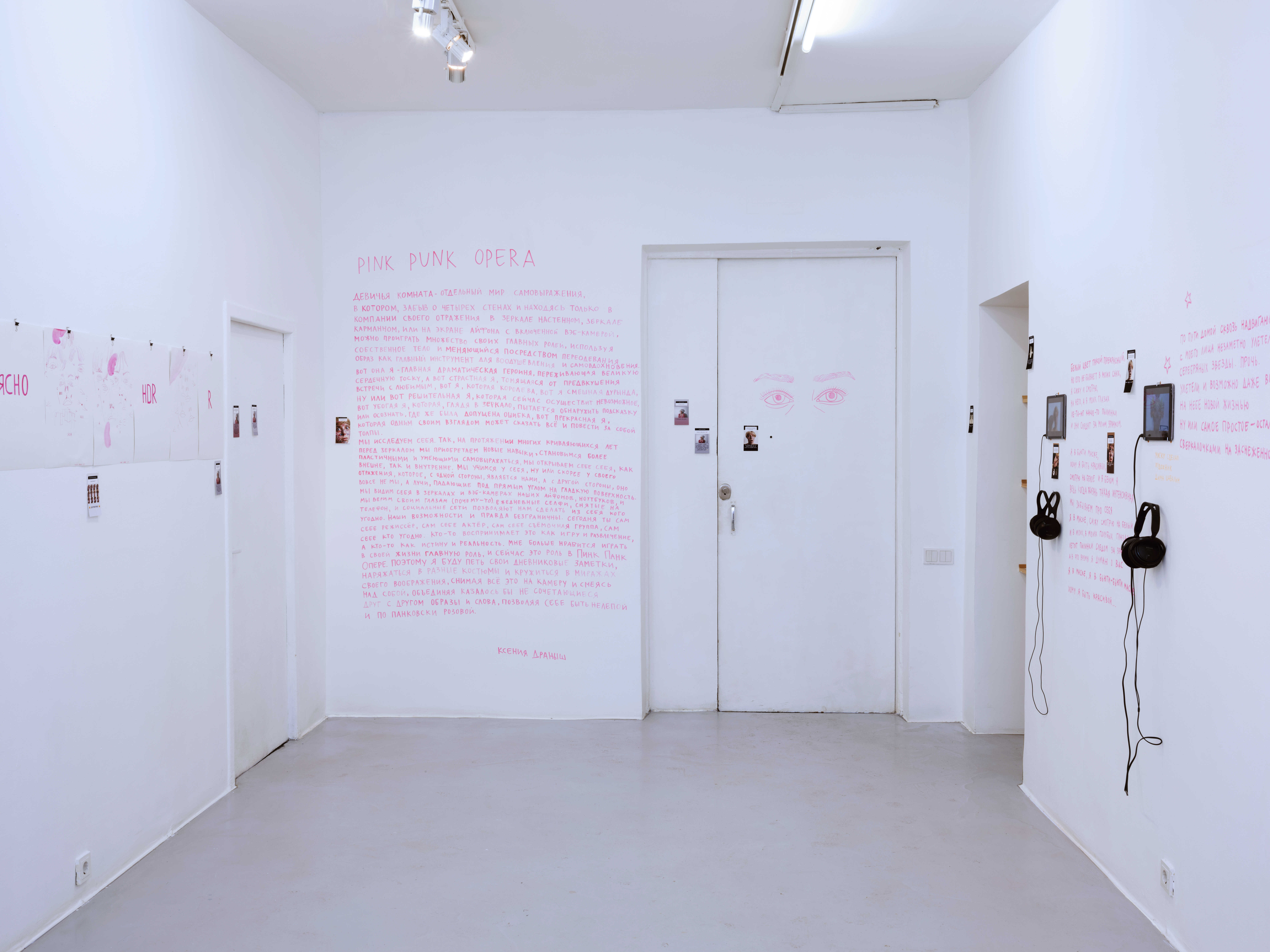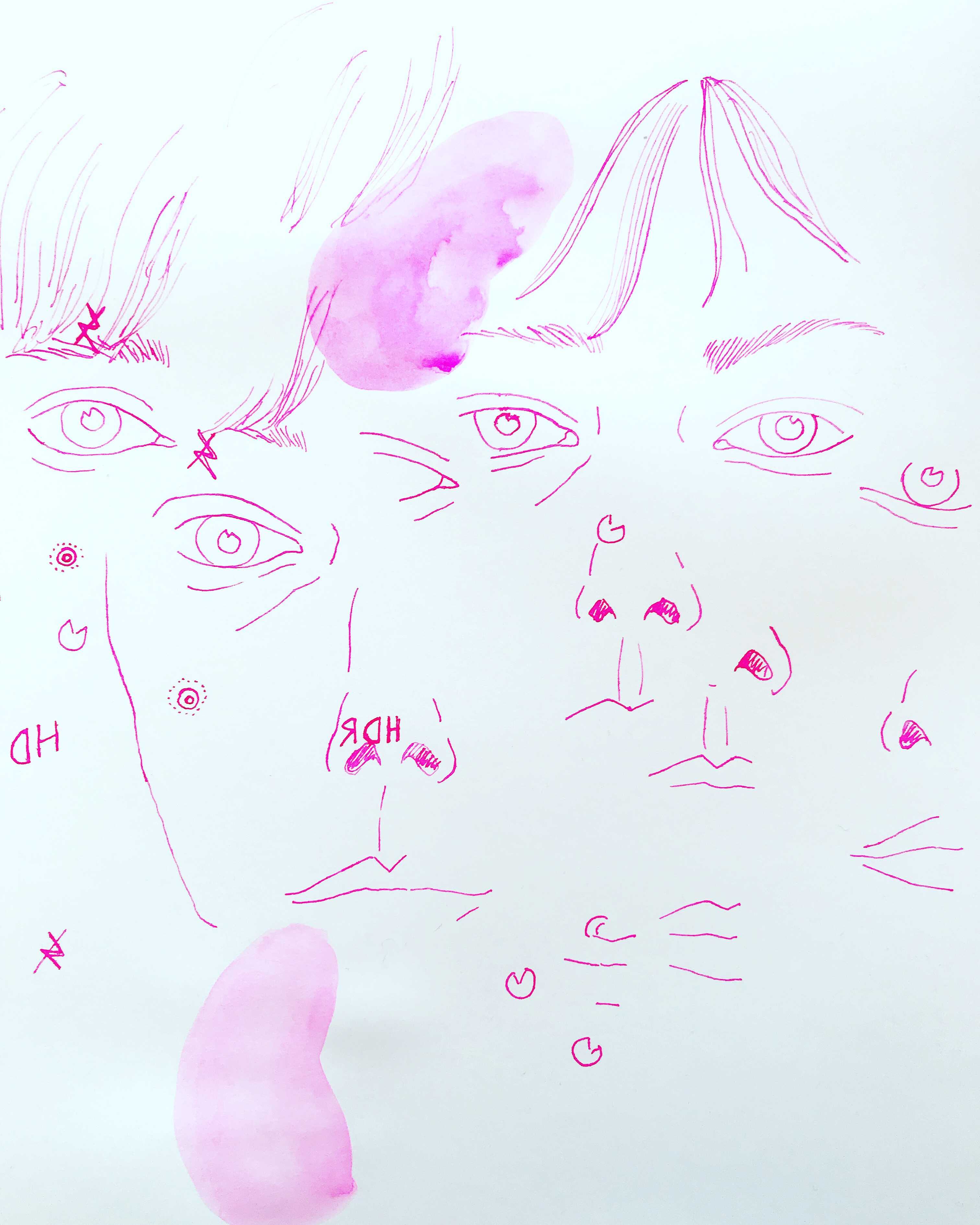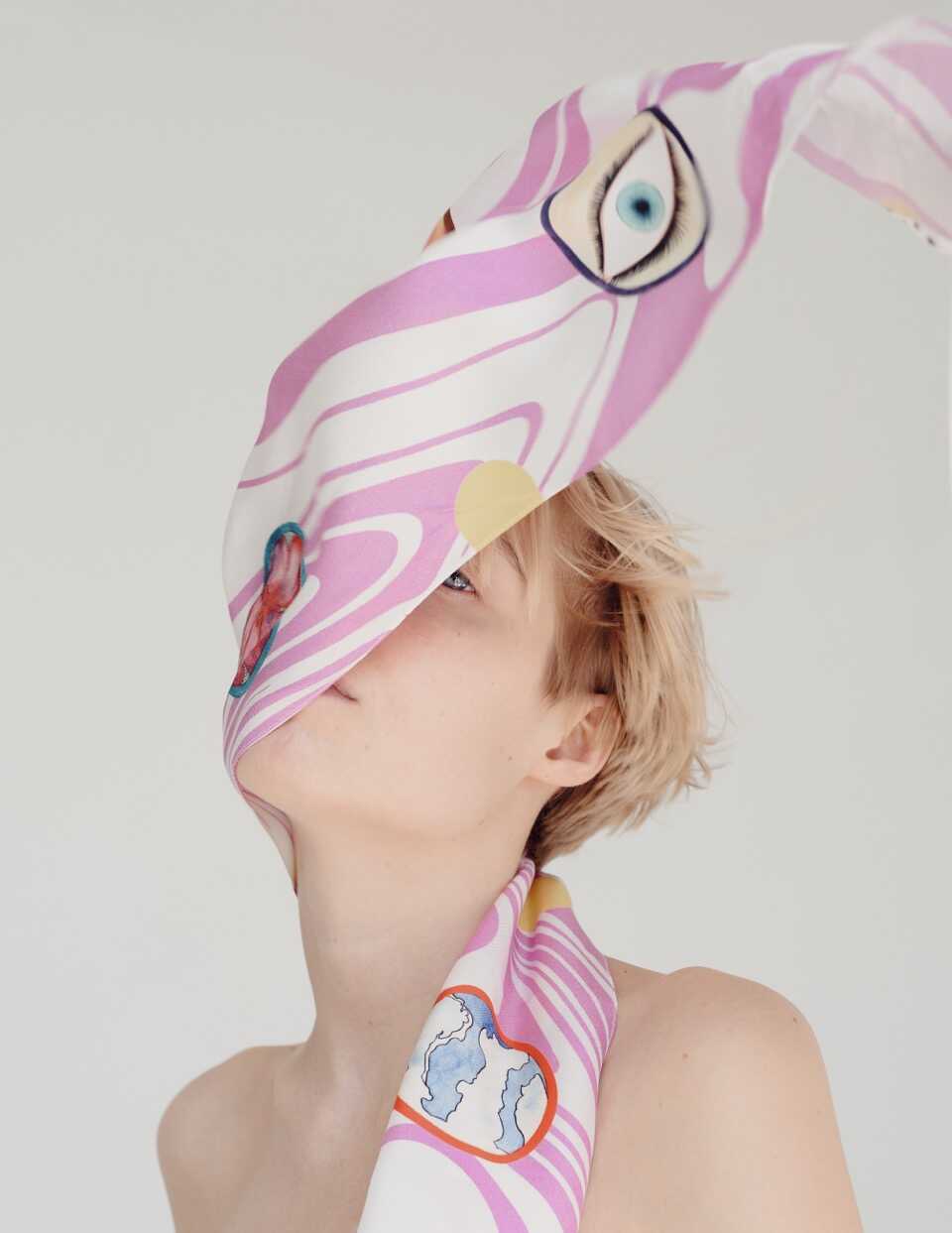 Xenia Dranysh works with graphics, photography and videos, combining professional expertise with self-irony and nonchalance. Xenia's practice often relates to the theme of dreaming. In her projects and exhibitions the artist frequently reinterprets the imagery from our dreams. Her videos are perpetually self-referential — sometimes they originate from childhood aspirations that didn't come true, for example, a desire to become a singer. Or they are based on personal diary entries. A strong interest in performance practices can be traced back to her early videos. Some of her films contain performative interaction with her social-media followers. Conceptualizing herself as a sign or a mean of expression that transmits inner states under the guise of a game, Xenia Dranysh deals with the conception of self and identity in media landscape.
Xenia Dranysh (b. 1989) lives and works in Moscow. She graduated from Moscow State Stroganov Academy of Design and Applied Arts as a ceramic artist in 2014. Her personal exhibitions were held at Iragui Gallery, Moscow (2019), Freud's Dream Museum, Saint Petersburg (2018), Overcoat Gallery, Moscow (2016).
Xenia Dranysh has participated in group exhibitions at Es Baluard Museu d'Art Modern i Contemporani de Palma, Mallorca, Spain (2021), The Garage Museum of Contemporary Art, Moscow (2020), The Shchusev State Museum of Architecture, Moscow (2017) and many others. She has participated in the special projects of the 6th Moscow Biennale of Contemporary Art (2015) and the 4th Moscow International Biennale for Young Art (2014). Her works are in the collection of the Moscow Museum of Modern Art and in private collections both in Russia and abroad.