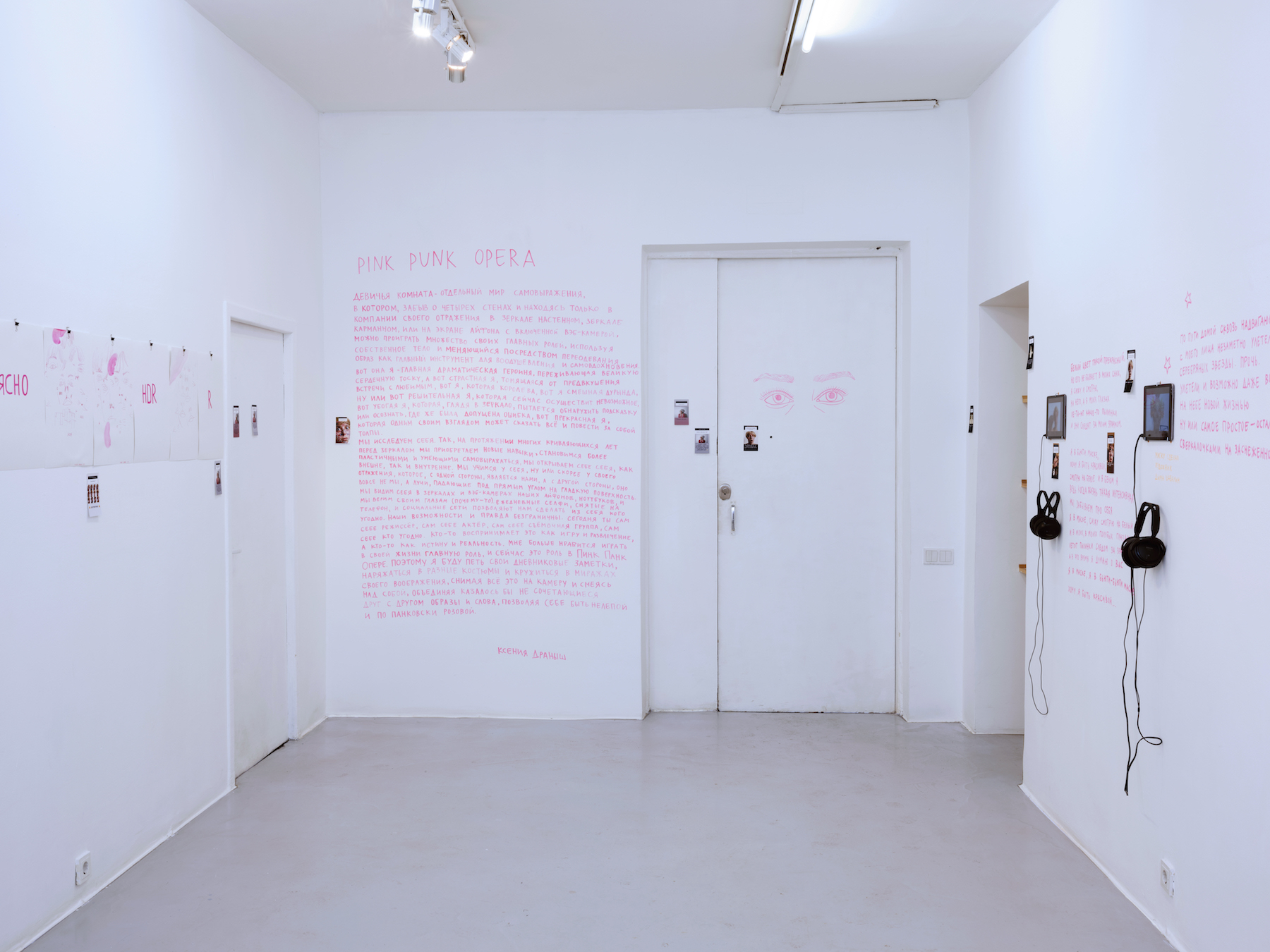 Installation view at Iragui gallery, 2019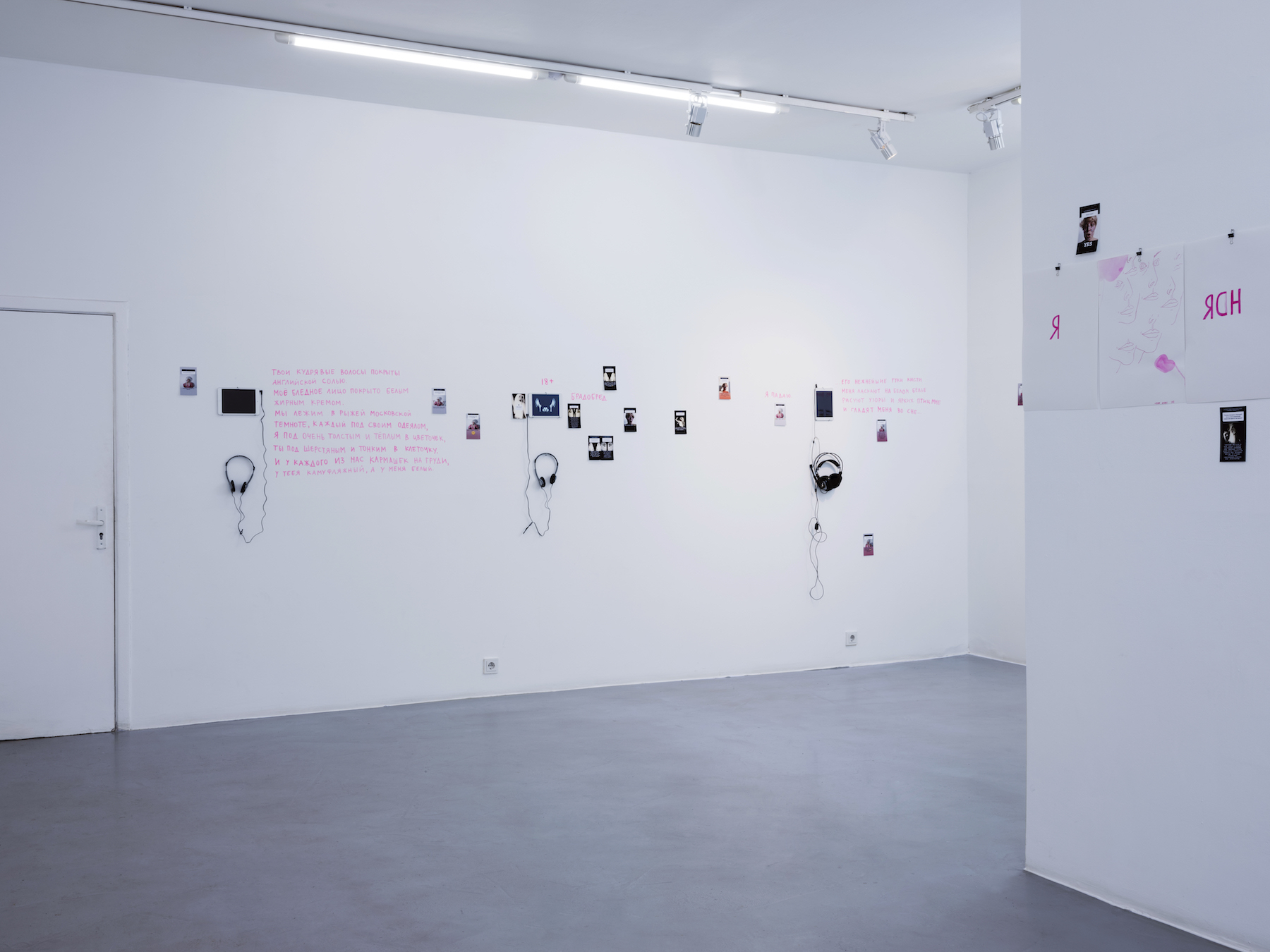 Installation view at Iragui gallery, 2019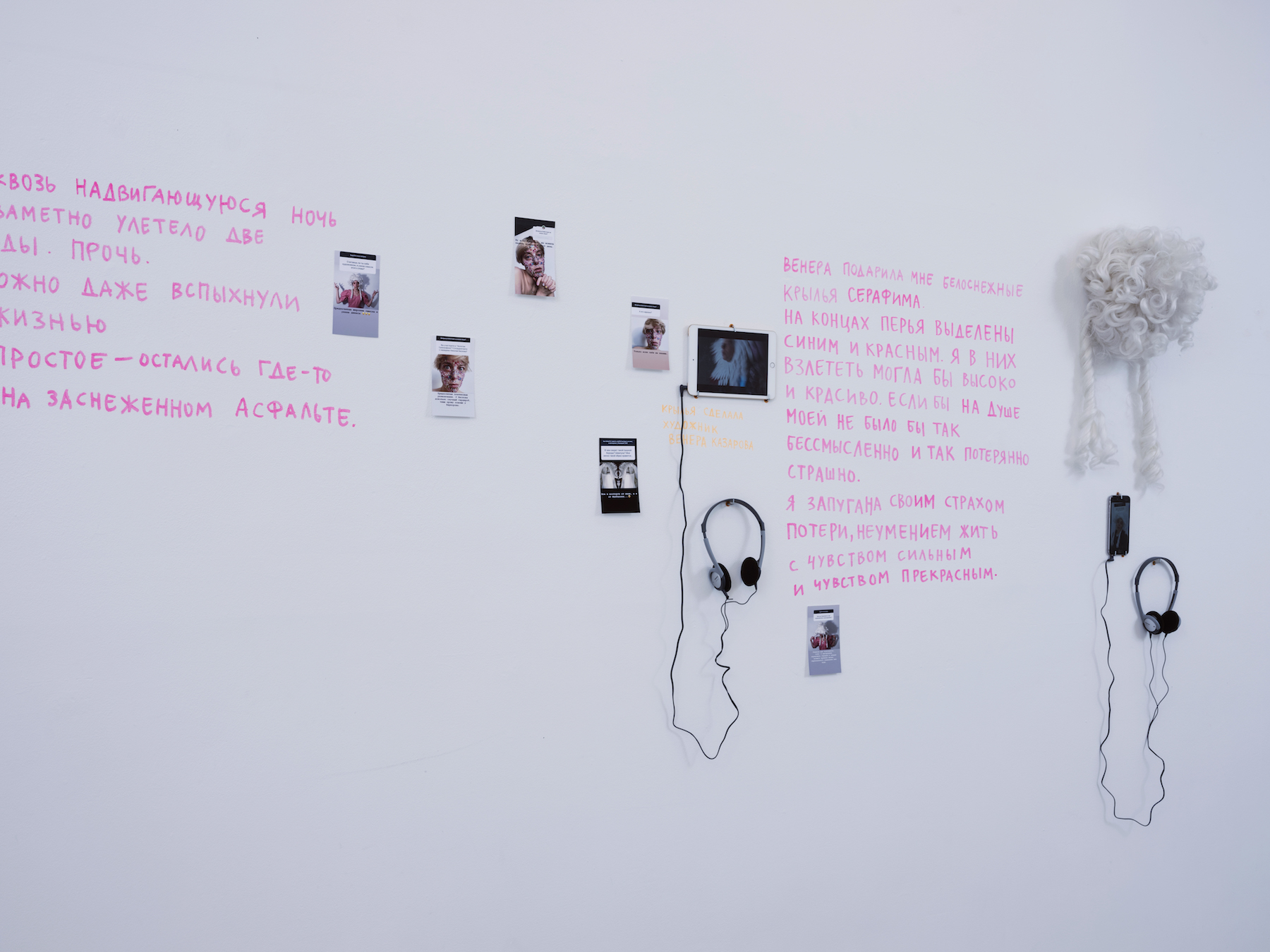 Installation view at Iragui gallery, 2019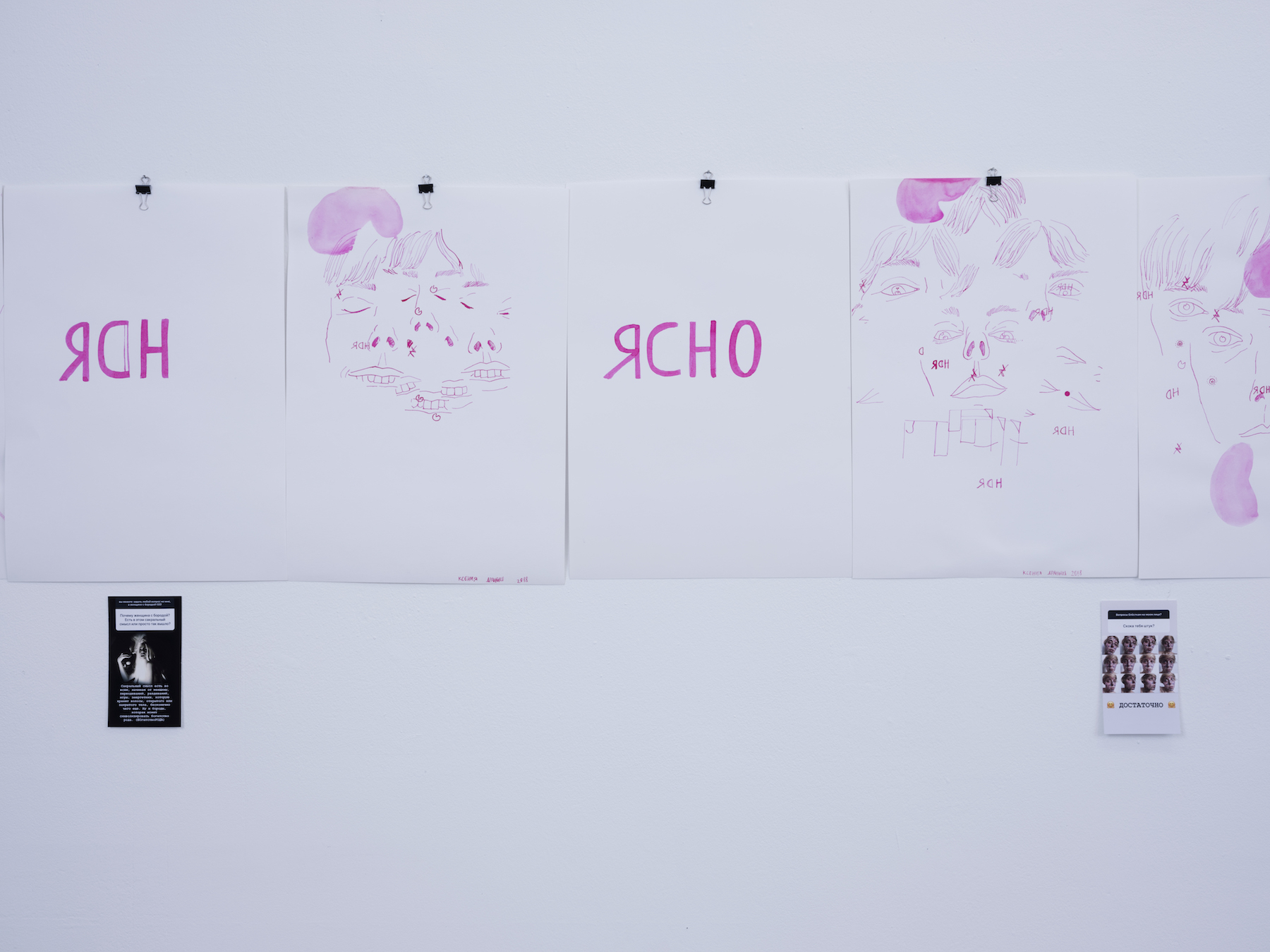 Installation view at Iragui gallery, 2019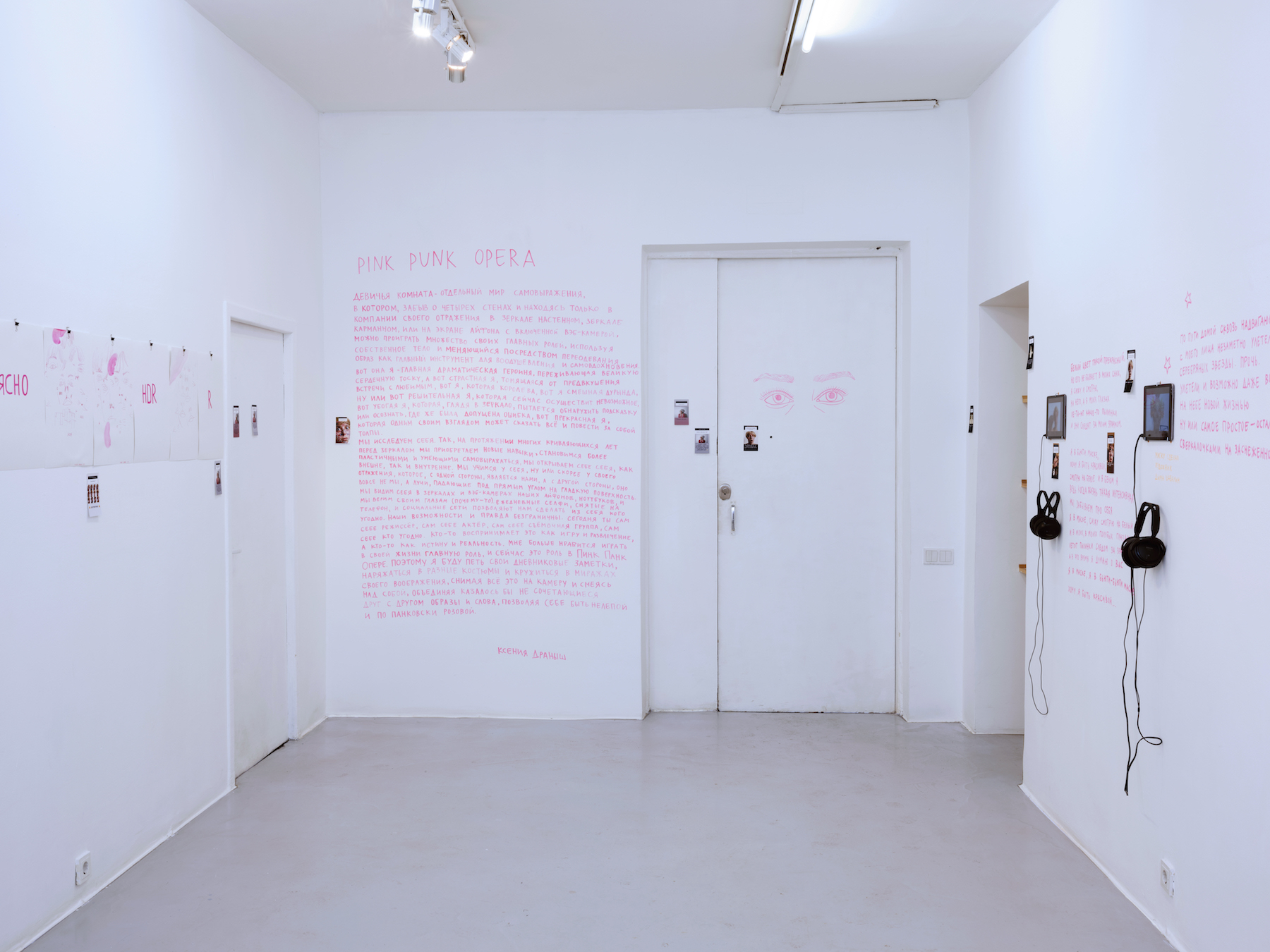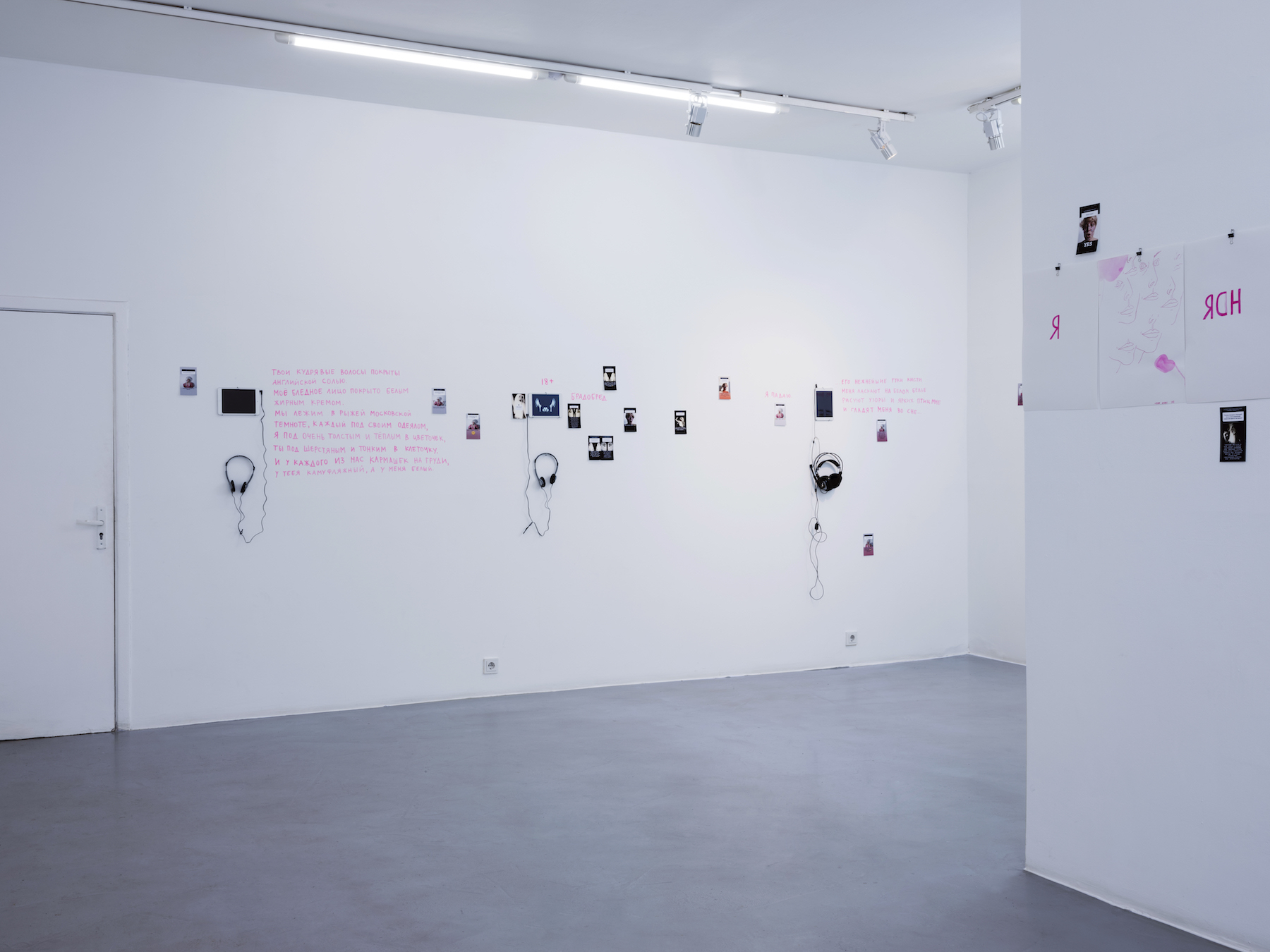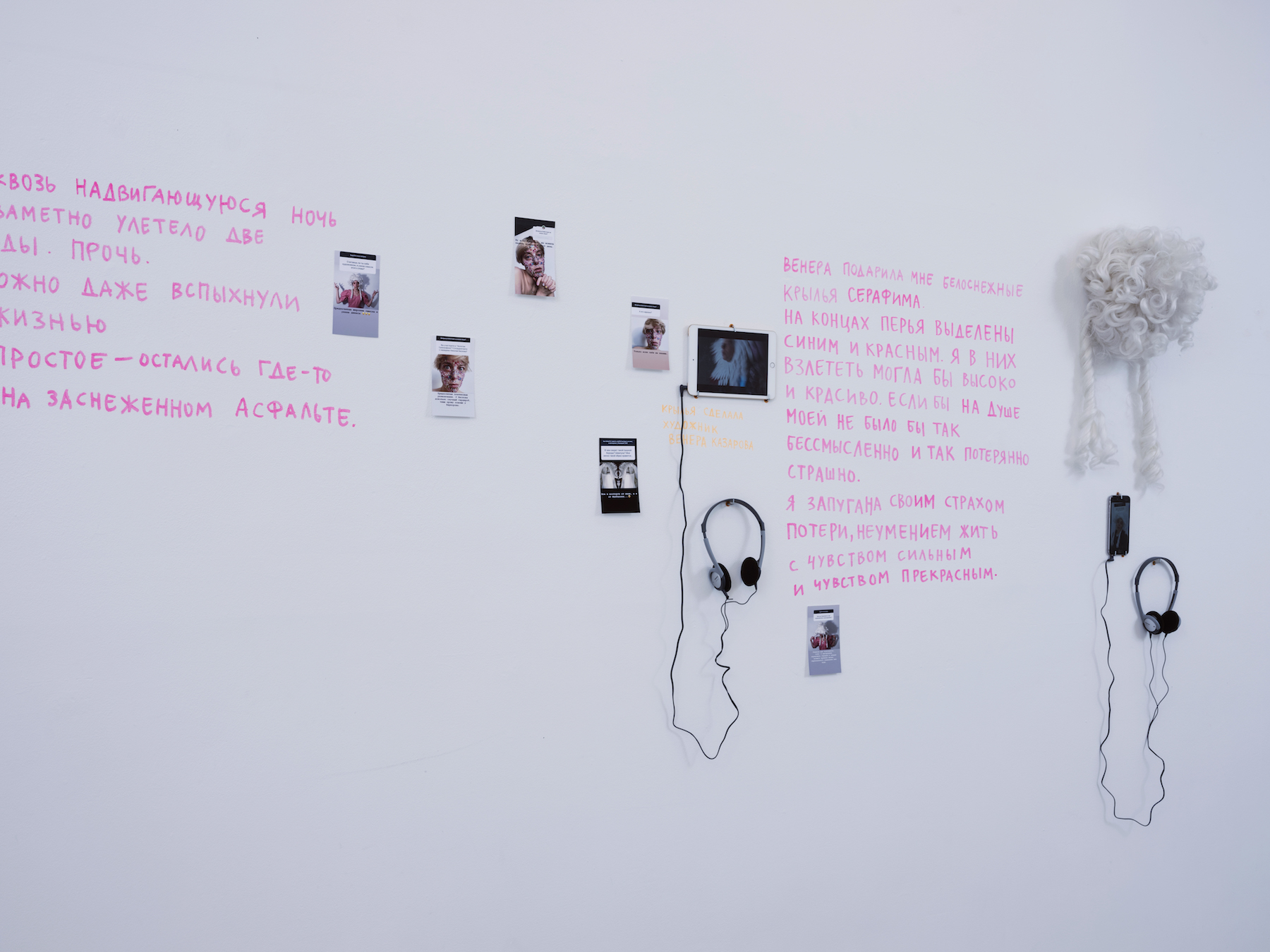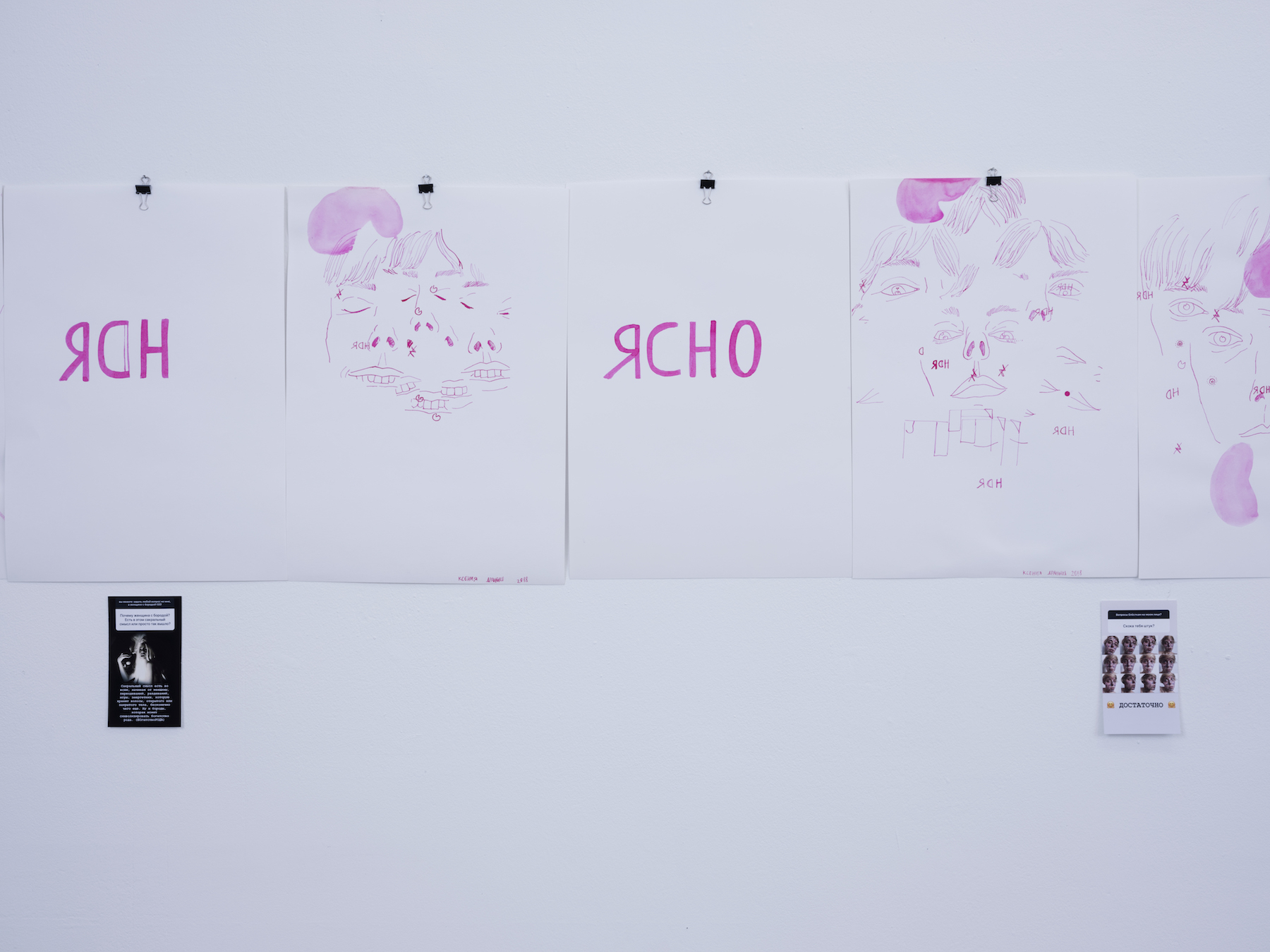 Pink Punk Opera
February 14, 2019
-
April 6, 2019
A girl's room is a separate world of self-expression where, having forgotten about four walls and being only in the company of your own reflection in a wall mirror, pocket mirror or on the iPhone screen with a webcam turned on, you can play most of your leading roles. Just use your own body and change your image by dressing up as the main tool for excitement and self-inspiration!
Here I am – a lead female dramatic character who experiences a great sadness, and here I am – a passionate lady who is longing to finally see her boyfriend, here I am – a queen, here I am – a funny foolish girl, here I am – a decisive person who is gonna accomplish the impossible, and here I am – miserable, looking in the mirror, trying to get a clue or comprehend where a mistake was made, here I am – beautiful, with the eyes that can tell everything and lead the crowd.
We explore ourselves. Thus, over the many years grimacing in front of the mirror, we acquire new skills, become more plastic and able to express ourselves; we discover ourselves for ourselves, both outside and inside. We learn from ourselves, or rather from our own reflection, which, on the one hand, is us, and on the other hand, is not quite us, but the rays of lights falling perpendicular on a smooth surface.
We see ourselves in the mirrors and webcams of our iPhones, laptops, and (for some reason) we believe our eyes. Daily selfies taken with a phone as well as social networks let us be whoever we want. Our possibilities are truly endless. Today you are your own director, your own actor, your own film crew, whoever you want. Someone perceives it as a game and entertainment, and someone – as the truth and reality. I prefer playing a lead role in my life, and right now it is the role in Pink Punk Opera. Therefore, I will sing my diary notes, dress up in different clothes and dance in the dreams of my imagination, taking it all on camera and laughing at myself, bringing together the seemingly incompatible images and words, allowing myself to be absurd and punk-pink.
Xenia Dranysh
Xenia Dranysh (b. 1989, lives and works in Moscow) graduated from Moscow State Stroganov Academy of Design and Applied Arts as a ceramics artist. At present she works with graphics, photography and video, combining her professional skills with self-irony and spontaniety.
Her video works are largely based on long-standing interest in performance art and unfulfilled dreams of her childhood, such as a dream of becoming a singer. Filmed on iPhone's camera, these videos are targeted on her social media followers. Perceiving herself as a symbol, as an expression medium for transmitting internal states under the guise of a game, Xenia reflects on self-identification and perception in the media space.