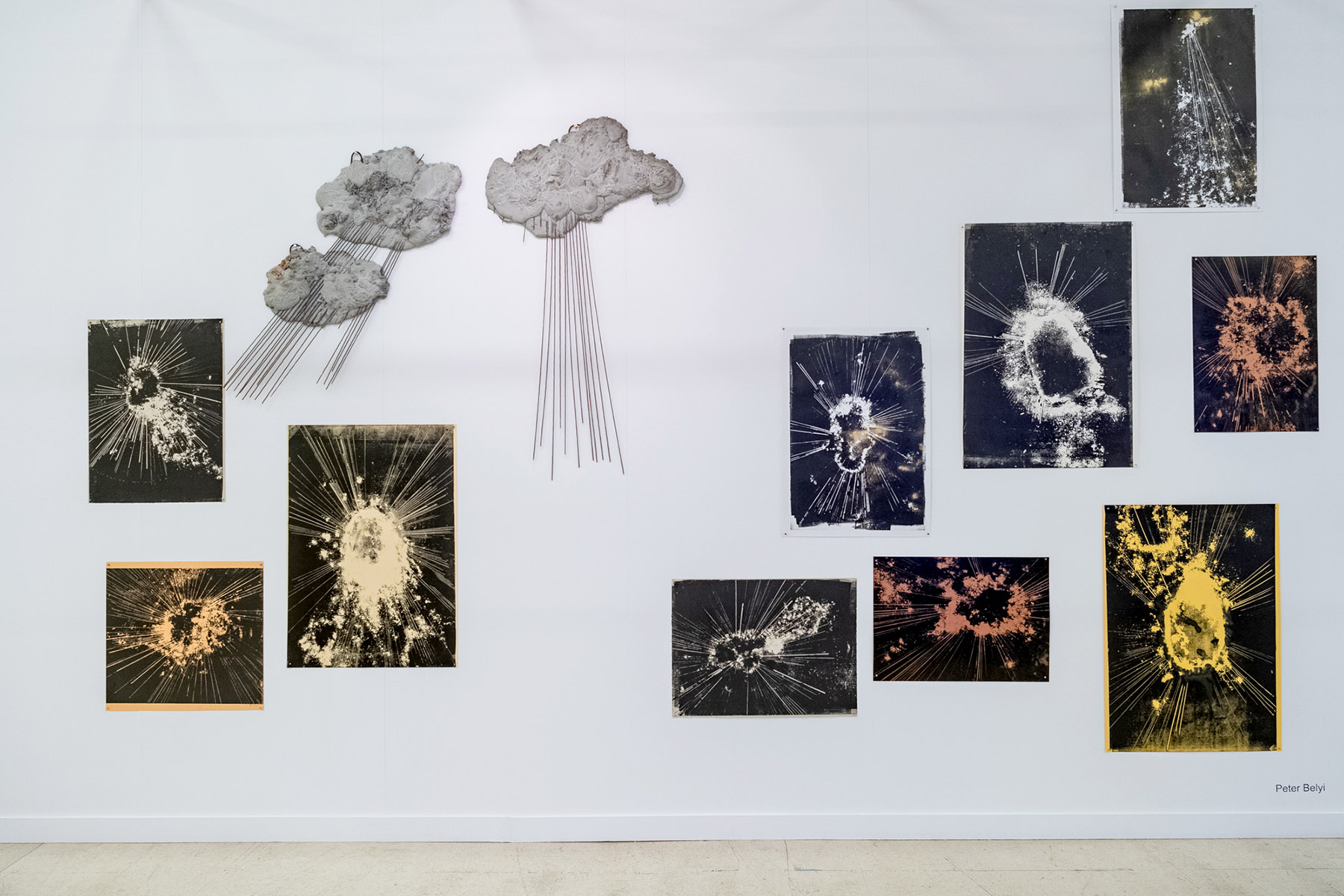 From the series "Concrete Revelation". Installation view at Iragui gallery booth, Cosmoscow 2021
2021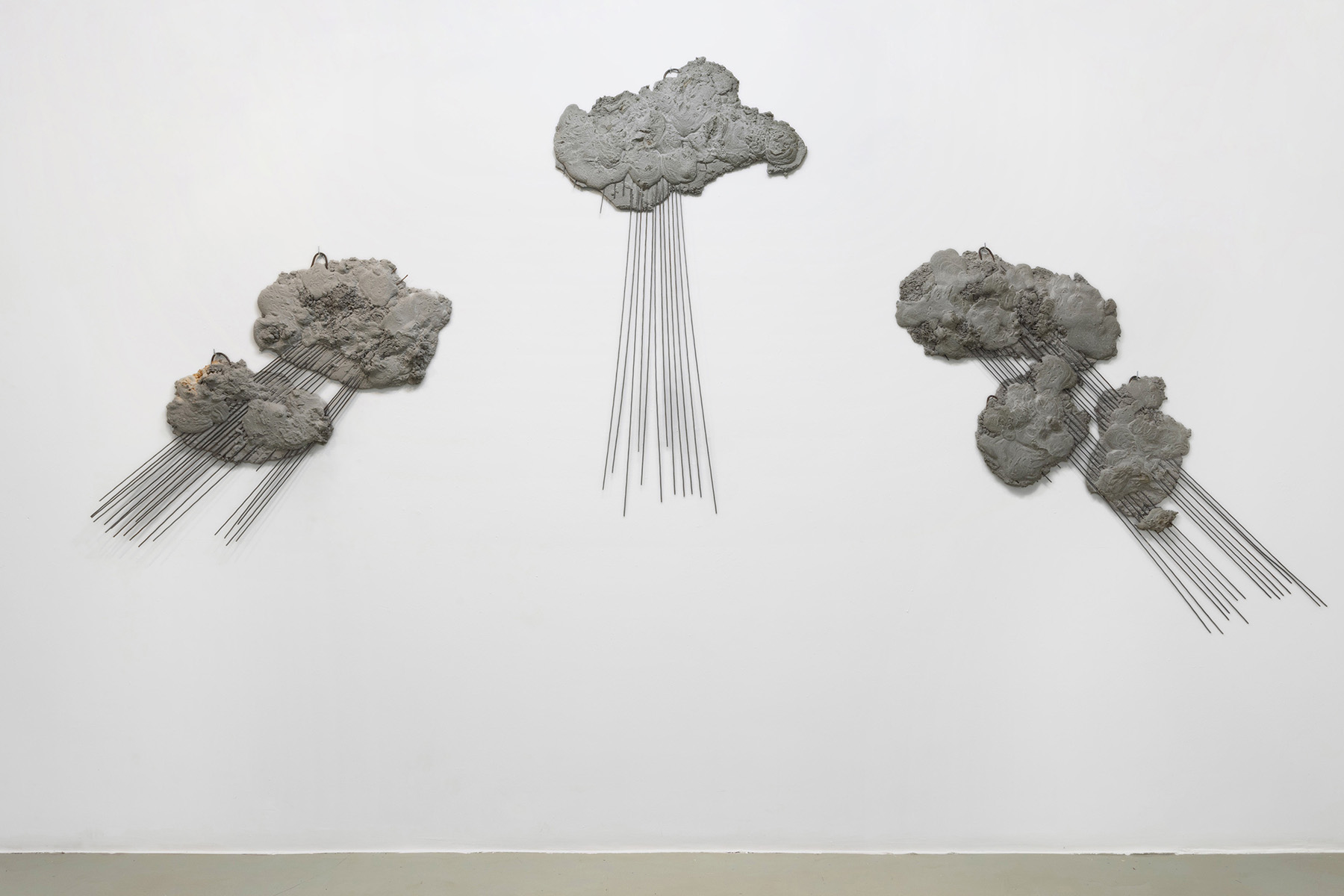 Solo show "Concrete Revelation". Installation view at Iragui gallery, Moscow
2021
Concrete, steel
95x120 cm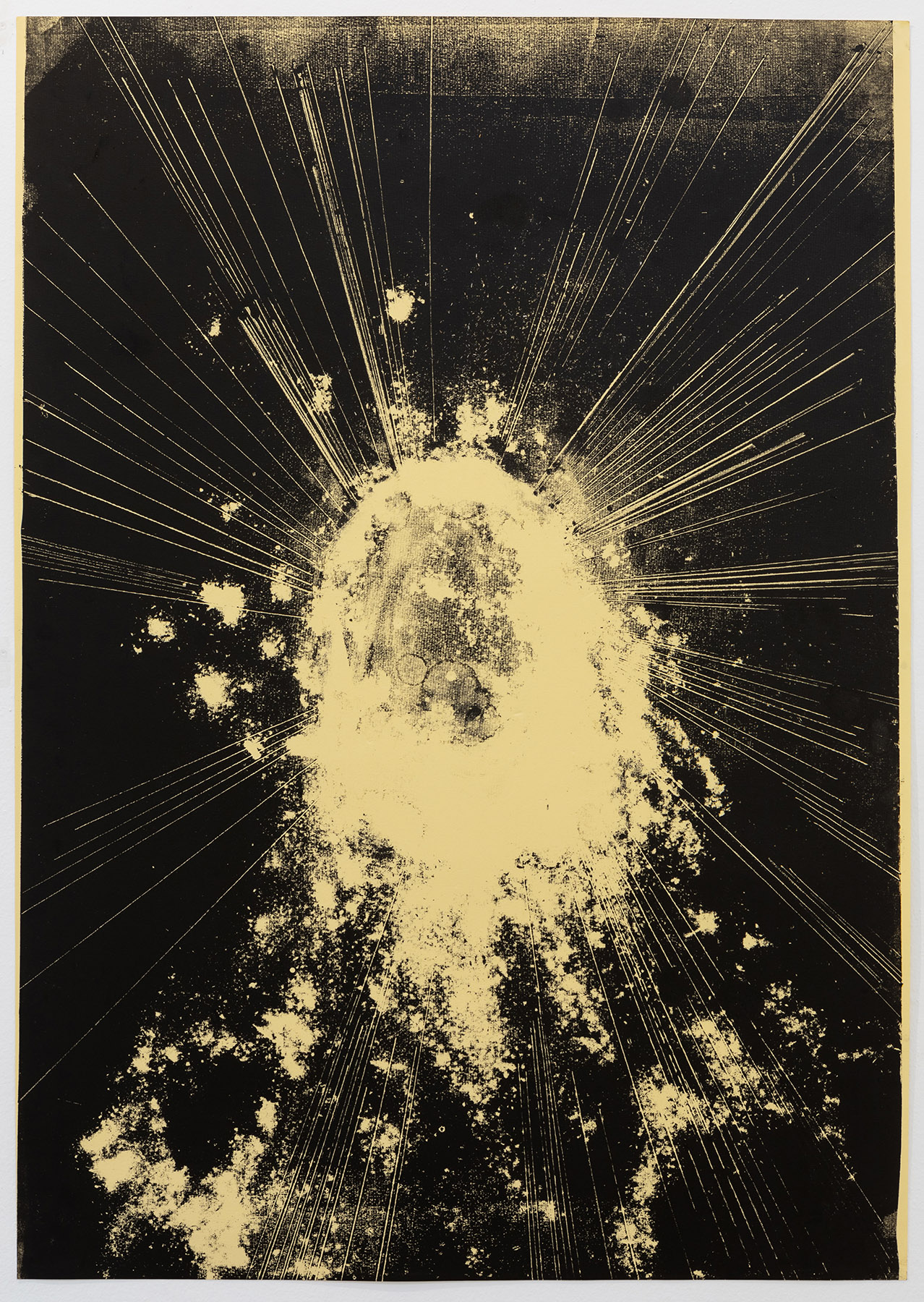 From the solo show "Concrete Revelation" at Iragui, Moscow
2021
Monotype on paper
100x70 cm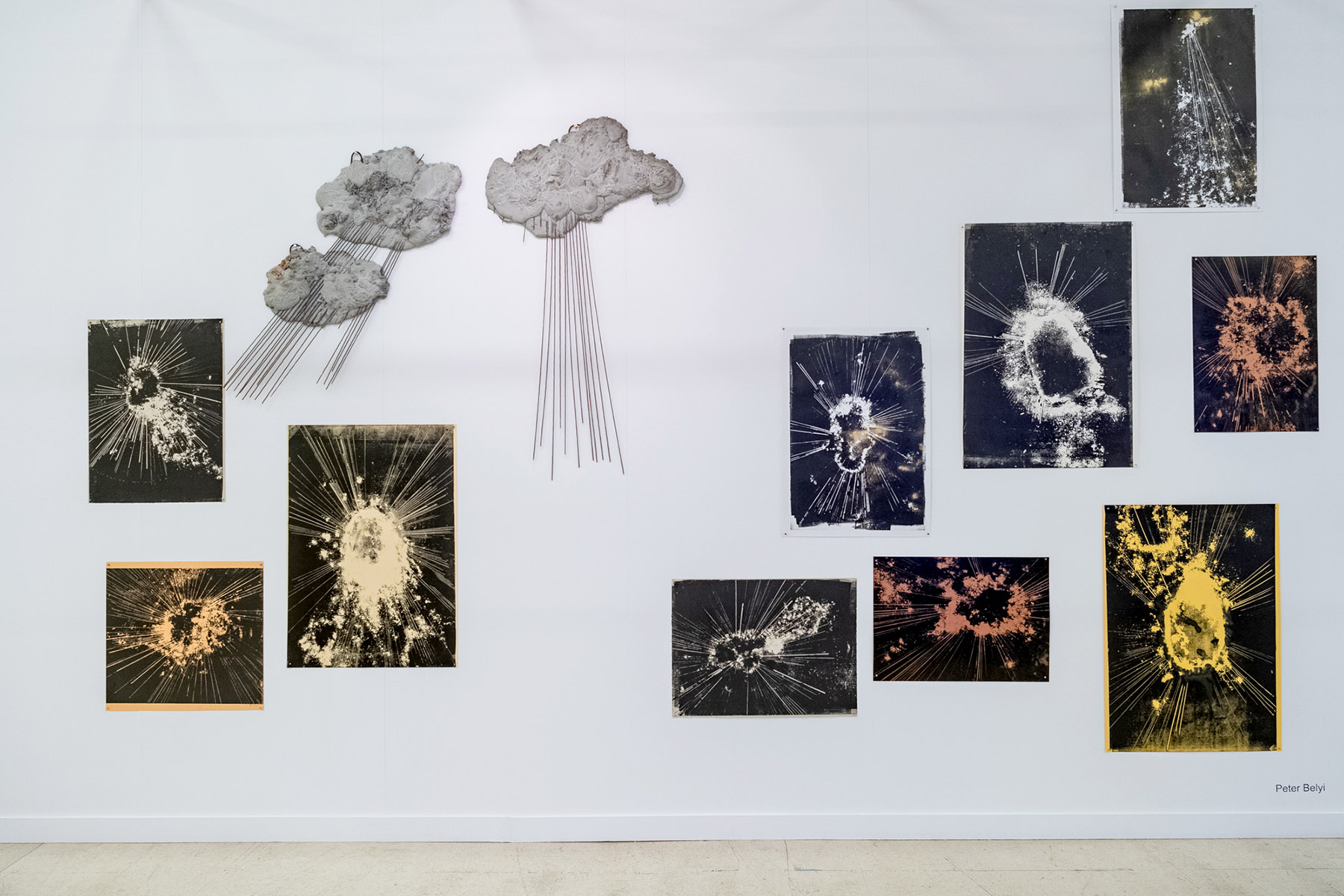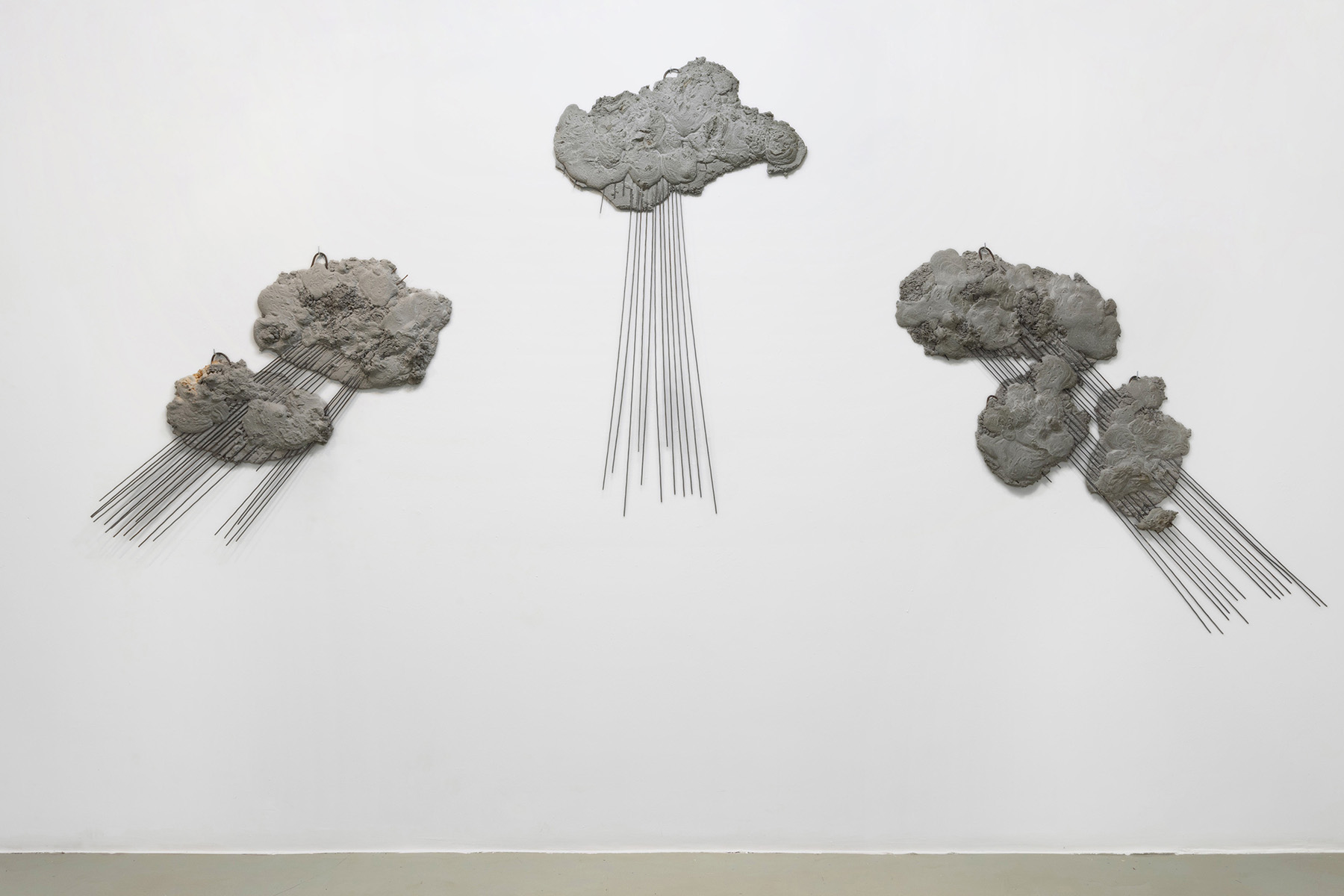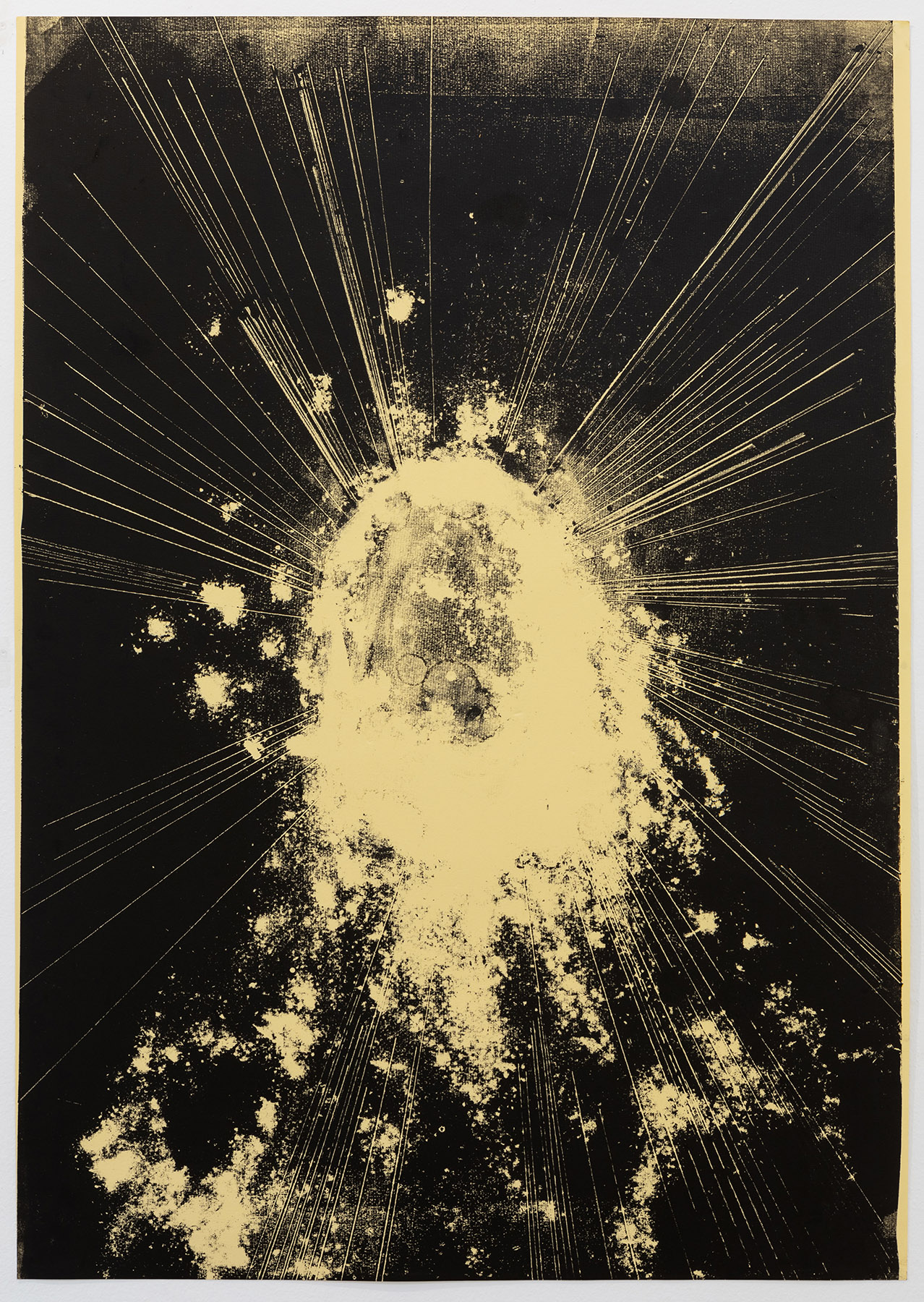 Seminal themes in Peter Belyi's works are utopia, hopes and disappointments from human history. Most often he refers to the utopian project of the 1960s. He creates installations, site-specific works, and objects using conventional materials from the 1960s and 70s such as concrete and chipboard already marked with traces of use and damage. Art historian Olesya Turkina describes his works as ones that create the impression of a fragile formation that is either not complete yet or has already been left for destruction.
Being a member of the Royal Society of Painter-Printmakers (UK), Peter Belyi is engaged in creating artist's prints, especially monotypes.
Peter Belyi is also a curator and a founder of the ongoing non-commercial art research project LUDA gallery (the artist-run independent space operating in St. Petersburg since 2008). Among his curatorial projects are exhibitions in Kunsthalle Zürich and the Moscow Museum of Modern Art.
Peter Belyi was born in 1971 in Saint-Petersburg (Leningrad), where he lives and works now. He graduated from the Mukhin Academy of Applied Art (the Stieglitz State Academy of Art and Design) in 1992. He was studying MA Printmaking at Camberwell College of Art, London, in 1998-2000.
His personal exhibitions were held at Perm Museum of Contemporary Art PERMM, Russia (2018), St Petersburg Museum of Avant-garde (Matyushin's House) (2017), Katzen Arts Center at American University, Washington, US (2015). Among his group shows are the projects at the Garage Museum of Contemporary Art, Moscow (2021), the State Museum of the History of St. Petersburg (2017), Università Ca' Foscari, Venice (2015) (as a part of the parallel programme at La Biennale di Venezia).
He teaches at the Faculty of Liberal Arts and Sciences of Saint Petersburg State University. He received the Sergey Kuryokhin award for the Best Visual Art Project in 2010 and the All-Russian Contemporary Art Competition award INNOVATION for the Curatorial project in 2014.
Selected collections include the State Russian Museum, St Petersburg, Russia; the Margulies Collection, Miami, USA; Victoria & Albert Museum, London, UK; the Ashmolean Museum, Oxford, UK.