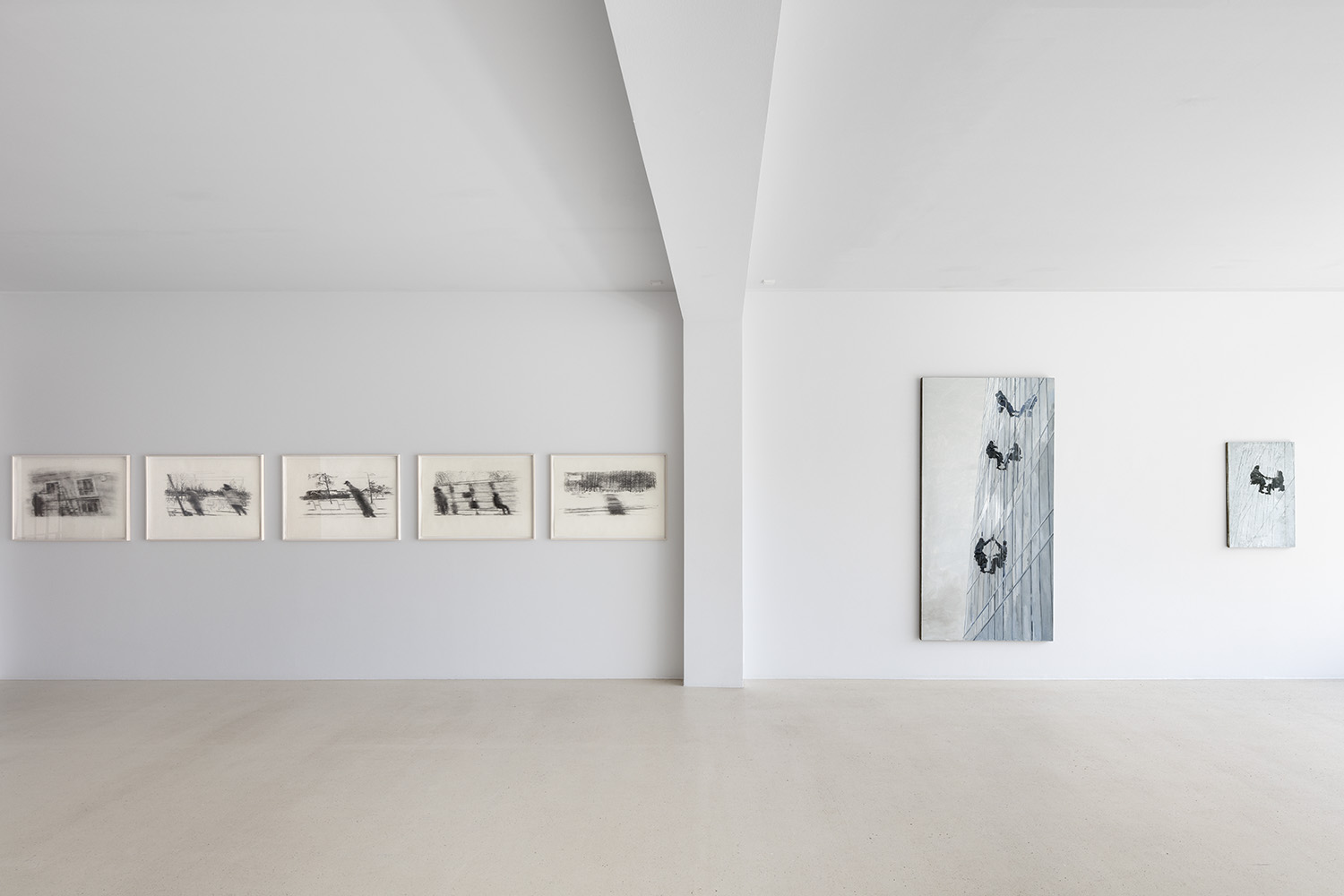 Solo show "Grids&Rips". Installation view at Foksal Gallery Foundation, 2020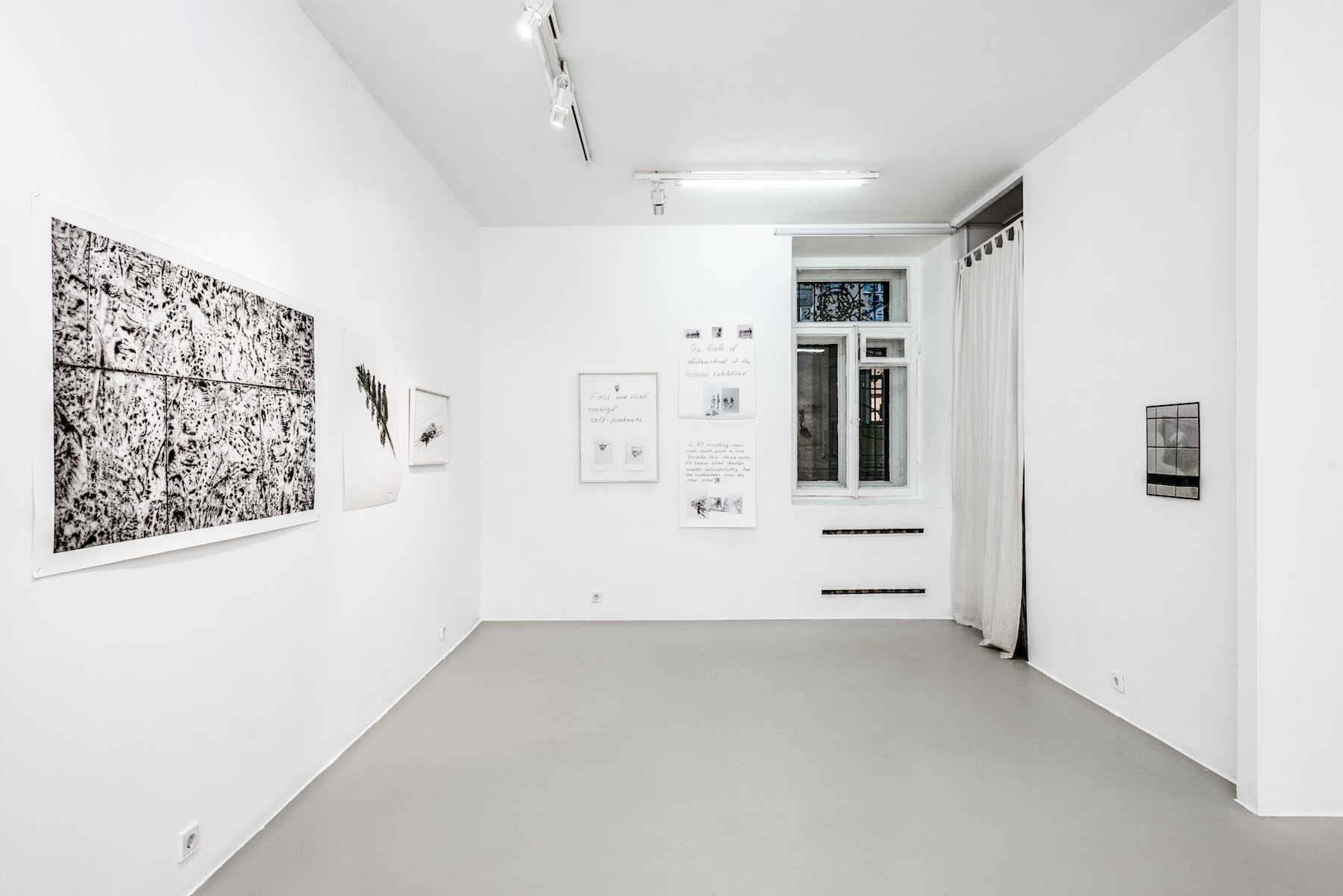 Solo show "Attunements". Installation view at Iragui gallery
2017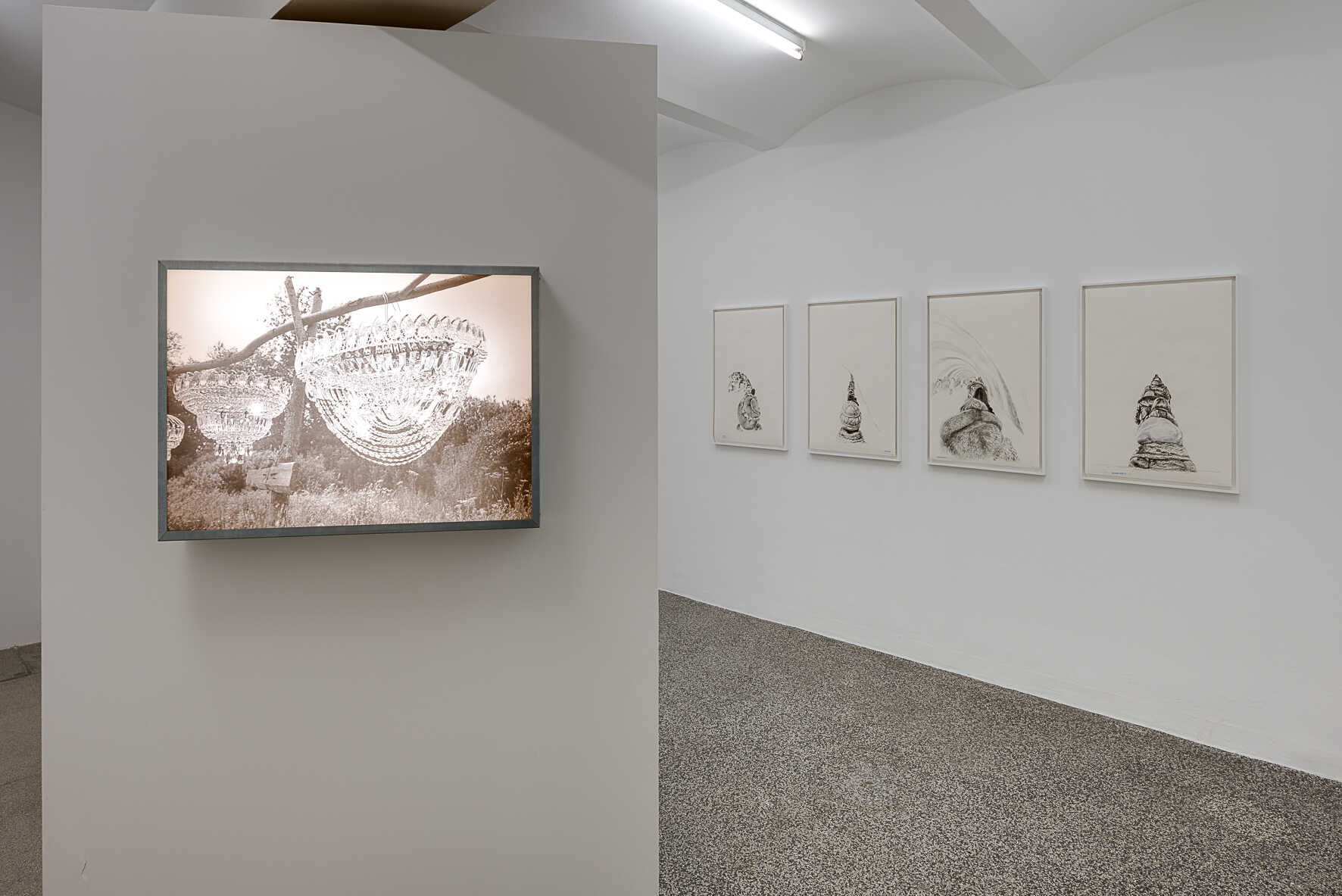 Solo show "Chandeliers in the Forest". Installation view at Secession, Vienna, 2017
"Chekhov Museum" video, "Chekhov Museum" storyboard. Installation view at Secession, Vienna, 2017
2017
"Screens", from the group show "Toward the Source". Installation view at Garage Museum, Moscow, 2017
2017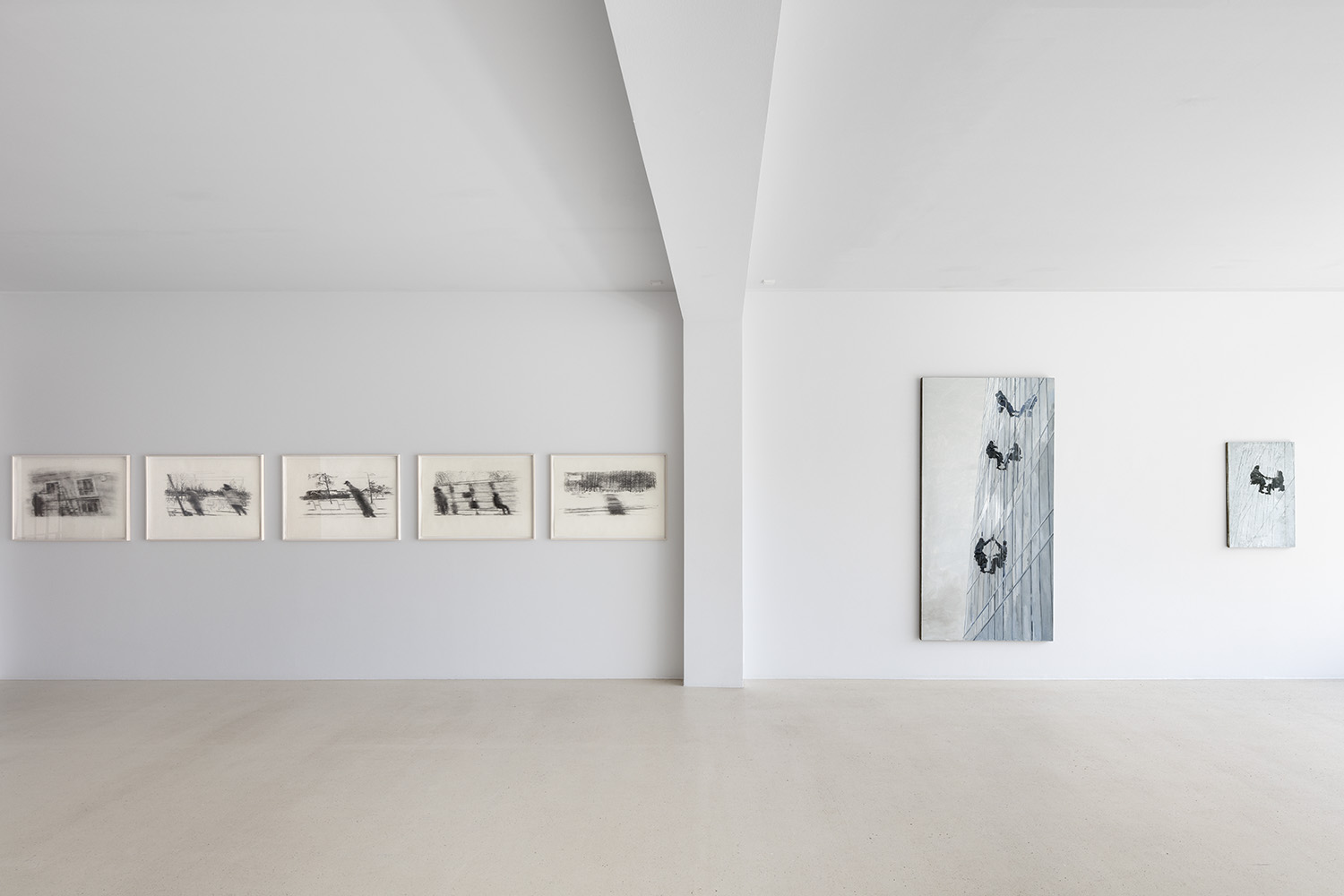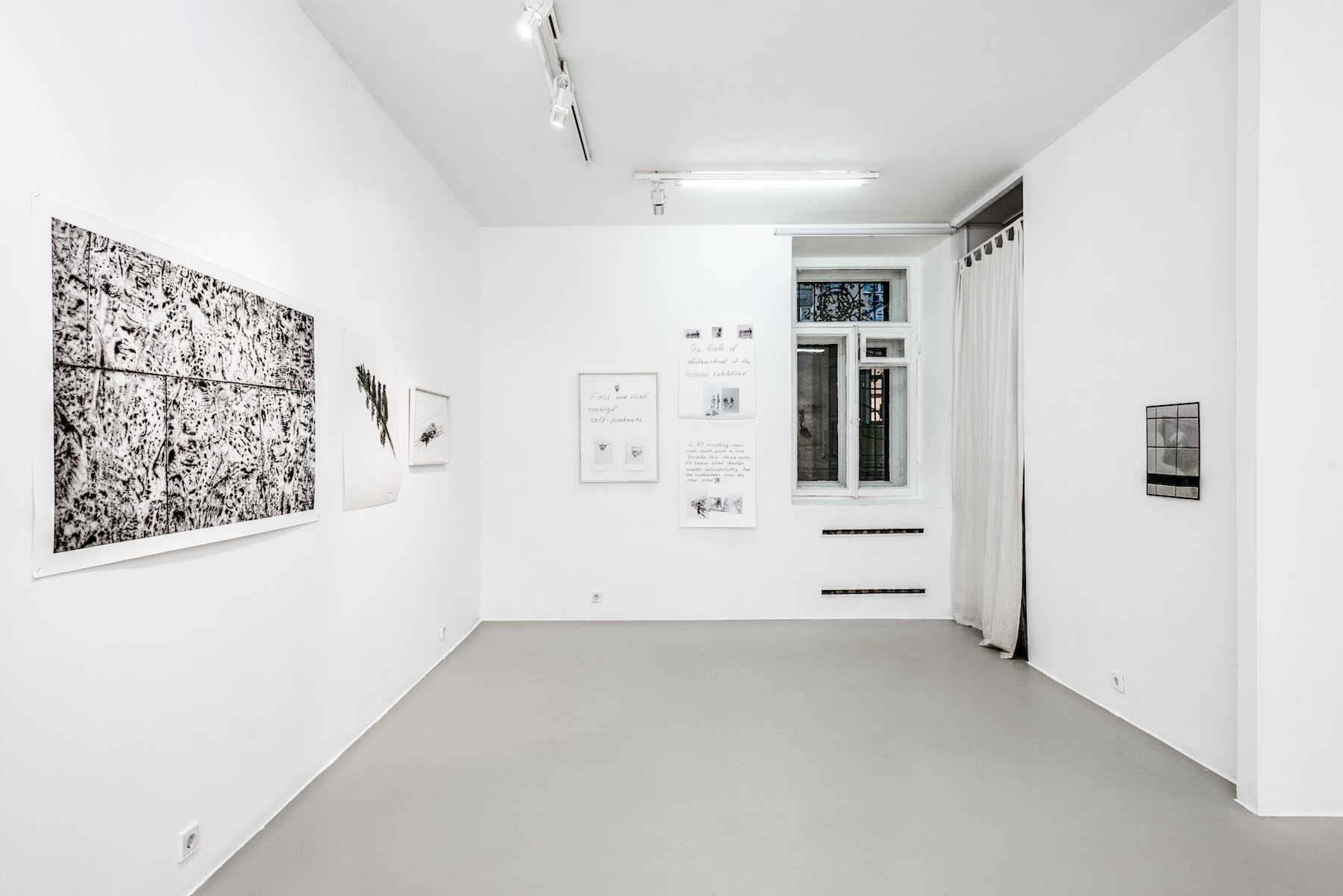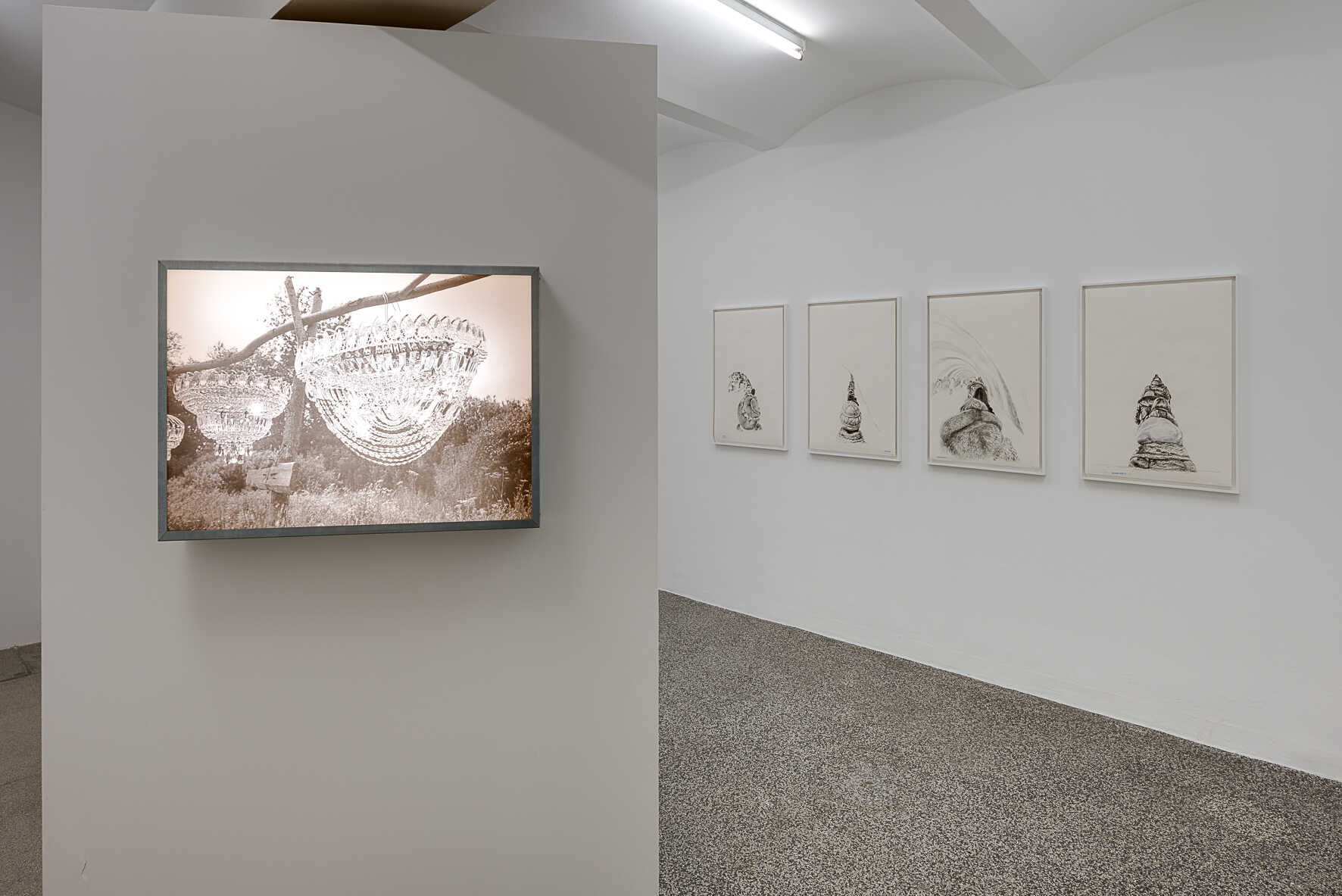 Olga Chernysheva was born in 1962 in Moscow, where she still lives. She grew up there and in Damascus, Syria, and trained to become a maker of animated films at Moscow's Institute of Cinematography (formerly the All-Union State Institute of Cinematography). She also studied at the Rijksakademie van Beeldende Kunsten in Amsterdam.
Animation, as a way of bringing everything around us to life, has remained an important principle in her work, as has the metaphorical visual language of classic Soviet filmmakers such as Alexander Dovzhenko and Sergei Eisenstein.
Chernysheva also relates to other movements in art history. Her work in different media – including drawing, painting, photography, video and very short essays combined with still or moving images – is based on close observation of the reality around her. It continues a long tradition of social realism in Russian culture (very different from the Socialist Realism that was the official artistic doctrine of the USSR) and of art as a vehicle for critical and compassionate narrative (which can also be formally bold and experimental).
Her approach to art and life is both formally sophisticated and subtly humorous. One of her sources of inspiration (and the topic for her diploma work at the film academy) is the work of the military officer and painter Pavel Fedotov (1815–1852), who has been called 'the Russian Hogarth'.
Chernysheva has had numerous solo exhibitions, among them 'The Happiness Zone' at the Russian Museum in St Petersburg in 2004 (the first time she showed drawings together with videos), 'Compossibilities' at Kunsthalle Erfurt in 2013 (a survey of recent works in various media accompanied by a comprehensive catalogue published by Hatje Cantz, supported by the V–A–C Foundation), 'Person Protected by Objects' at Volker Diehl Gallery in Berlin in 2013, 'Keeping Sight' at Muhka, the Museum of Contemporary Art Antwerp, in 2014–2015 (recent works in various media, shown together with works by other artists from the Muhka collection selected by Chernysheva) and an exhibition of recent works at Pace Gallery in London, also in 2014–2015.
She represented Russia at the Venice Biennale in 2001 and has also participated in numerous group exhibitions, such as 'After Eisenstein' at Lunds konsthall, Sweden, in 2008 (with Boris Mikhailov, Sergei Eisenstein and Kira Muratova, curated by Anders Kreuger and Åsa Nacking), 'Monday Begins on Saturday', the 1st Bergen Triennale in Bergen, Norway, 2013 (curated by Ekaterina Degot and David Riff) and 'The End of the 20th Century: The Best Is Yet to Come' at Hamburger Bahnhof in Berlin (curated by Eugen Blume and Catherine Nichols). In 2013 and 2014, Chernysheva taught at the Salzburg International Summer Academy. In 2015, she participated in the 57th Venice Biennale 57 (curated by Okwui Enwezor). Her solo show 'Vague Accent' (curated by Nova Benway) was at The Drawing Center in New York until December 18, 2016.