Installation view at Iragui gallery booth at NADA Miami 2021
2021
everything is connected, through the creeping haze of the dusk...(Bird: good news, faith, fertility; Star: spirituality, good luck)
2019
wool (rug in two Arraiolos techniques: cross stitch and Pé-de-flor)
150 x 150 cm
Group show "Wild Flowers (wildness is contextual!) – Volume II (grow flowers!)". Installation view at Iragui gallery, 2018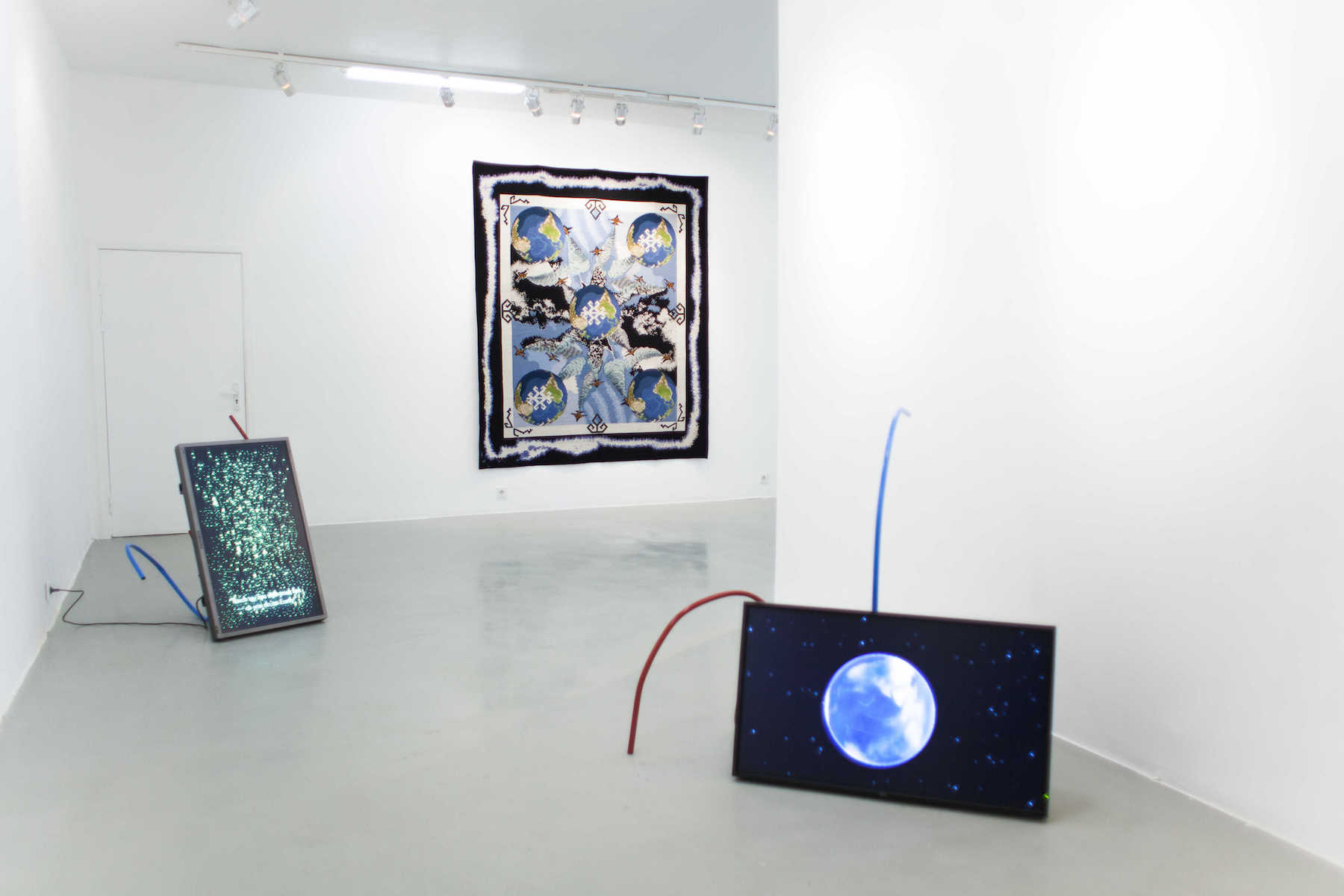 Solo show "As you do on Earth". Installation view at Iragui gallery, 2016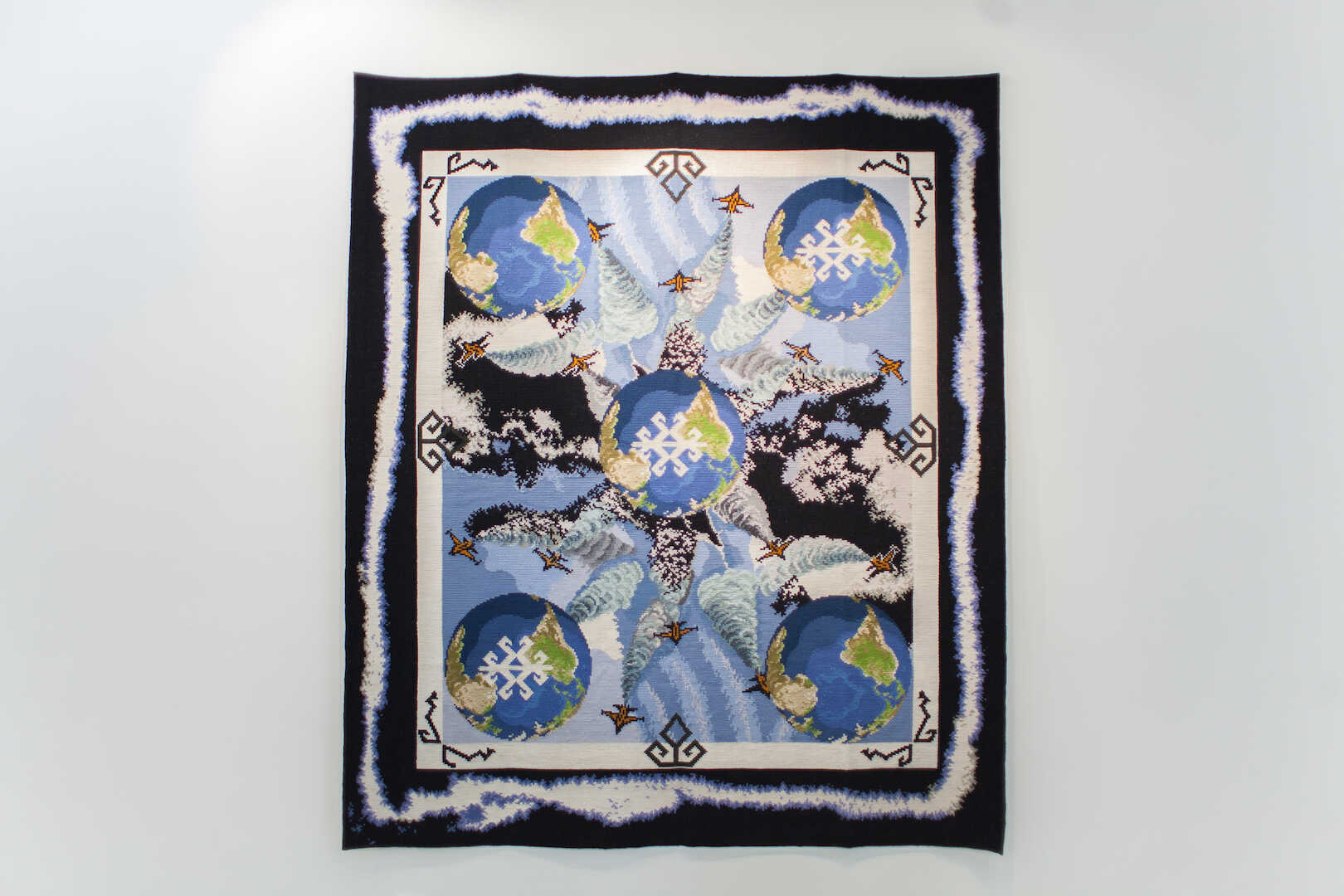 "Sky scorpion (Power)" rug
2015
Arraiolos rug, edition of 3 + 1AP
236x200 cm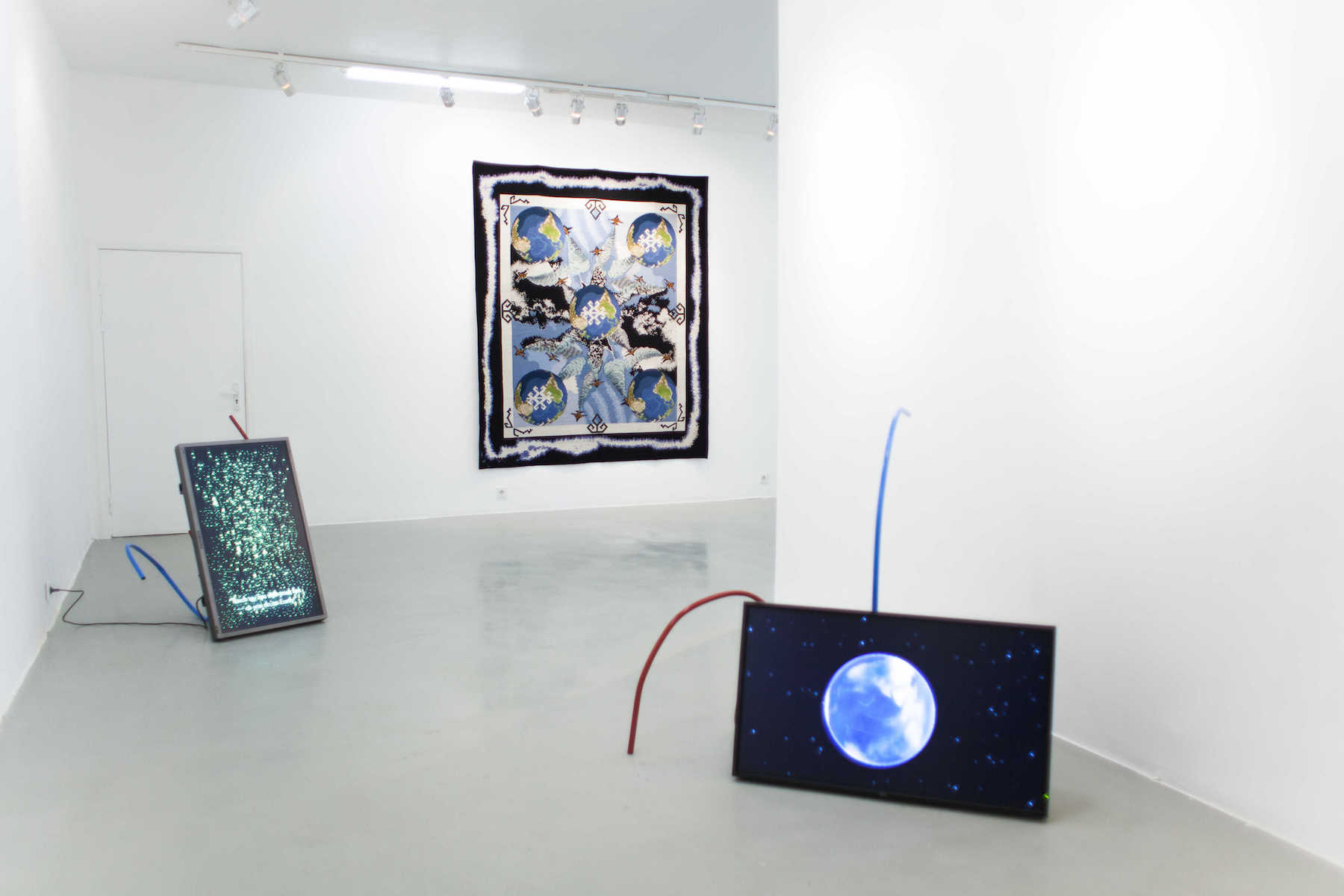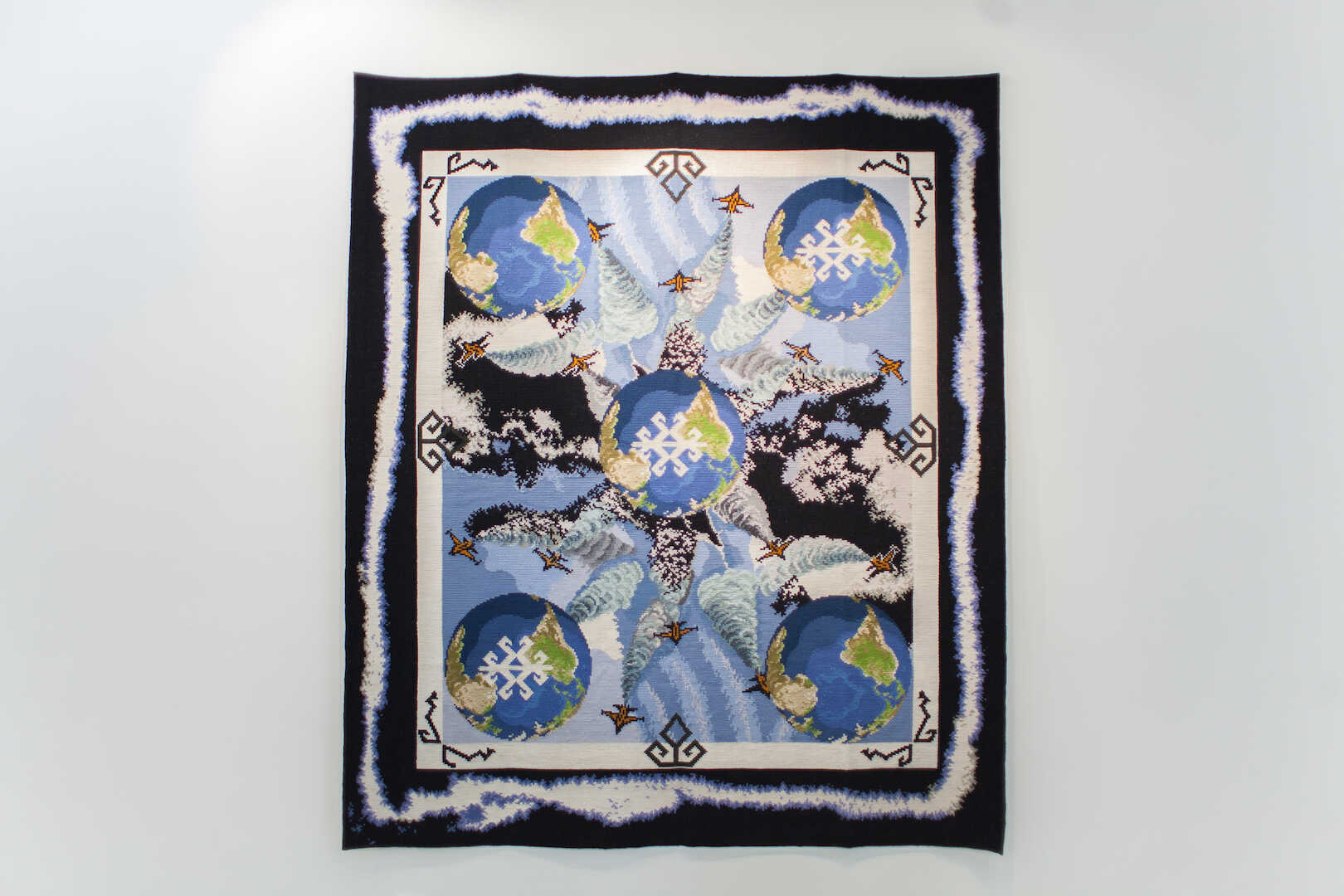 Carlos Noronha Feio's diverse practice includes actions, performance, video, drawing, painting, photography, rug works and installation. He consumes, manipulates, juxtaposes and performs or re-sites media as research into cultural, local and global identity.
He frequently adopts culturally significant images, locations and symbols as a form of creative interference with meaning, and demonstrates the almost arbitrary nature in which cultural significance is adopted or interpreted. The artist's practice is focused on transcending the limitations of any single culture through the introduction and inclusion of multiple cross-cultural visual vocabularies.
Carlos Noronha Feio also works as curator, his project 'Wild Flowers (wildness is contextual!)' has been presented in three volumes at narrative projects gallery in London (2017), Iragui gallery in Moscow (2018), Art-O-Rama (Marseille, 2018).
Carlos Noronha Feio was born in 1981 in Lisbon, graduated from Royal College of Art in London (PHD).
Personal exhibitions of Carlos Noronha Feio were held at the galleries narrative projects in London (2019), 3+1 Arte Contemporânea in Lisbon (2019), at Museu Nacional de Arte Contemporânea — Museu do Chiado in Lisbon (2015).
Amongst his recent group shows are projects at Multimedia Art Museum (2021), Garage Museum of Contemporary Art (2019) in Moscow, at Biblioteca de Arte Gulbenkian in Lisbon (2018).
Public collections include : Museu Nacional de Arte Contemporânea — Museu do Chiado, Portugal, MAR-Museu de Arte do Rio Rio de Janeiro; Saatchi gallery in London and many others.