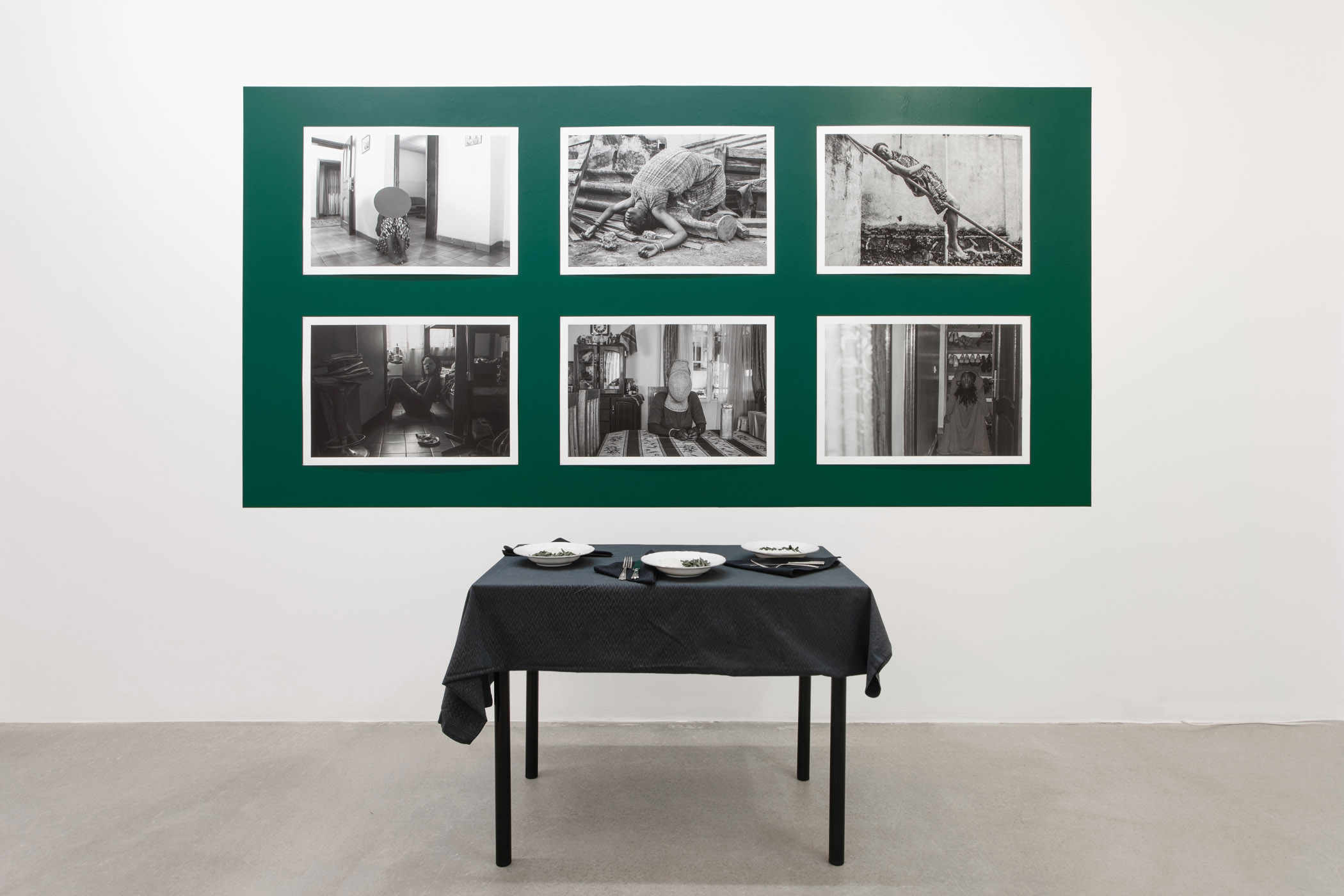 Installation view at Iragui gallery, Moscow
2023
Installation view at Iragui gallery, Moscow
2023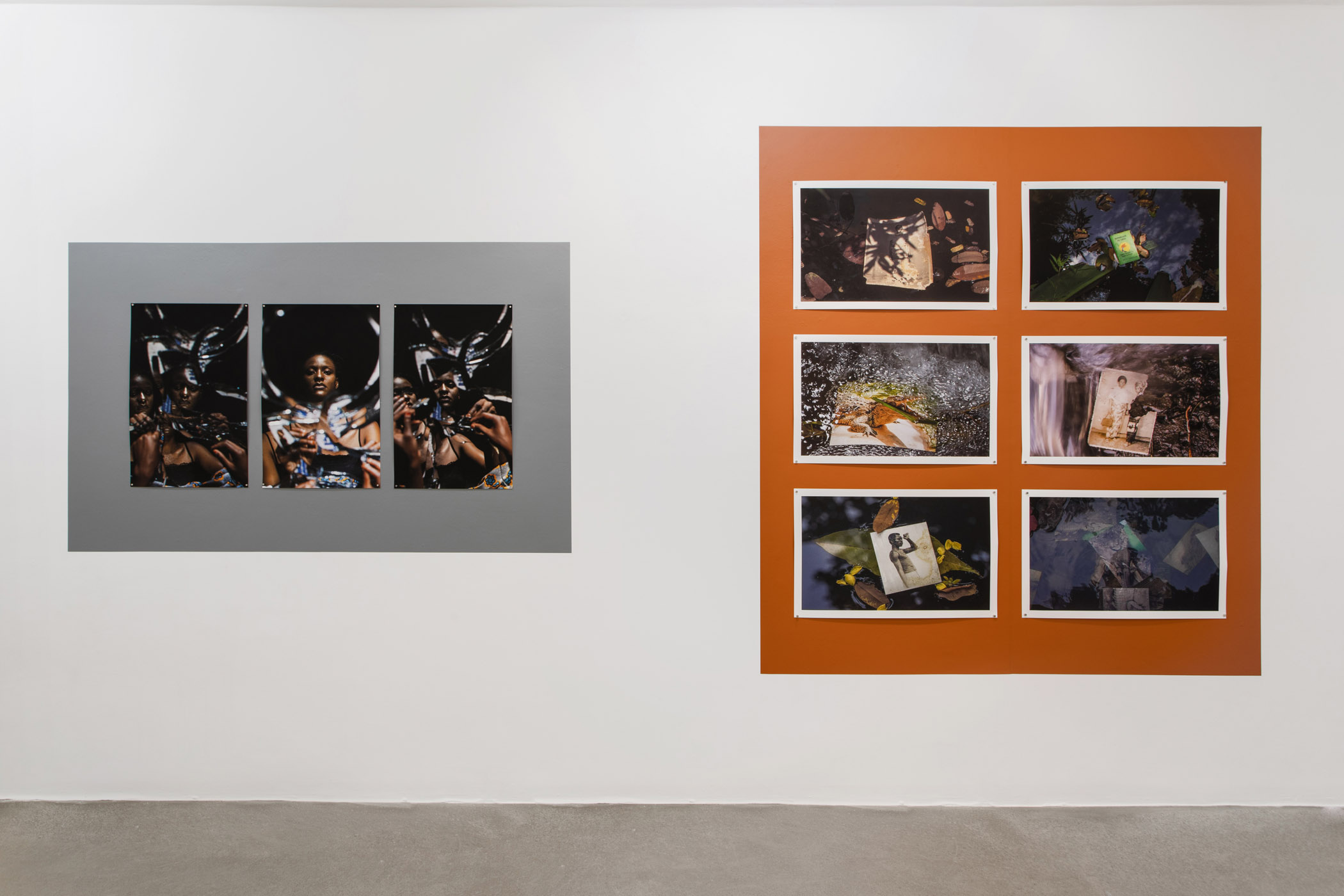 Installation view at Iragui gallery, Moscow
2023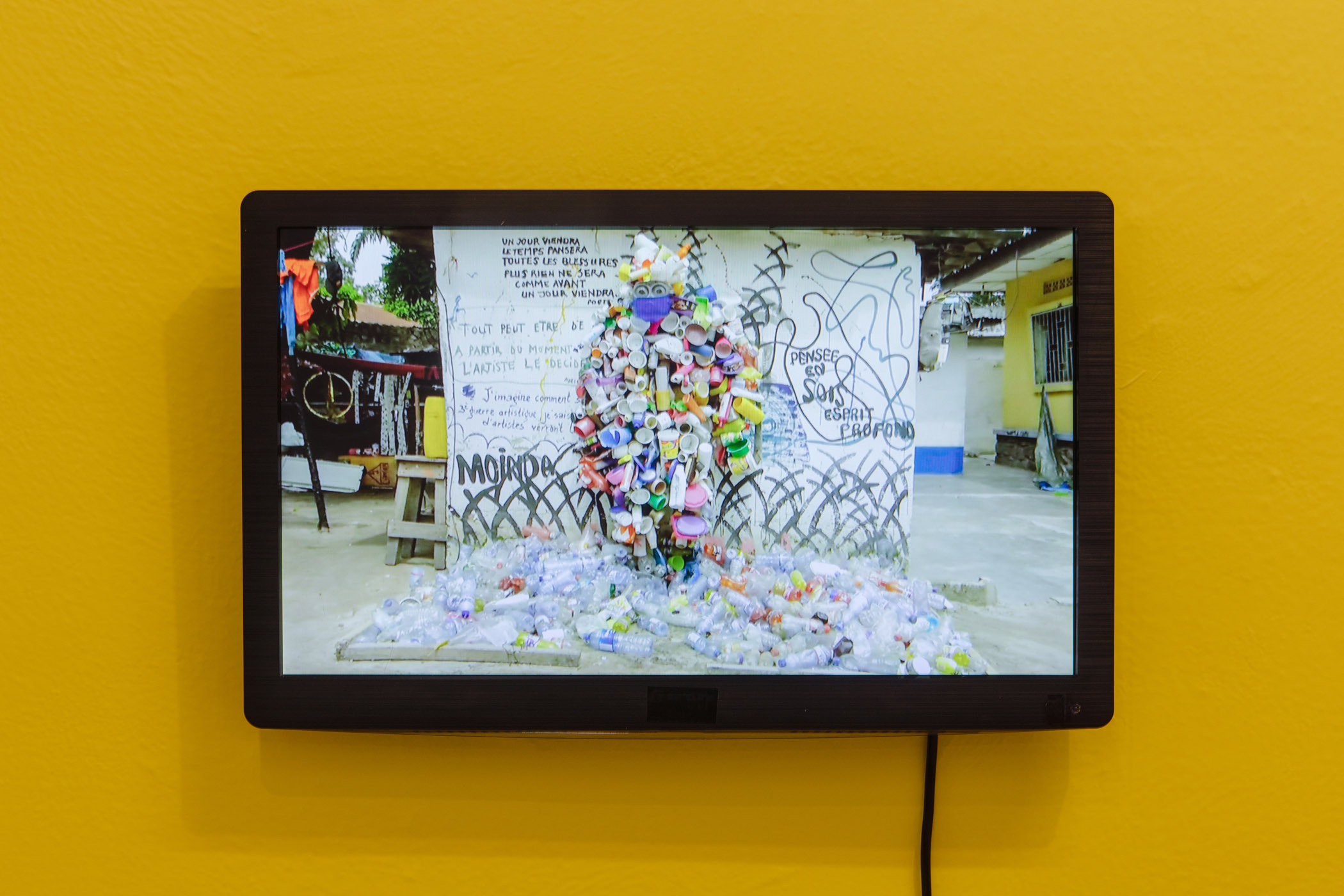 Installation view at Iragui gallery, Moscow
2023
Installation view at Iragui gallery, Moscow
2023
Installation view at Iragui gallery, Moscow
2023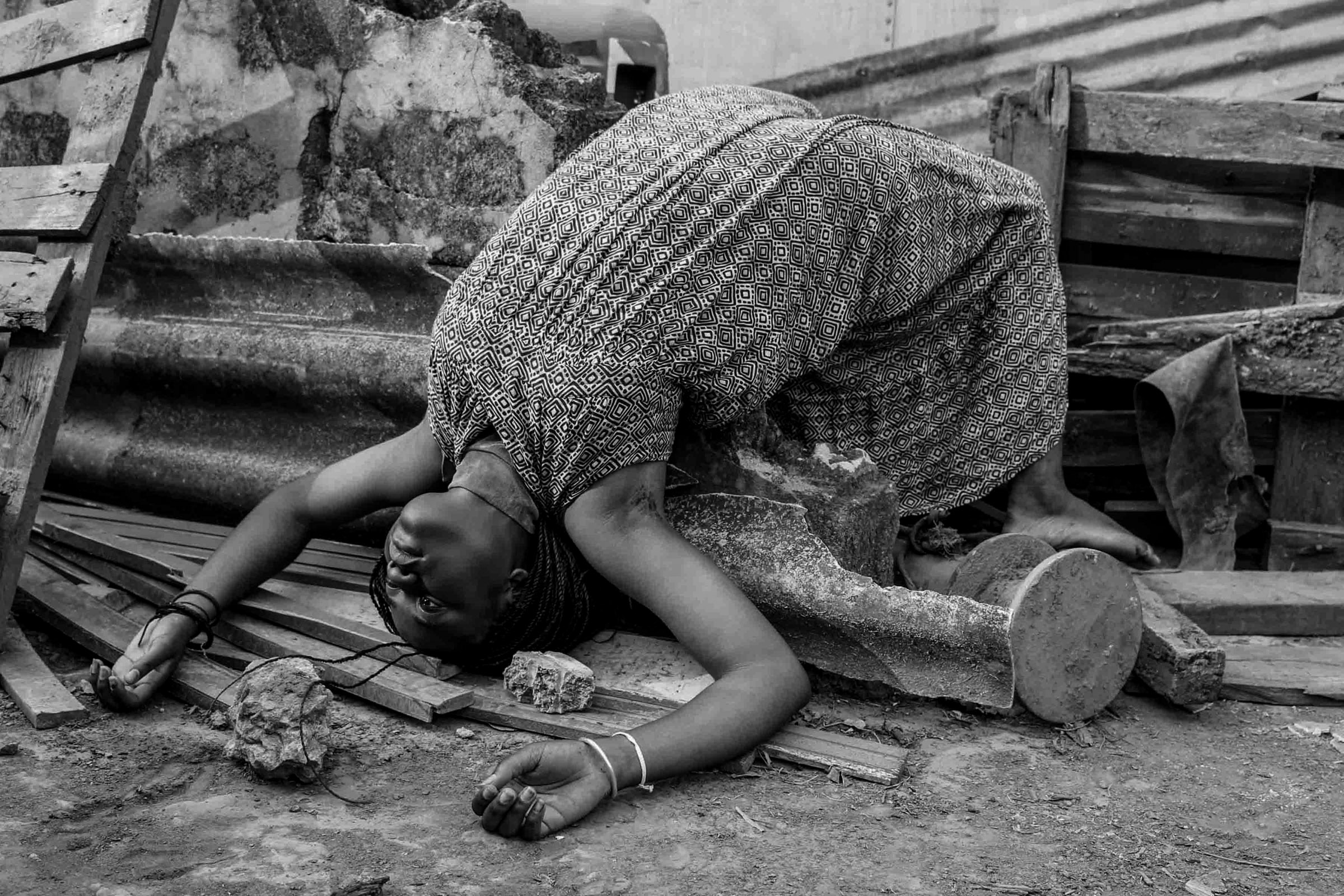 Godelive Kasangati
Étrangère (series)
2019-ongoing
Photography
60 x 90 cm
Arelette Bashizi
Reconstruction
2019
Photography
73х46,9 cm
Emmanuel Koto
Nolf
2021
Photography
100 x 68 cm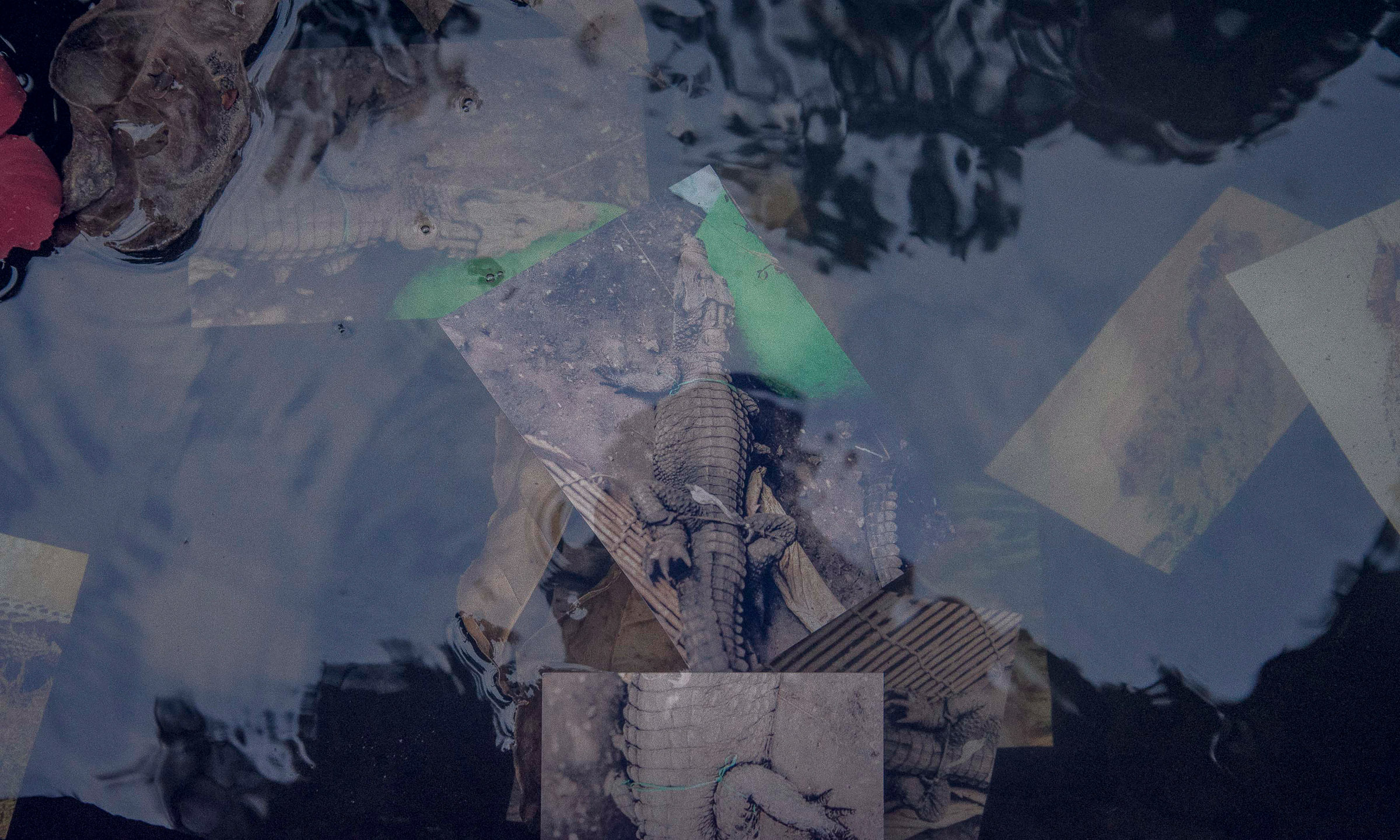 Arsène Mpiana
Perpetual Disconnect (series)
2019-2020
Photography
45 x 75 cm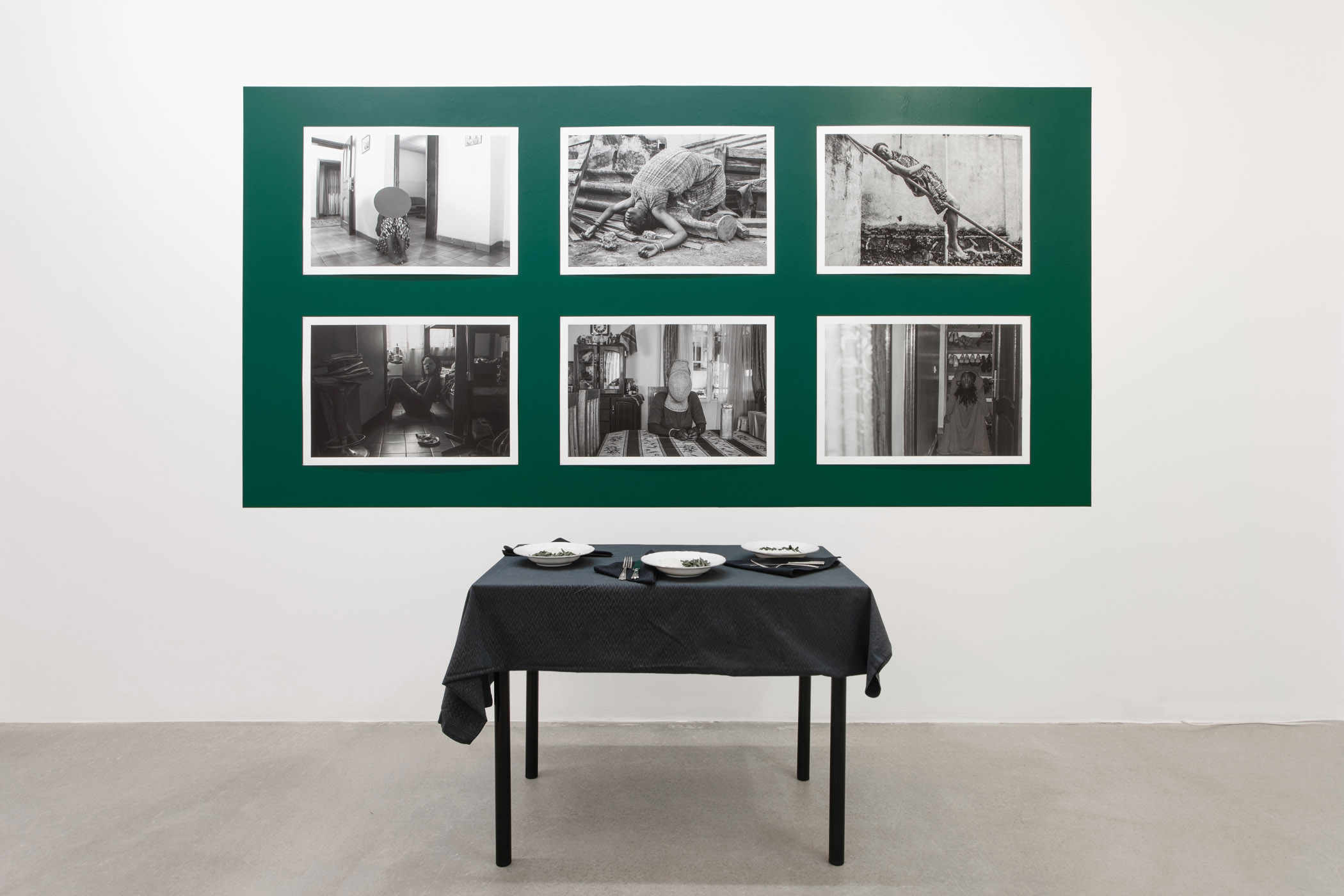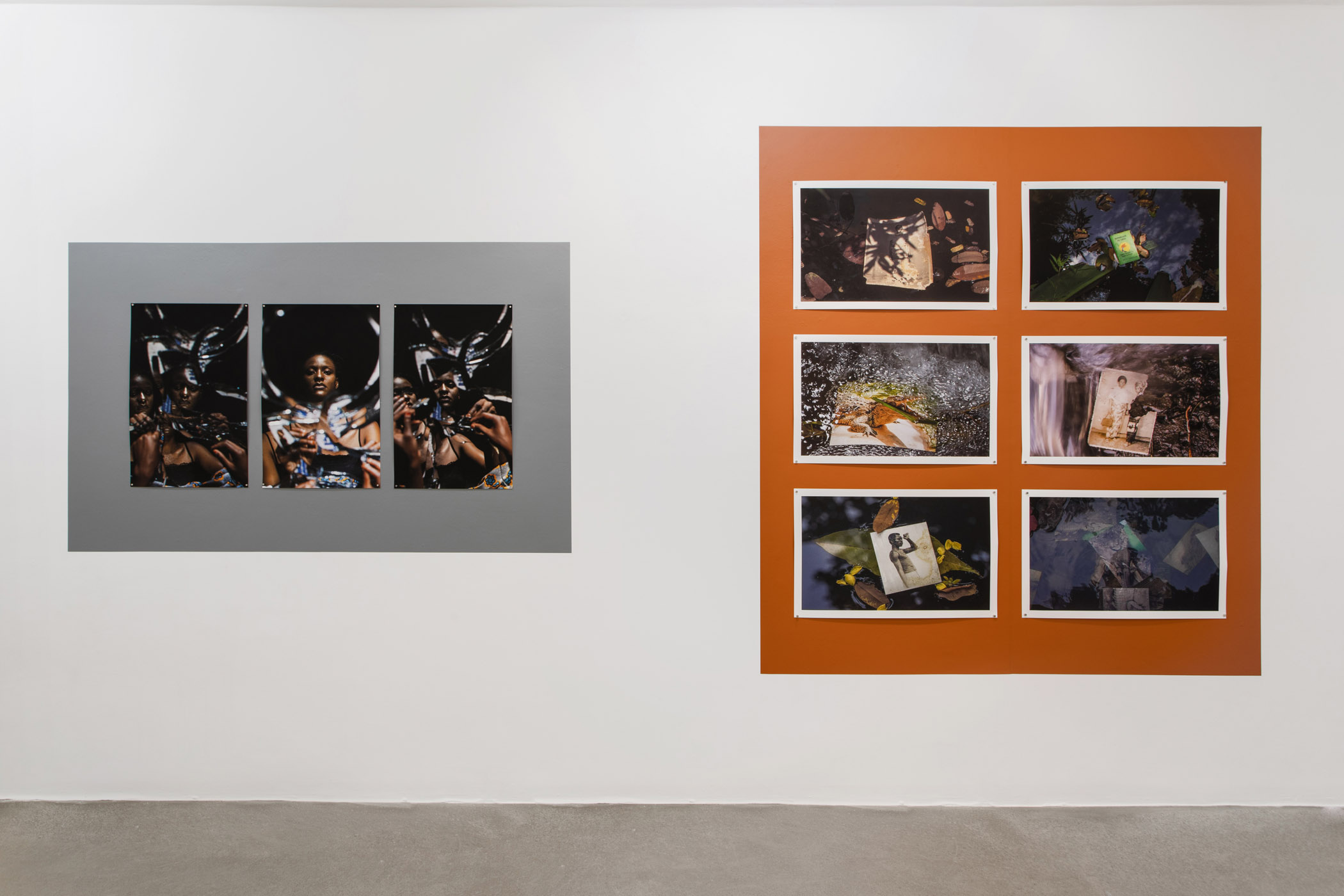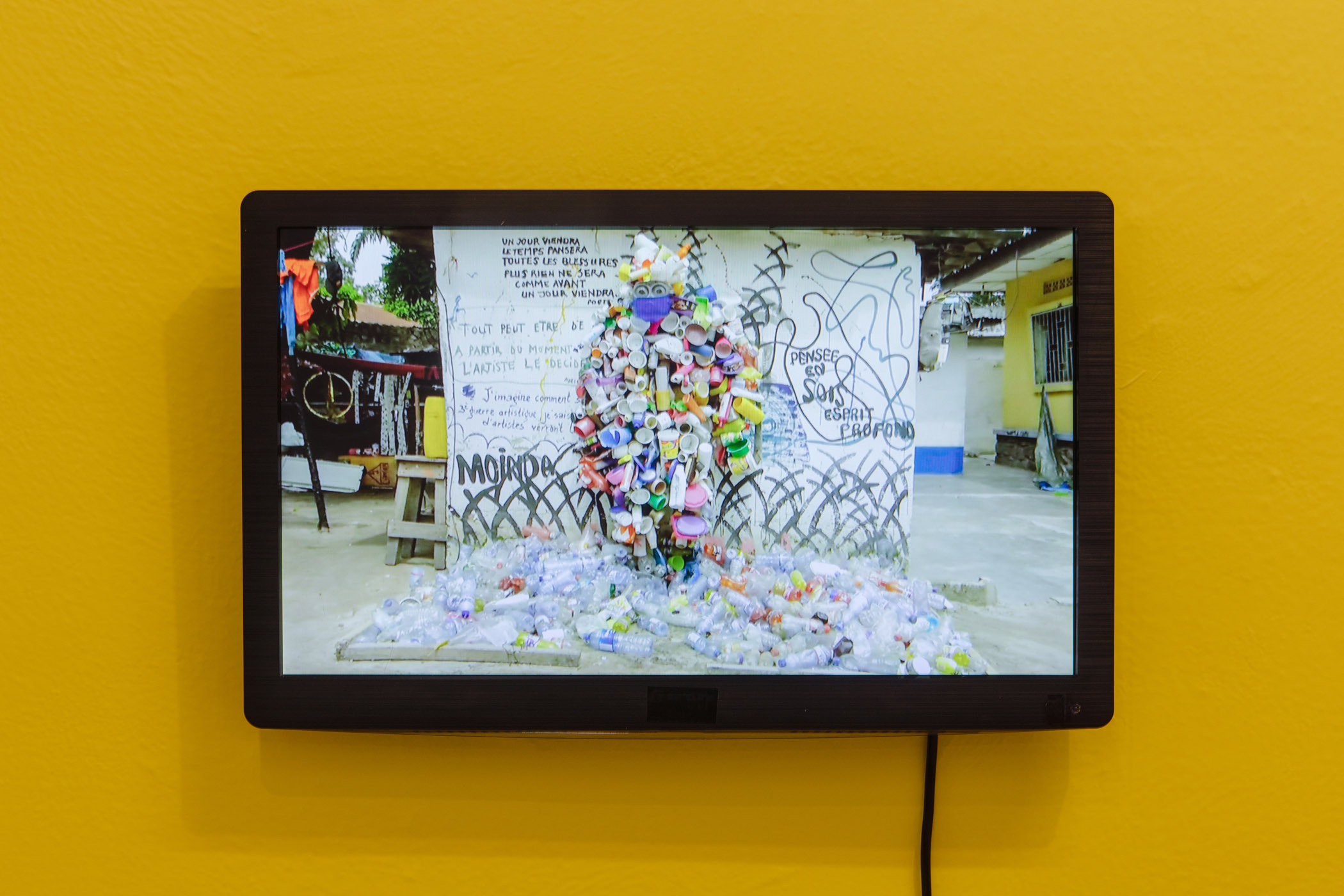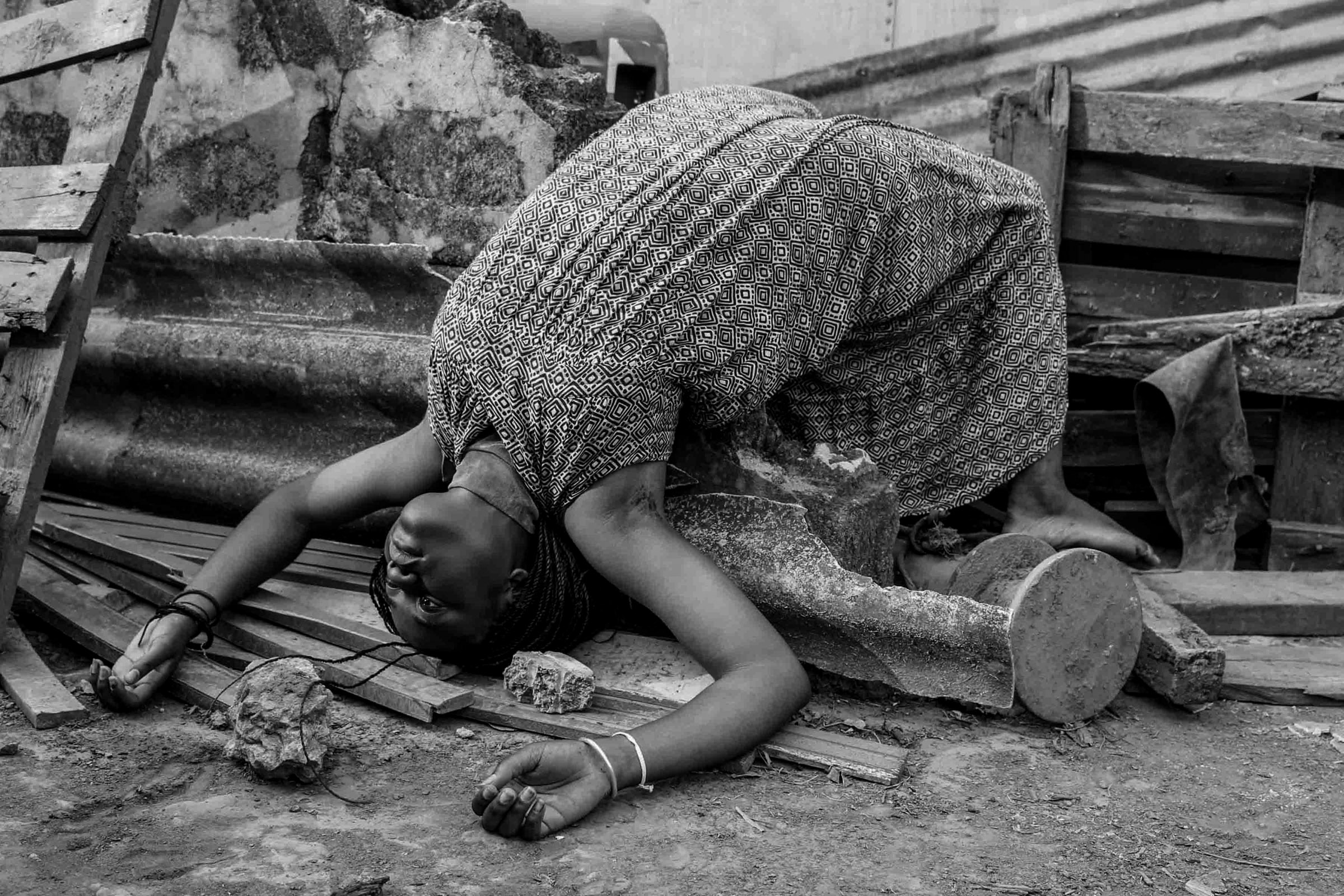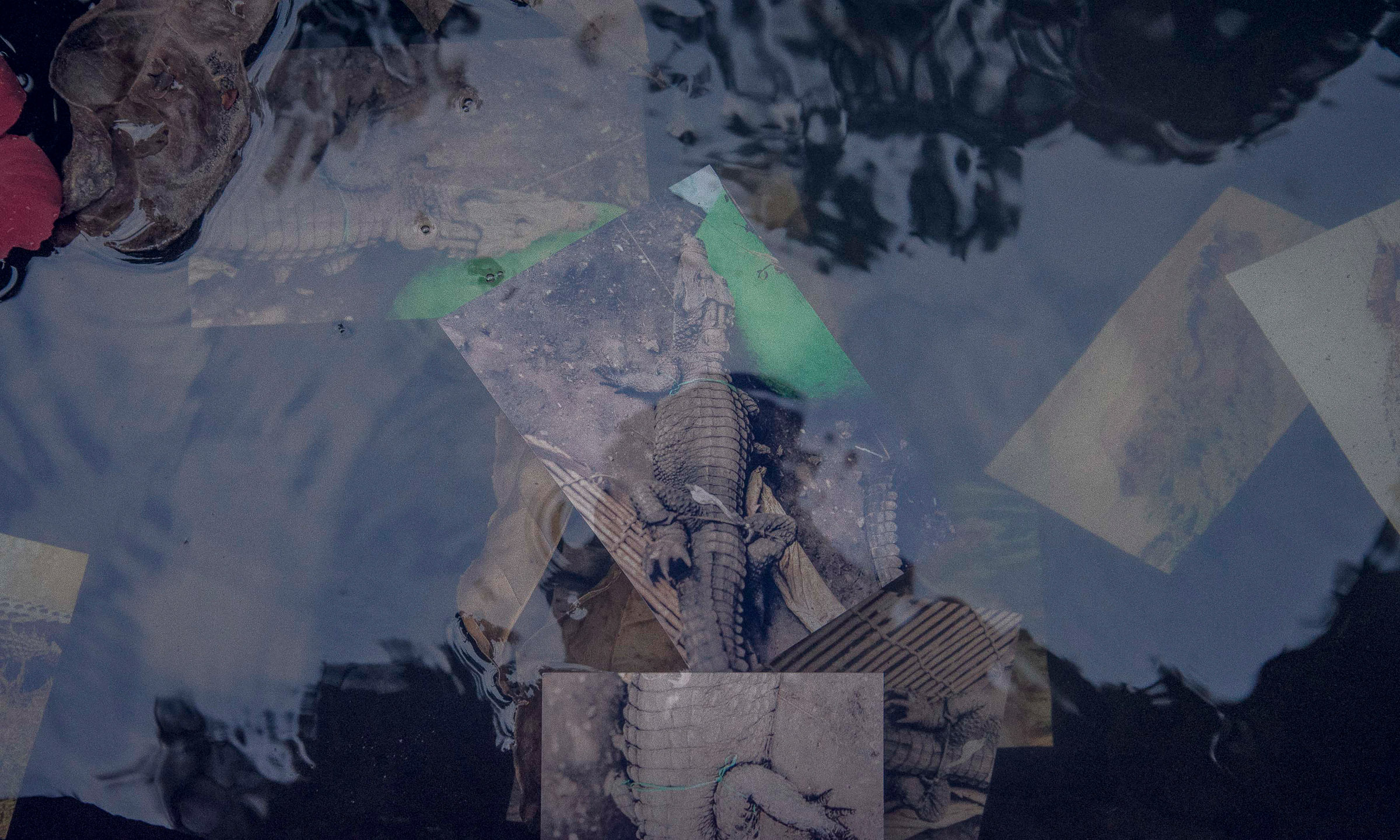 Congo Photo Album
February 16, 2023
-
April 14, 2023
Iragui gallery is pleased to present a group exhibition of photography and performance from the Democratic Republic of Congo curated by Daria Kirsanova. The exhibition brings together five artists: Arlette Bashizi, Godelive Kasangati, Emmanuel Koto, Arsène Mpiana and Sarah Ndele.
"Their practice oscillates between photo journalism, staged studio photography and performance. What brings these works together, however, is the unique visual interpretation of the country's history. Through the prism of their personal and family experiences the artists look at the larger socio historical, often rather traumatic events. The legacy of colonialism, cultural obliteration, family breakdown, social crisis and almost 20 years of armed conflict are examined in the realm of personal experience, which makes the works in the exhibition acutely poignant.
Arlette Bashizi (b 1999 Bukavu) is a documentary photographer, her native region of Eastern Congo is the main subject of her pictures. She photographs the everyday life in the city of Goma and the nearby villages, the staggering nature that surrounds the place, lake Kivu and Nyiragongo mountain. This part of the DRC has been affected by a smouldering border conflict lasting for over 20 years. This forgotten war filled the idyllic landscapes with violence and destruction and similarly to the deadly Nyiragongo volcano it erupts from time to time in armed confrontations. The triptych Reconstruction presented in the exhibition is an attempt to tell a different story, not that of destruction, but of rebuilding, pacing pieces back together. It is a tale of creation of a new identity of a contemporary African woman, which has become a kaleidoscope of personalities and social roles.
Arsene Mpiana (b 1992 Kinshasa) one of the most notable photographers in the DRC he combines his artistic practice with photojournalism for a number of international agencies and teaching at the Department of Photography at the Academy of Fine Arts of Kinshasa. In his series Perpetual Disconnect he addresses one of the main subjects for the younger generation of artists – ancestral connections and traditions. After the Christianity was introduced to the continent all of tribal indigenous traditions and belief systems were deemed primitive, dark and shameful. This was followed by the recent rapid and brutal urbanisation, which worsened the sense of connection to one's roots. Recently, however, more and more artists are travelling back to their original villages in different parts of the country tracing back their ancestry, rediscovering ascent believes. In case of Arsene, who is originally from Equateur region of Congo, he had an accident in the water which prompted him to look at family history and think about a crocodile, their totemic animal, in a different way.
Godelive Kasangati (b 1996 Goma) works predominately with self-portrait in black and white. Her practice is inward looking focusing on herself as a subject. Kasangati is exploring her identity, emotional experiences and past traumas. The series Etrangere is an interpretation of the artist's ordeal after her parents' divorce. She is using her own body to manifest the uncomfortable, hurtful feelings she went through that are so difficult to articulate. Her performative photographs bring to mind the works by Francesca Woodman. In the similar way Kasangati plays hide and seek with her body, she positions it in an awkward way within the photo frame, she bends and twists it, leaving no doubts about the depths of her internal turmoil. This notion of loss and malaise is emphasised by the abandoned family dining table positioned in front of the photographs.
Sarah Ndele (b early 1990s Kinshasa) is a multi-disciplinary artist whose practice includes painting, sculpture, performance and storytelling. In her research Ndele addresses the traditions and the heritage of her native Yombe tribe in Central Congo (formerly known as Bas-Congo). She has previously reinvented the traditional tribal masks using contemporary materials. She fires recycled plastic in open flames, in a technique she calls matsuela — the tears, while seeking wisdom and inspiration from her ancestors — and creates something entirely new. Ndele's performances are likewise rooted in the tradition even though they address contemporary issues of urban life in the DRC. Ecology and environment, gender and sexual relationships, urban development and overpopulation are the main subjects of these works. The artist goes out on the streets of Congolese towns and cities and speaks to ordinary people about these topics sparking the sense of urgency for much needed changes.
Emanuel Koto (b 1989 Kinshasa) finds his inspiration in the European classical painting and daguerreotype of the early photography. He is fascinated by the explicit performativity of those images. His ongoing series Les derniers des mulâtres addresses the core of colonial heritage, the living proof of the passage of the Europeans, mixed race relationships and the children born out of these relationships. Oftentimes their European fathers would go back to Europe leaving the children with their mothers, from whom these kids would be then taken away by the colonial administration with the assistance of the catholic church. The colonial power did not wish their birth in any way, and their integration into indigenous societies was also ambiguous creating an identity limbo for these children. The artist father's generation was the last one to come out of this colonial foster care system. Koto is using his father as a model for his works trying out different identities for him, but none of them fits."
Daria Kirsanova
---
Daria Kirsanova is an art historian and art dealer based in London and Zanzibar (TZ). She completed her MA in Art Theory at Chelsea College of Art and Design in 2011. Daria has worked in Victoria Miro Gallery, Hauser & Wirth and the Serpentine Galleries. As an independent curator and writer she collaborated with Devi Art Foundation, New Delhi; Sazamnab Platform for Contemporary Arts, Tehran; YARAT Art Centre in Baku; at Brunei Gallery at School of Oriental and African Studies (SOAS), London. She wrote for a number of publications including Frieze Magazine and IBRAAZ.
In 2013 she founded narrative projects gallery in London. The gallery artists took part in the 56th and 57th Venice Biennale, Manifesta 12. In 2020 Daria closed the gallery space in London and moved to Africa where since 2021 she has been advising on the development of YETU gallery in Kinshasa, the DRC. Among her recent projects are group exhibitions Reflections / Connections at the National Museum of the DRC in Kinshasa and BREAKING THE MOULD: NEW SIGNATURES FROM THE DRC in Dubai's Alserkal Avenue (UAE).