"It is closer", the action in Moscow
1982
"Cruciform songs", L Gallery, Moscow
1992
"Heaviness and tenderness", L Gallery, Moscow
1994
"Final Cut", the action
2004
51 drawings bonded into one large band
50 meters
Painting for а Tweed Jacket. From the series 'Painting for'
2008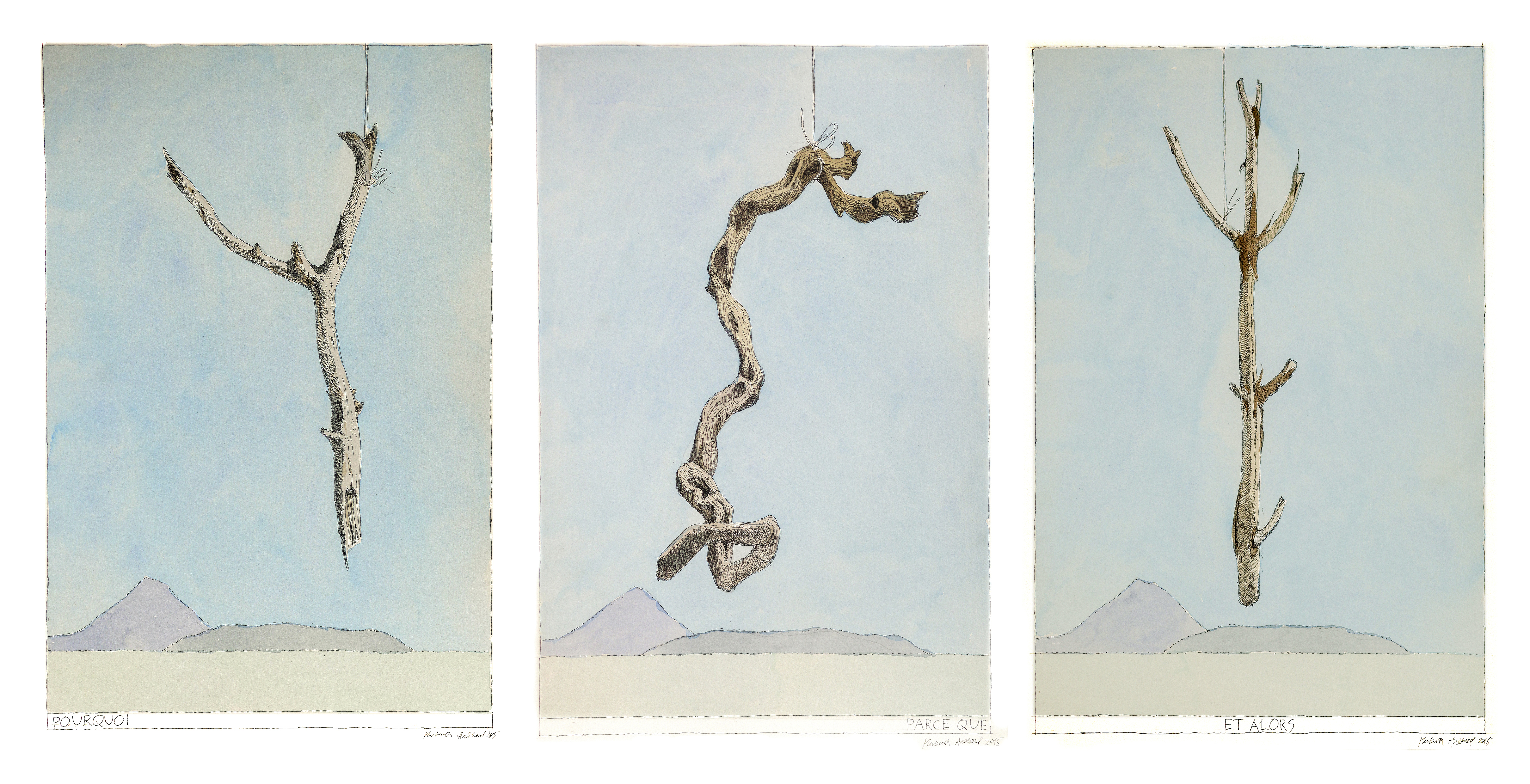 "Pourquoi – Parce que – Et alors", from the series 'Dessins dialectiques'
2015
Ink and watercolor on paper
50,5 x 30,5 cm each
Solo show "Omission points". Installation view at Multimedia Art Museum, Moscow
2017
"Closer-Farther-Closer", performance at Japan Alps Art Festival
2017
From the project Closer-Farther-Closer
2017
Acrylic on black paper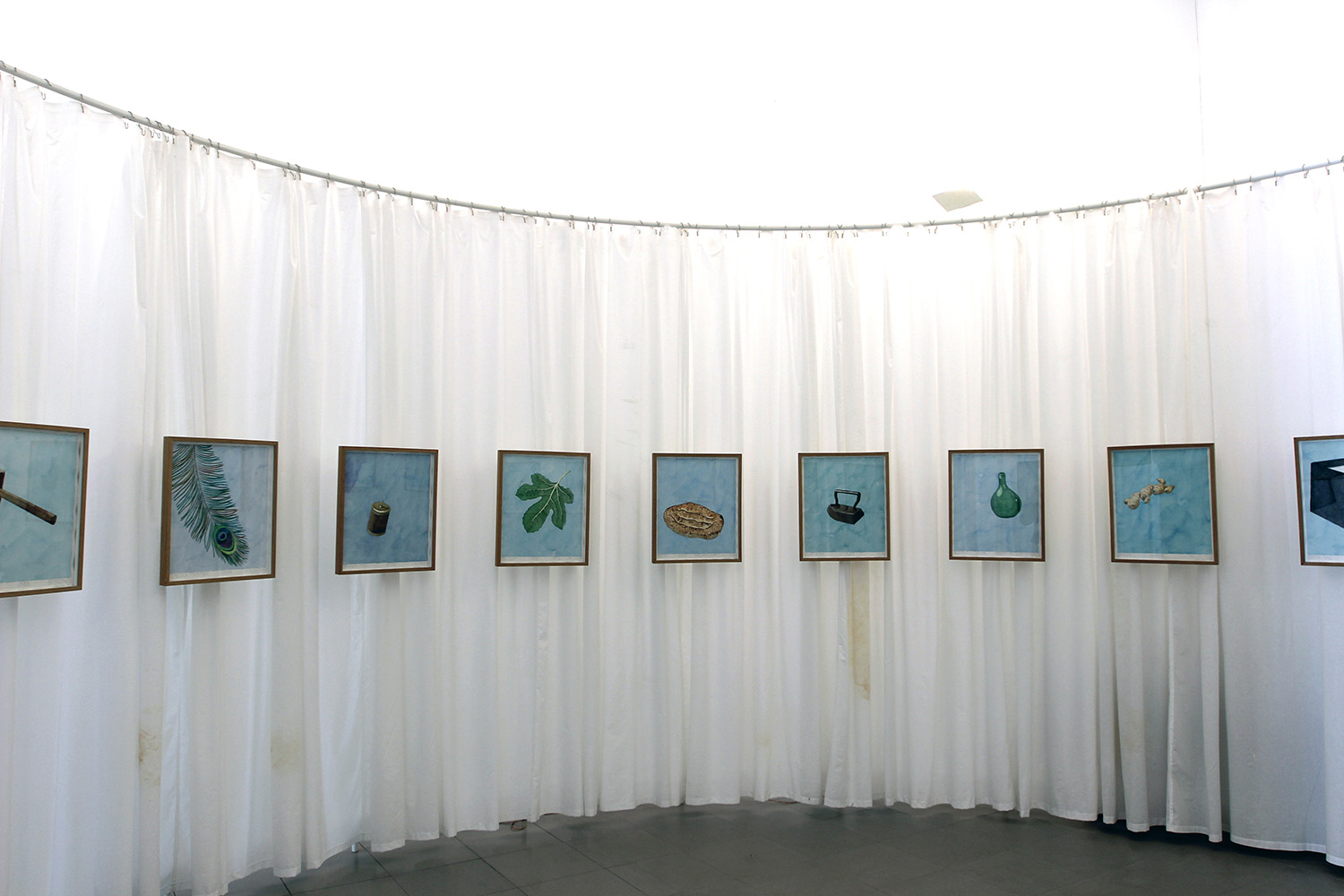 Solo show "20 Stops on the Straight Line from Moscow to Coimbra and Back Again". Installation view at Colégio das Artes, Coimbra, Portugal
2019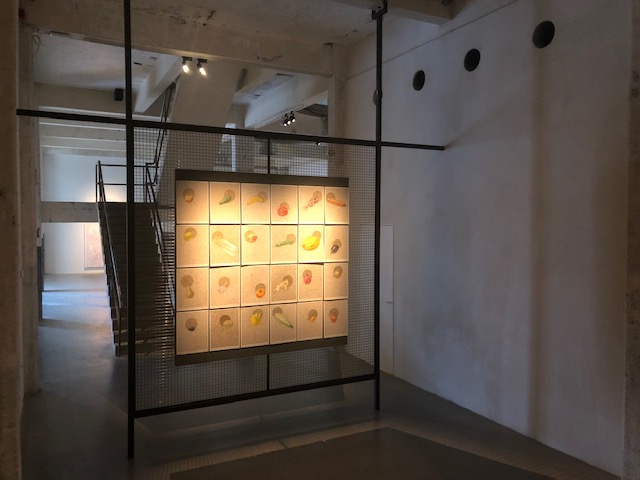 'Horticultural Iconostasis", group show The Crime of Mr. Adolf Loos, Axel Vervoordt gallery, Antwerp
2019
Curator Alistair Hicks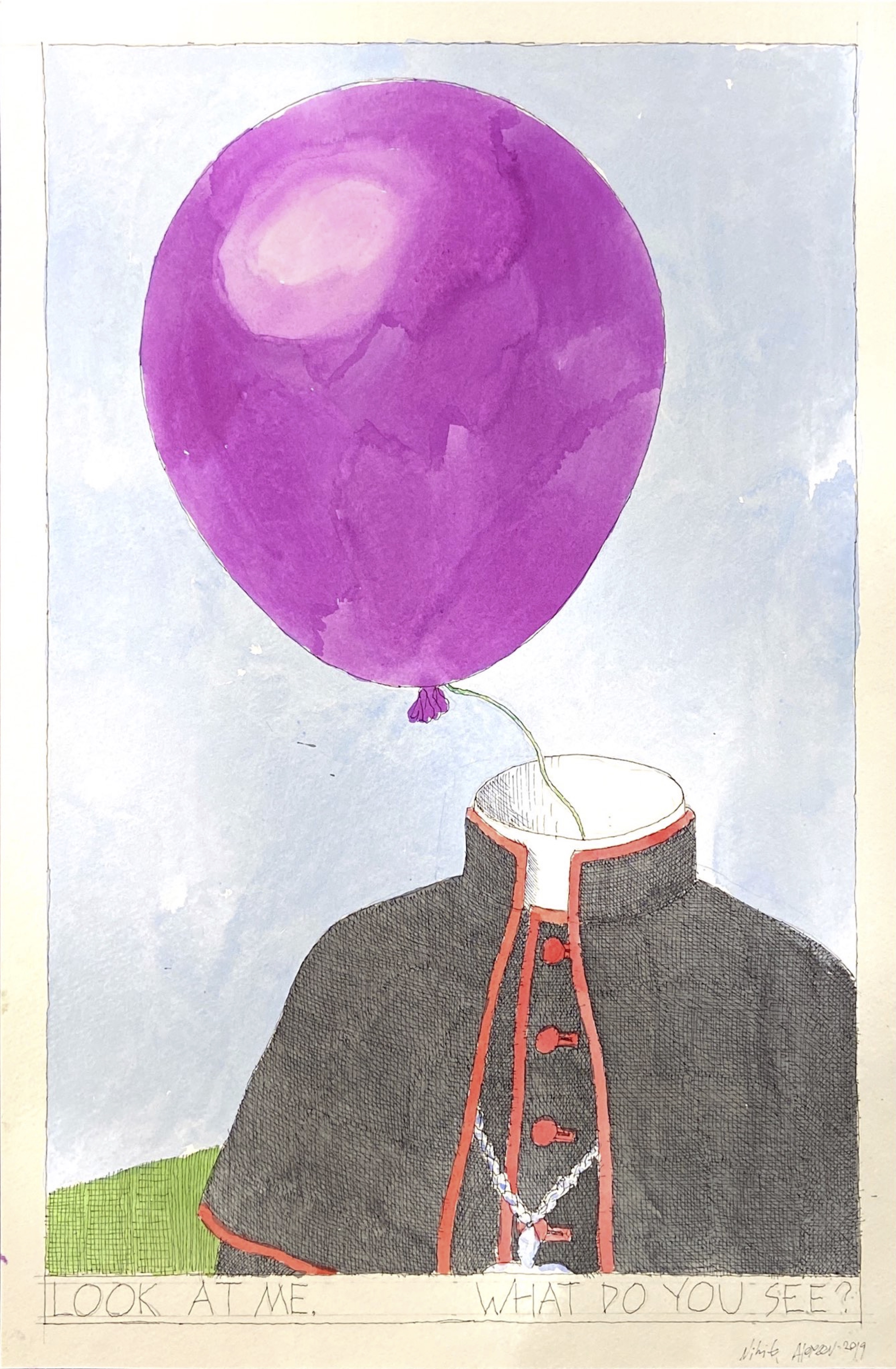 From the series Selfies: Look at me. What Do You See?
2019
Indian ink and watercolor on paper.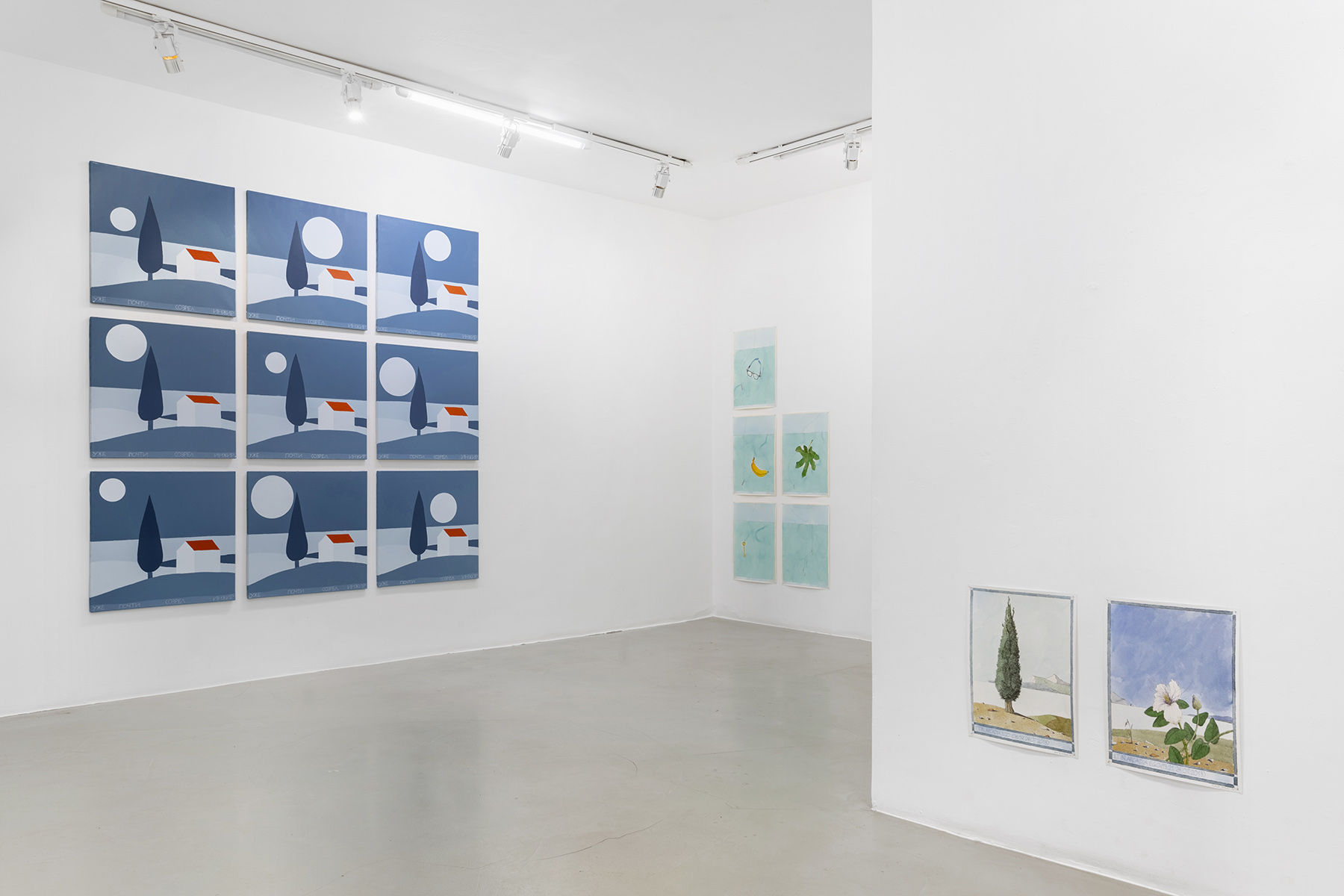 Solo show "The cat on the fresco". Installation view at Iragui gallery, Moscow
2021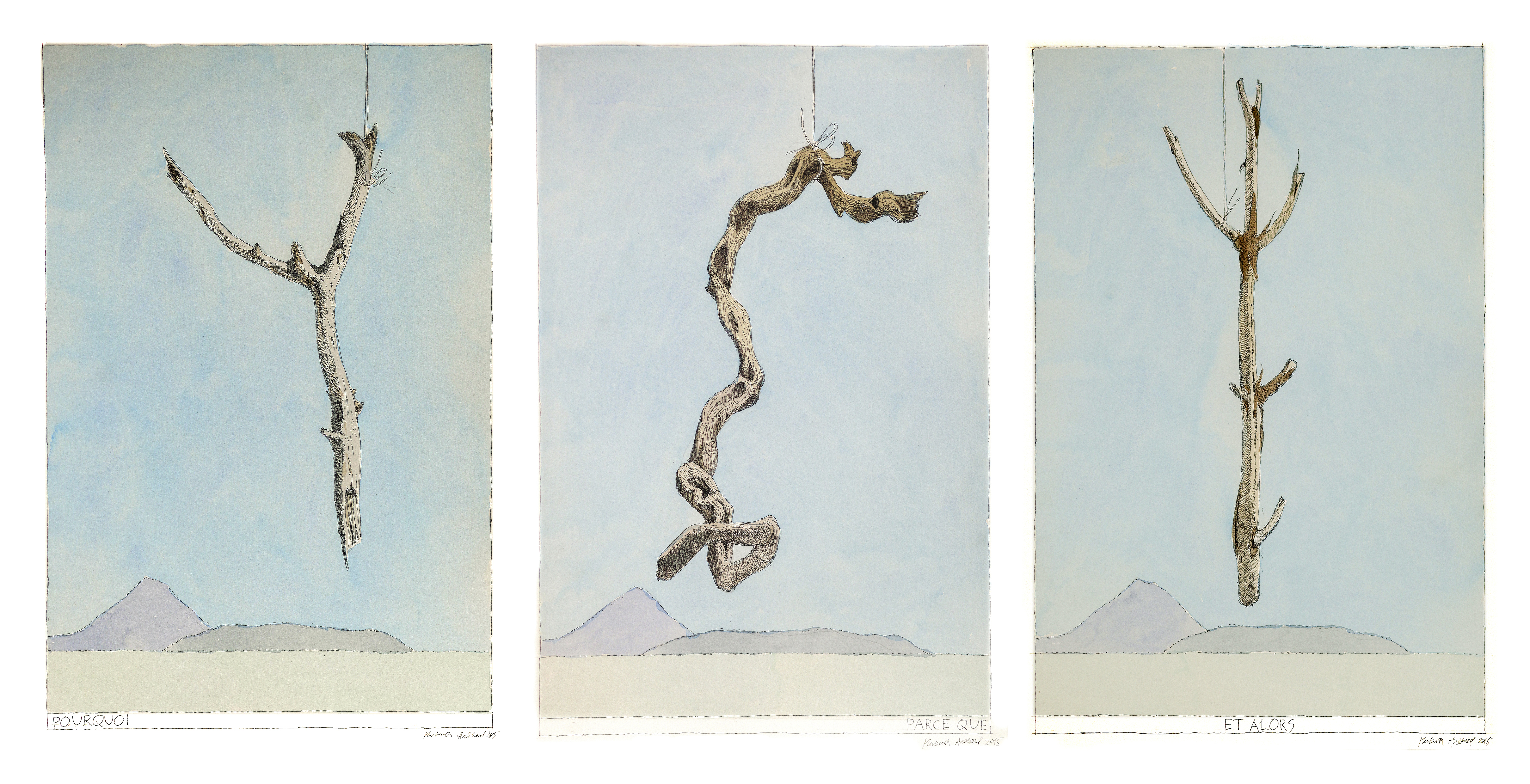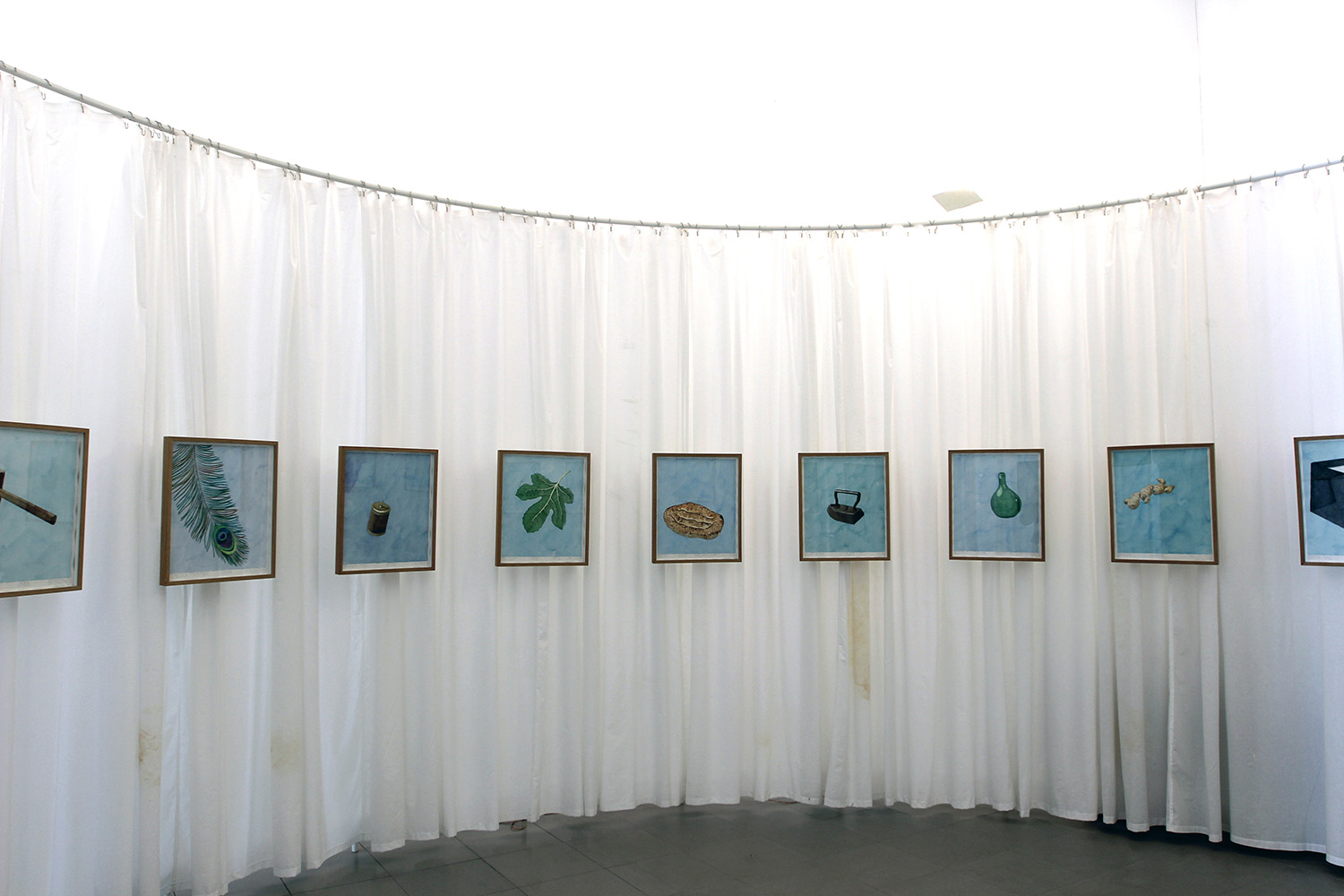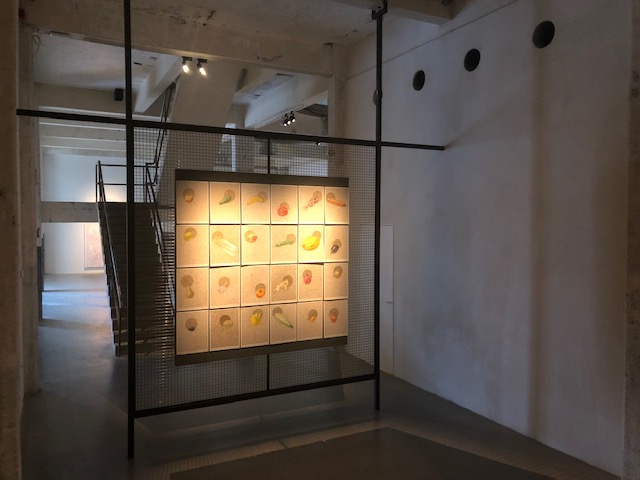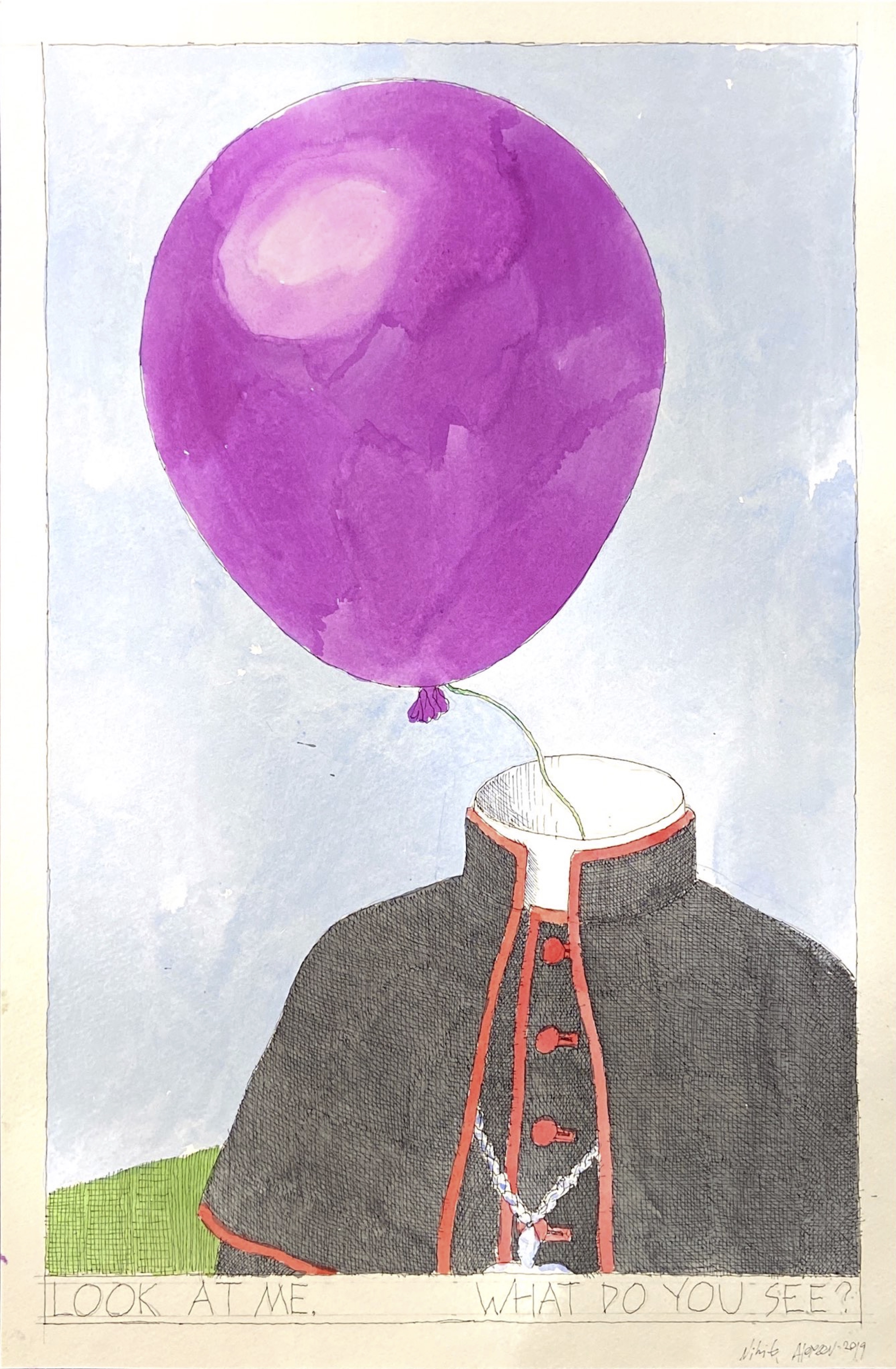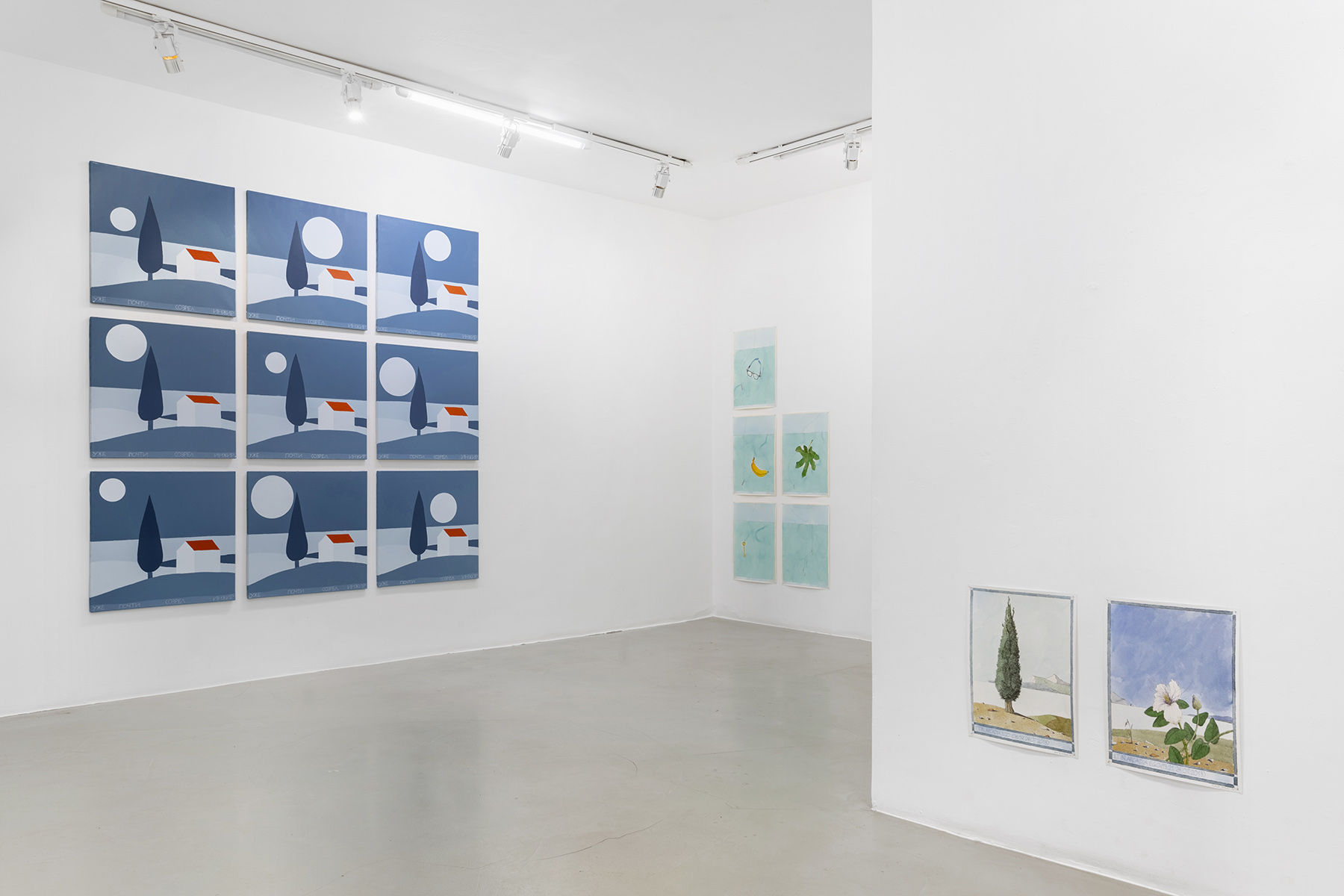 Nikita Alexeev (1953-2021) received training at the Moscow Institute of Graphic Arts. He was
exposed to Western contemporary art from an early age and became interested in
contemporary poetry and new currents in visual arts and music, including conceptualism and
minimalism. Ever since he joined the circle of Moscow conceptualists, Alexeev has been one of the pioneers in the interrelationship of text and image.
In the begining of 1970s, Nikita Alexeev was known in Moscow as a poet and participated in
underground readings.  His early painting and graphics he himself defines as "surrealistic
abstraction".
In 1970s he linked up with the artists of the group "Sretensky Bulvar", especially Ilya Kabakov,
who made a great impression on him.
Together with Andrey Monastyrsky, Nikolai Panitkov and Lev Rubinstein, Alexeev created the
group "Collective Actions". This group made about 120 actions aiming to mine the mechanisms
of creating the senses and the ways to overcome the limits of conventional meanings. He also
conducted his individual actions, more lyrical and existential and also more improvisational.
Alexeev valuse irony in art and in his works he searches for «the gap between the signifying and
the signified».
In 1979 Nikita Alexeev, in cooperation with the other participants of "Collective Actions",
organized the Moscow Archive of New Art (the Russian acronym of the name is МАНИ) – an
exceptional collection of the works by the artists of Moscow conceptualism. The museum's
activity combined two important forms of Muscovite unofficial art – apartment exhibitions and
actions outside the city.
In 1982 Alexeev opened a gallery in his personal apartment – the famed APTART, which
became the venue of choice for the second generation of unofficial artists' wild performances
and absurdist expositions. The result of the gallery's activity for Nikita Alexeev, as well as for
the Moscow art situation, was a dramatic transformation of the style. The artists started to use
another artistic language – visually more aggressive and textured. During this period, Alexeev
often experimented with the surface of the paintings, using different materials (fabric, objects).
 
 
In 1985-87 Alexeev played "simulation rock" with the "Central Russian Elevation" group.
 
In 1987-93 Alexeev lived in France. Soon after his return in Moscow in 1993, he abandoned his
artistic practice to work as a critic. He became the Editor for the Culture section of the weekly
"Inostranetz" ("The Foreigner").
He resumed his artistic pursuits in 2002 with graphic series "Prehumous Drawings (Every Breath
Glorify Lord)". In last years Alexeev worked on partly autobiographical subjects, creating something of
a visual diary, hiding lyricism and tender feeling behind the facade of absurdity and dark
sarcasm.
Videos
Nikita Alexeev | Artist in Conversation